Schools & Education
---
Airman and Family Readiness Center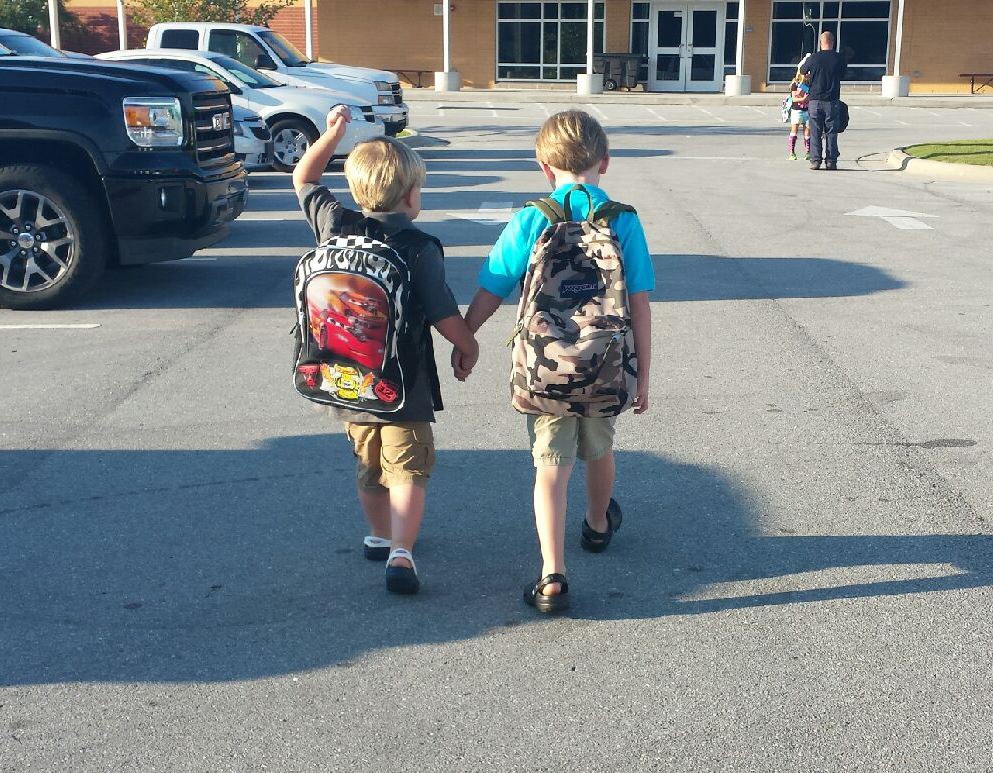 Fort MacArthur
2400 S. Pacific Avenue
Building 410 Suite 4
San Pedro, CA 90731
Phone 310-653-8631
Phone (DSN) 633-8631
Fax 310-653-8645
Fax (DSN) 633-5111
Mon, Wed - Fri 8:00 a.m. - 4:30 p.m
Public School
Los Angeles AFB does not have its own K-12 schools. Students attend local schools based on where they live. The Airman & Family Readiness Center can assist with school information.
There are 80 public school districts in Los Angeles County. Districts are organized in three ways: unified (grades K-12); elementary (grades K-8); and high school (grades 9-12). Children living in base housing, which is located in San Pedro, attend Leland Street Elementary School (if the family lives at Fort MacArthur), White Point Elementary School (if the family lives in the Crest or the Heights), Dana Middle School and San Pedro High School -- all part of Los Angeles Unified School District. Point Fermin Elementary School is the nearest elementary school to Fort MacArthur, but as of School Year 2009-2010, it is a marine science magnet school and all students will have to submit an application through the Los Angeles Unified School District Magnet Program to request attendance. For more information on this process, please contact the Airman & Family Readiness Center. There are also many charter and private schools. Visit the CA School Directory for a complete list.
The Airman & Family Readiness Center can help you locate schools, but you as a parent have the final decision. Visit the school in the city where you will be living to ask about the curriculum, clubs and special programs. In December 2010, LAUSD School Board voted to change their school dates. August 15, 2011 will be first day of school; June 1, 2012 will be the last day of school. District officials hope that the new calendar will keep students more in line with testing schedules and aligned with college calendars. Most high schools offer a variety of college preparatory and advanced courses in English, Math, History or the Arts. Some schools and/or Districts have dress codes or uniforms.
Some school districts have elected to be districts of choice, and students may request an inter-district transfer from the school district in which they reside to the school district where the parent or guardian wishes their child to attend. The losing district must agree to release the student and the gaining district must have space to accommodate the student. Often this is not determined until the first or second week of school. The only way to guarantee your child attends school in a certain school district is to live within its boundaries. Should you want to pursue an inter-district transfer, the Airman & Family Readiness Center works closely with the local school districts and is able to assist you with this process. Please call them for more information as soon as possible.
LAUSD Inter-district Permit policy, although not preferential to military children, does allow parents to apply for exit permits from LAUSD based on the location of their employment. In 2010, many military and DoD civilians parents used this justification to apply for, and receive approval to "permit out" of LAUSD and apply to El Segundo and Wiseburn Public schools Unified School Districts. LAUSD currently accepts exit permits online beginning in April of each year.
Personnel attached to Los Angeles AFB often request inter-district transfers for their children to attend the El Segundo Unified School District or Wiseburn School District. Please keep in mind that El Segundo USD requires at least a 3.0 GPA for all students seeking an inter-district transfer. All inter-district transfer requests are considered on a space available basis, and no request is guaranteed. Call the Airman & Family Readiness Center, 310-653-5428,DSN 312-633-5428, for assistance.
School Services

Because there is such a wide variety of schools in the county, you will have to contact the school district your child will attend for reduced cost meals, before/after school programs, grading scale, sports and special programs. Regarding transportation, generally there are very few districts that offer busing. Students use public transportation or walk to their schools in most cases.
The School Liaison in the Airman & Family Readiness Center can assist you. Also look at Quick Quest for specific information on schools, such as enrollment, English learners and number of teachers.

Private Schools

As with public schools, there are many private and charter schools surrounding Los Angeles AFB and the housing area in San Pedro. Find Catholic schools at the LA Archdocese website. Or use the County Private School finder, Private School Reviewer.
Charter schools are operated by the local school districts but are organized independently from district standards. Port of Los Angeles High School is in San Pedro, and DaVinci High School near Los Angeles AFB are two charter schools. The School Liaison in the Airman & Family Readiness Center can assist you in finding private and charter schools.

Home Schooling

Some parents wish to use distance education resources to school their children at home. Requesting parents need to file an R-4 affidavit in October. This is a notice of operation of a home school, not an application for approval. To request an affidavit, call the CA Department of Education at 916-319-0839 or visit their webpage for answers to frequently asked questions. Los Angeles AFB does have parent run Home Educators Support Group; please contact the LAAFB School Liaison at 310-653-54428, DSN 312-6343-5428, for more information.

Adult Education

Most school districts offer night-time classes on a wide variety of subjects, from dancing to computer skills to ESL. Use the California School Directory to find Adult Schools.