Base History \ Arrival
---
Naval Support Activity (NSA) Saratoga Springs, New York. NSA Saratoga Springs is located in Saratoga County, one of the most scenic areas of the country, near the capital of New York State. Located between the Catskill and Adirondack Mountains, this area offers numerous recreational opportunities. Saratoga Springs is a very high cost of living area. Albany, NY (ALB) is the closest servicing airport. The base operator's phone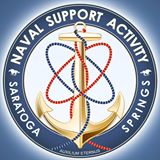 number is 518-886-0200. No DSN phone access.
History
Naval Administrative Unit Scotia, NY was moved and renamed Naval Support Unit (NSU), Saratoga Springs in 1999. It was re-designated on October 1st, 2010 as Naval Support Activity (NSA) Saratoga Springs, NY. NSA supports commands within the New York State Capital Region, and is located approximately 35 miles north of the state capital, Albany. All NSA functions are located in Saratoga Springs, including the Fleet and Family Support Center (FFSC), Housing Area, Commissary and Navy Exchange. For more installation information visit the NSA Saratoga Springs, NY website. You may also visit our Facebook page.
Mission
The primary mission of Naval Support Activity, Saratoga Springs is to support the Naval Nuclear Power Training Unit (NPTU) Ballston Spa, NY.
Population Served
NSA Saratoga Springs serves an active duty population of approximately 3,000.
Area Population: 28,782 in Saratoga Springs, NY.