Base History \ Arrival
---
Fort Irwin Community Resource Guide
Fort Irwin is located approximately 37 miles northeast of Barstow, California midway between Las Vegas, Nevada and Los Angeles, California. The High Mojave Desert's hills and mountains surround the installation. Natural vegetation is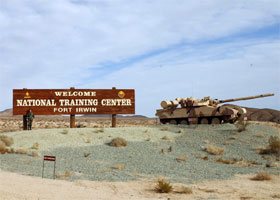 sparse and mainly consists of mesquite, creosote, yuccas, and other low growing plants. Beautiful sunsets, blue skies, sunny days and wide-open vistas are some of the pleasures of the desert that give many a sense of freedom. However, expect the primary colors to be tan and brown. For those needing to see green, Big Bear and Lake Arrowhead are two hours away providing tall trees and lakes. The base operator's phone number is 760-380-3369, DSN 312-470-3369.
BOOK YOUR LOCAL HOTEL HERE On-post temporary lodging at Fort Irwin is in Landmark Inn.
The closest hotels and motels to the base are in Yermo and Barstow, about 25 miles south of Fort Irwin along I-15.
History
On August 8, 1940, a Presidential order withdrew from public use almost 1,000 square miles of public land in the High Desert of Southern California. The land was established as the Mojave Anti-Aircraft Gunnery Range and later named Camp Irwin in memory of Major General George Irwin, a World War I battle commander. In 1951, the post became the home of the United States Army Armor and Desert Training Center and was designated Fort Irwin in 1961. In 1981, the installation was re-designated as the National Training Center (NTC) and since then its development as the premier training site of the U.S. Army has been nonstop. For more information, go to the Fort Irwin homepage.
Mission
As a part of the U.S. Army FORSCOM, Fort Irwin provides realistic joint and combined arms training focused on developing soldiers, leaders, and units of America's Army for success on the 21st century battlefield. Additionally, the NTC provides a vital source of experience based information and data essential to doctrine, equipment, training and force development in order to improve the force. The NTC conducts 10 training rotations per year. Soldiers assigned to the 11th ACR and Operations Group can expect to spend several days per month in the field.
Population Served
Because Fort Irwin is a fairly small community, people living here get to know their neighbors. After a short period, visits to the commissary and Post Exchange (PX) are usually accompanied by a series of friendly "hellos." Children often live next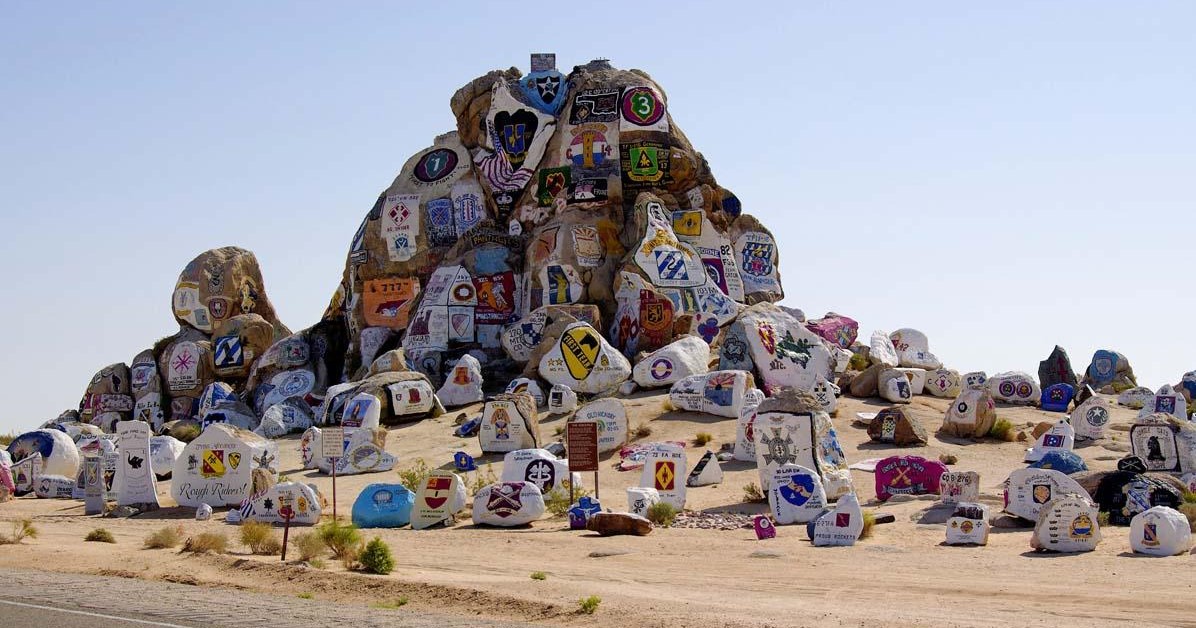 door to their schoolmates, play on the same sports teams, or go to daycare together. Fort Irwin maintains a small town atmosphere with town hall meetings and other community forums, even though 4,000-5,000 soldiers from other installations rotate through the NTC each month.