Base History \ Arrival
---
Dobbins Air Reserve Base, located sixteen miles northwest of Atlanta in Marietta, is one of the busiest air reserve bases in the nation. The base's primary mission is reserve training, and it supports units of the U.S. Air Force Reserve, Georgia Air and Army National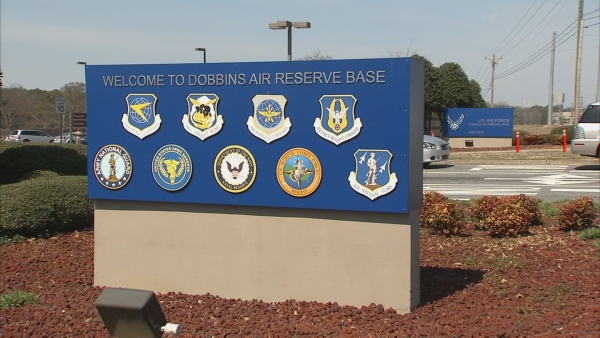 Guard, U.S. Naval Reserves, and U.S. Marine Corps Reserve. More than 2,500 full-time employees (including civilians) and close to 10,000 traditional guardsmen and reservists are assigned to the base. Its annual payroll exceeds $66 million, and the installation's real property value is estimated at more than $45 million. The base's economic impact on the community is an estimated $162 million.
In 1992 Dobbins Air Force Base was renamed Dobbins Air Reserve Base. Today the base is home to the 94th Air Wing, which maintains the base facilities by providing civil engineering, security,
MIssion
Dobbins Air Reserve Base in Marietta, Ga., is the largest multi-service reserve training base in the world. Located 16 miles northwest of Atlanta, Dobbins ARB supports more than 10,000 guardsmen and reservists from the Air Force, Army, Navy and Marines. The base is home to the 94th Airlift Wing, which is the host unit, and tenant organizations including the 22nd Air Force headquarters, Naval Air Station Atlanta and the Georgia Army National Guard. Nearly 50 aircraft are assigned to different flying units at Dobbins and the base including the C-130 Hercules, DC-9 Sky Train, C-12 Beachcraft Kingair, C-560 Cessna Citation, FA-18 Hornet, E-2 Hawkeye, AH-1 Cobra, UH-1 Huey and UH-60 Blackhawk. The base boasts more than 7,000 take-offs and landings monthly.
Personnel
The population consists of nearly 2,500 Air Force reservists and civilians assigned to the 94th AW and 22nd Air Force combined. More than 2,000 Navy, Marine Corps and Army reservists are also stationed at the base.