Base History \ Arrival
---
Tyndall Air Force Base is located in Bay County on the Gulf of Mexico in the Florida Panhandle, 12 miles east of Panama City. The Panama City area, best known for its sugar-white sand and emerald green waters, is a popular tourist destination. The cost of living in this area is high and the wages are relatively low. The base operator's phone number is 850-283-1110, or DSN 312-523-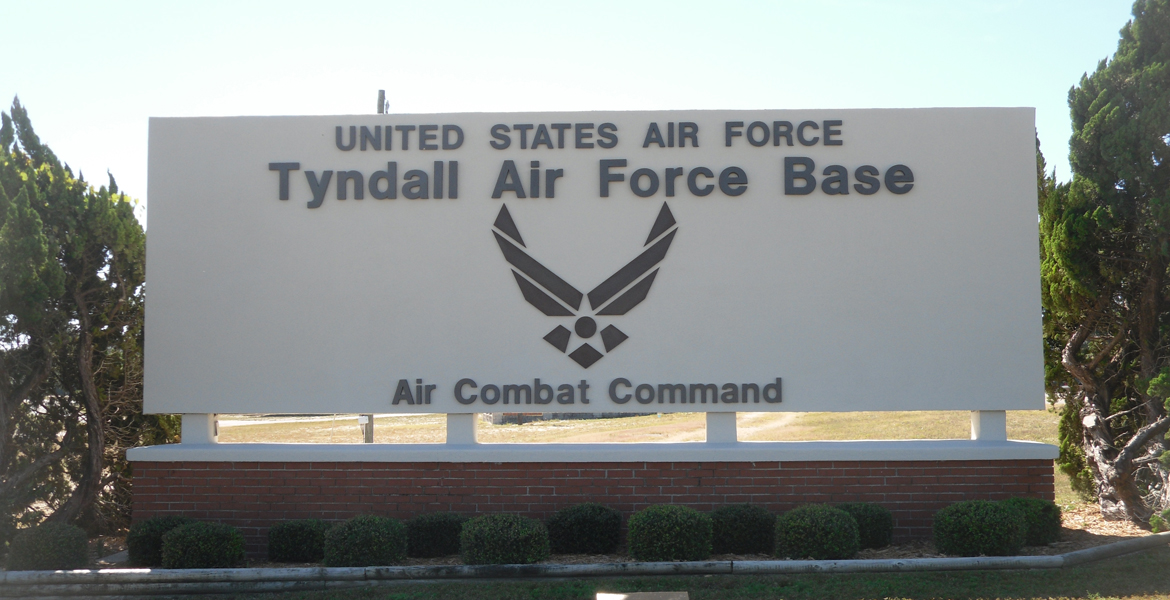 1110.
History
On December 7, 1941, the first of 2,000 troops arrived at Tyndall Field. Although construction was incomplete, instructors and students began preparing for the first aerial gunnery class. The first class of 40 gunnery students began on February 23, 1942. Over the years, Tyndall experienced command changes and gained additional missions as other units were stationed on the base. In 1991, as the base entered its 50th year, Tyndall underwent reorganization and the 325th Fighter Wing (FW) became the installation host. Today, a tradition of training continues. The 325th FW is responsible for building an "Air Dominance Force." The wing conducts training for F/A Raptor pilots, air battle managers (ABM), air traffic controllers, weapons controllers and crew chiefs (Mission Ready Airmen) specially trained on the F/A-22.
Mission
Tyndall's mission is to train America's Air Dominance Force.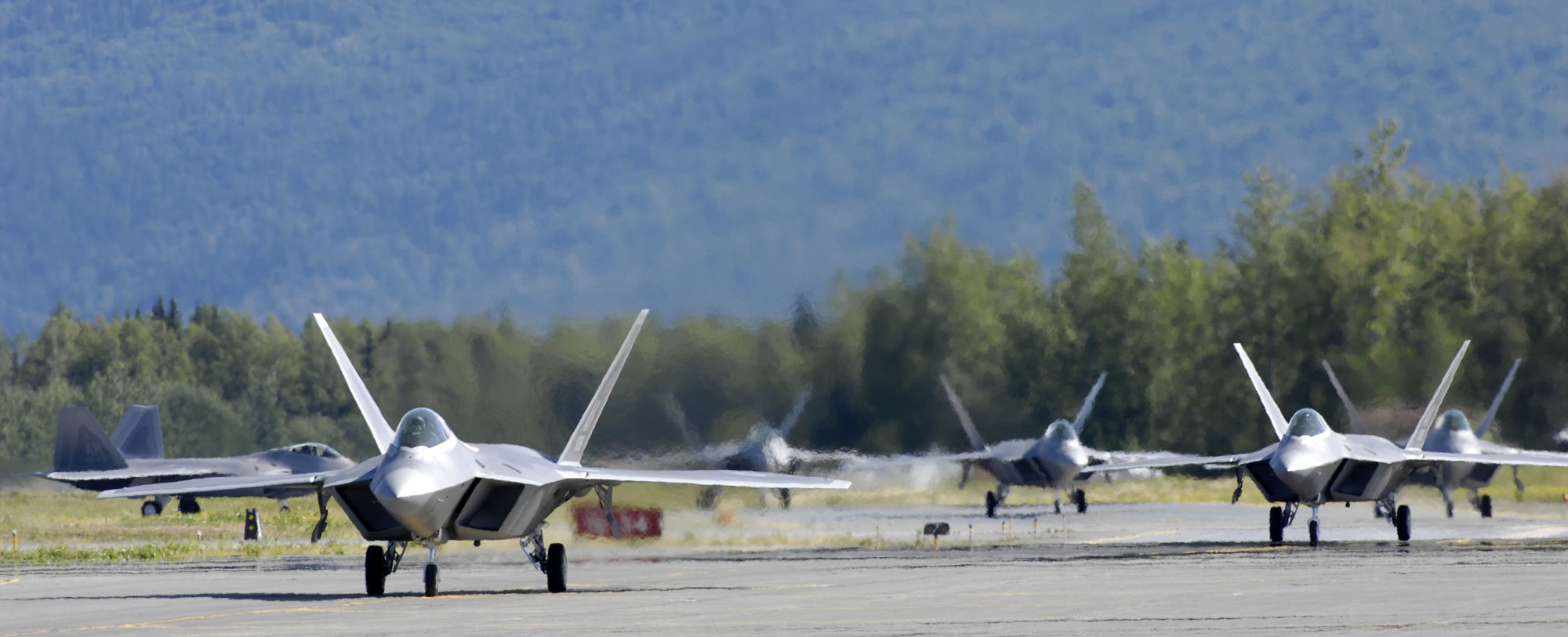 Population:
3,672 active duty
4,551 family members
2,799 civilians
9,257 retirees
Area Population: Panama City metro: 168,852
Base Transportation
The Base Taxi is available for official appointments free of charge. Taxi service runs from 6:00 a.m. - 10:00 p.m. weekdays and 6:00 a.m. - 9:00 p.m. weekends. Call 850-283-4872 for reservations.
There is no shuttle bus on Tyndall AFB.
Directions to Tyndall AFB

Tyndall Air Force Base is located on the Gulf of Mexico, in the Florida panhandle, 12 miles east of Panama City on Highway 98 or locally known as Tyndall Parkway. Tyndall can also be reached via I-10, exit highway 231 South to Panama City, then exit left on Transmitter Road to Highway 98, then left on Highway 98 and go 6 miles to Tyndall AFB. The Panama City area is best known for its sugar white sand and emerald green waters and is a popular tourist destination.
From the Airport

The Northwest Florida Beaches International Airport is located at 6300 West Bay Parkway, Panama City, FL 32409 and is approximately 32 miles from the base. If your sponsor is unable to meet you, transportation can be arranged through a commercial taxi or shuttle service. The Bay Town Trolley does not go to the base.
By Car

Highway access is via U.S. Highways 98 and 231, as well as State Routes 20, 22, 77, and 79. Interstate 10 is approximately 45 miles north of Panama City. U.S. Highway 98 is the only highway to and from the base. If arriving via U.S. Highway 231 from the north, you must access East US Highway 98. Tyndall is about 13 miles east of Panama City and 20 miles west of Port St. Joe.
From the Bus Station

The Greyhound Bus Station is located in downtown Panama City, about 12 miles from Tyndall. There is no city bus service to the base. Taxi fare to the base is about $27.00.