Base History \ Arrival
---
Location
Camp Pendleton is located in North San Diego County, in Southern California. The base is adjacent to the City of Oceanside, a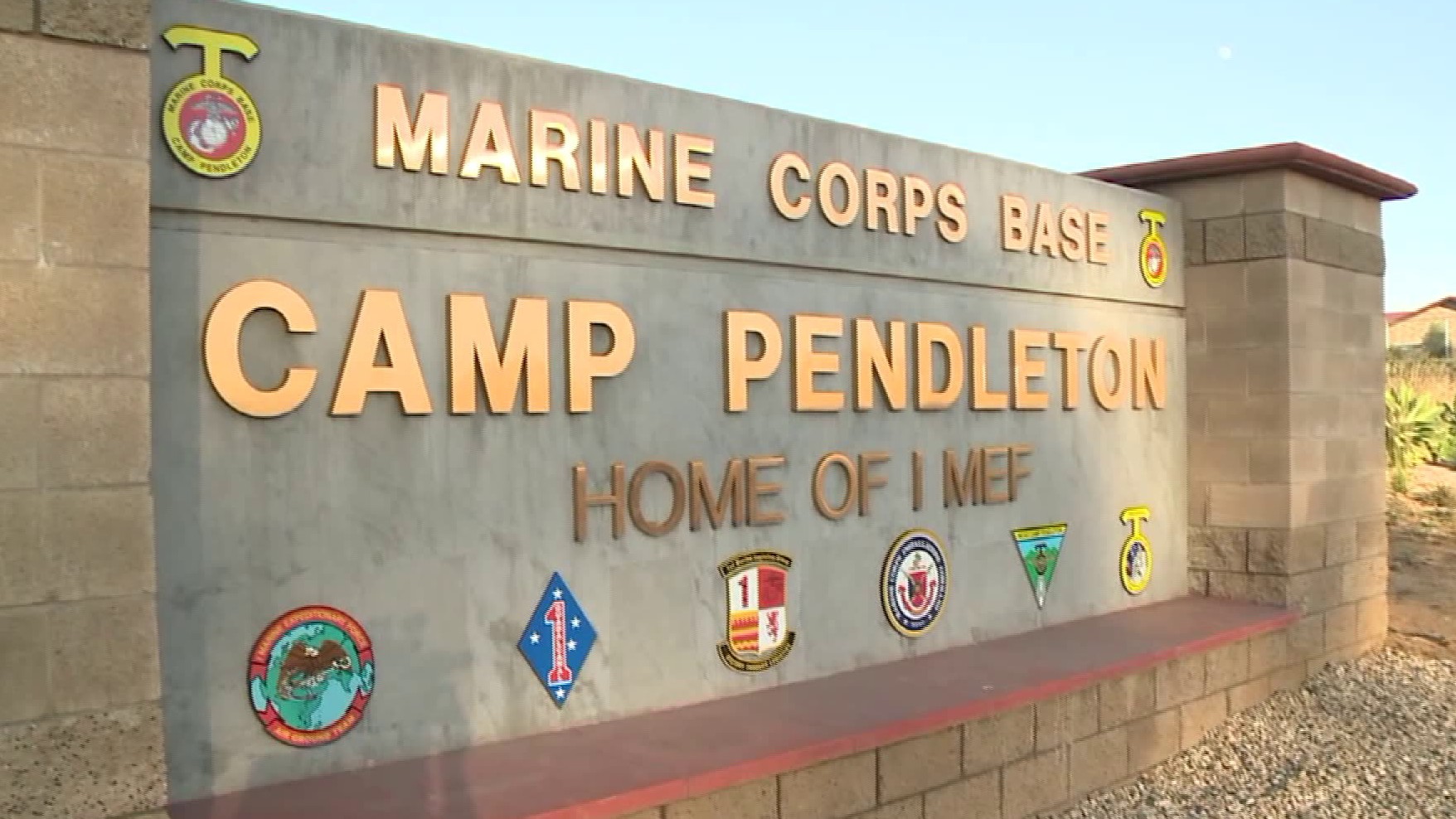 military town, by the Main Gate in the South. The City of Fallbrook borders our base to the East, right outside the Fallbrook Naval Weapons Station Gate. The City of San Clemente borders our base at the most northern part, the San Onofre area. The size of Camp Pendleton is comparable to the size of the State of Rhode Island. The cost of living is high in San Diego County. The mild climate and beautiful scenery attract a lot of new residents and tourists to our area each year.
Camp Pendleton Marines are environmentally conscientious as they share the land with nearly 400 species of mammals and birds. The protection of several endangered species is considered when planning for training. Camp Pendleton is also home to about 55 bison.
Welcome to Southern California and Marine Corps Base Camp Joseph H. Pendleton, the site of the Corps' largest amphibious assault training facility, encompassing 17 miles of prime coastline and 125,000 acres.
History
On March 10, 1942, the Department of the Navy announced the purchase of approximately 130,000 acres, the "Rancho Margarita y Las Flores", located between Los Angeles and San Diego. Following the purchase of the vast rancho, the new West Coast Marine Corps Base would be named Camp Joseph H. Pendleton, in honor of MGen. Joseph Henry Pendleton. Camp Pendleton was declared a "permanent" installation in October 1944, and in 1946 General Vandegrift stated that the base's future role was to be the center of all West Coast Marine activities and the home of the 1st Marine Division, with a peacetime strength of 12,500. The Corps has broadened its mission capabilities since the 1980's, as "amphibious" became "expeditionary", combining infantry, armor, supply and air power. Over the years, Camp Pendleton has demonstrated its successful training and effectiveness in the United States Marine Corps through WWII, Korea, Vietnam, the Persian Gulf, humanitarian efforts in Somalia and Haiti, and the war on terrorism worldwide.
Supporting Units
Camp Pendleton is the only MCATB (Marine Corp Amphibious Training Base) on the West Coast. Pendleton is also home of the I Marine Expeditionary Force, I Marine Division and the I Force Support Group.
Base Operator
760-725-4111 or DSN 312-365-4111