Base History \ Arrival
---
Location
MCAS Miramar is located approximately 15 miles north of downtown San Diego, near I-15 and town of Mira Mesa. The installation is close to the Navy ships that our Marines deploy on, the areas in which our aviation units train, and the ground combat troops we support. MCAS Miramar is strategically positioned approximately 40 miles south of Camp Pendleton, the Corps' largest amphibious assault training area. The Naval Air Station North Island, the largest aerospace industrial complex, is 20 miles south of Miramar.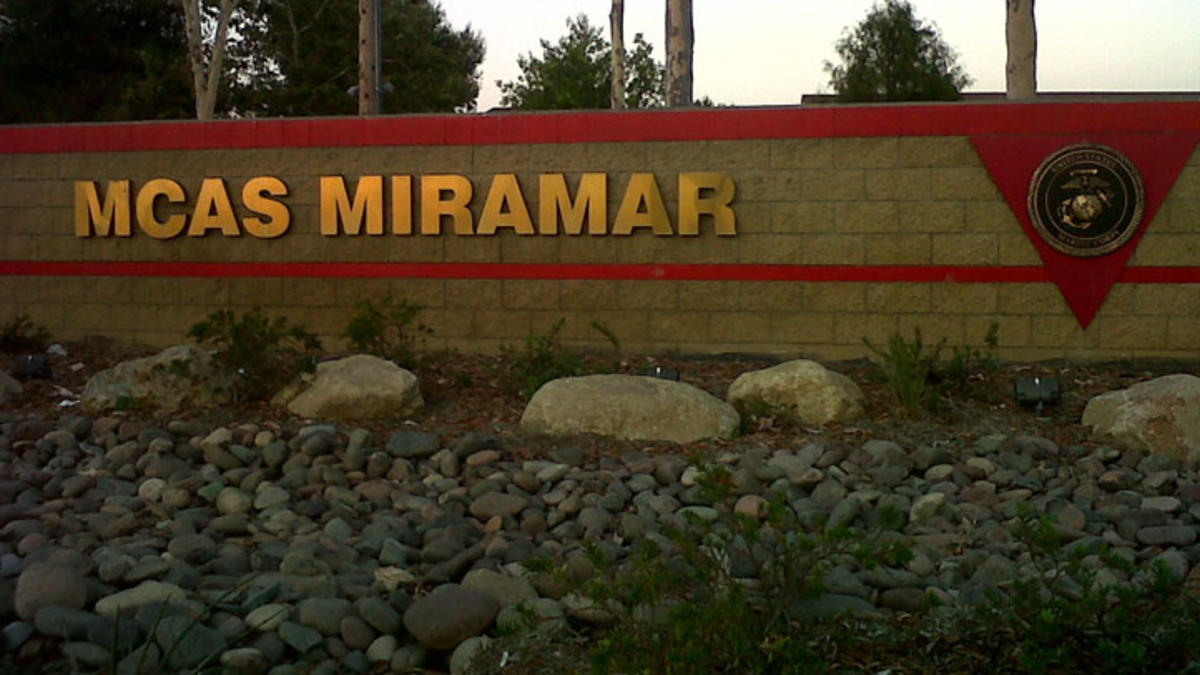 If arriving by car from the West on I-8, take I-15 North to the Miramar Way exit and follow signs to the Main Gate. If you are arriving from the North on I-15, turn west on Miramar Road and go 1/2 mile. The North Gate is on your left at the next light after Black Mountain Road. If arriving from I-5 North take I-805 and then go east on Miramar Road and drive 4 miles to the North gate on the right of Miramar Road, after Camino Ruiz. Or, from I-5 North take 56 East exit to I-15 North , turn west on Miramar Road and go about 1/2 mile to North Gate.
San Diego, once reputed to be a sleepy little Navy town, is rapidly growing into an internationally recognized city with a technologically dynamic economy making it the nation's sixth largest city. With its great weather, miles of sandy beaches, and major attractions, it is known worldwide as one of the best tourist destinations. San Diego is considered a high-cost area.
History
Miramar is a former cattle and citrus ranch that was first acquired by the military for Army Infantry Training in 1914, and was named Camp Kearny. After World War I, aviation had secured a foothold in San Diego and in military strategy. Miramar became an Auxiliary field for the Navy and a major air base for the Marine Corps.
Miramar quickly expanded when World War II broke out. Redesigned in 1946 as MCAS Miramar, the Marines soon moved to El Toro in 1947. On April 1, 1952, Miramar was developed as a Master Jet Station of the Pacific fleet.
In 1960, the eastern-most portion of present-day MCAS Miramar was transferred to the Air Force, and later to the NASA for missile testing. The remaining portion of the Camp Elliot and NASA training sites were transferred back to NAS Miramar in 1997.
On October 1, 1997, Naval Air Station Miramar officially became MCAS Miramar again following the closure of MCAS El Toro and Tustin.
Supporting Units
Commander Marine Corps Air Bases Western Area, 3rd Marine Aircraft Wing, Marine Aircraft Group 11, Marine Aircraft Group 16,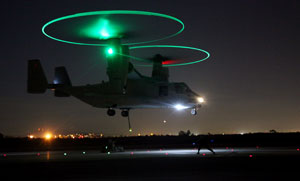 Marine Aircraft Group 38, Marine Aircraft Group 37, Marine Aircraft Group 46 (Reservist headquartered at Miramar)
Main Site: http://www.miramar.marines.mil/
Main number: 858-577-1011
Mission
Strategically located close to the Navy ships, its mission is to support all aircraft operations occurring on MCAS Miramar and serve as vital player in carrying out the Marine Corps' mission to train, equip and deploy forces to fulfill its expeditionary mission should the situation arise and to respond to a variety of crises around the world.