Base History \ Arrival
---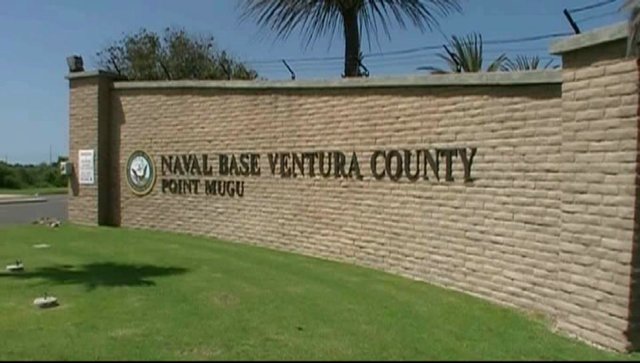 Naval Base Ventura County (NBVC) Port Hueneme/Point Mugu is located on the vast Oxnard plain, just 30 miles northwest of Los Angeles, California. The coastal area of Ventura County boasts some of the finest weather anywhere in the world. The superb weather, combined with miles of beautiful shoreline and nearby mountains, offers a unique scenic and thoroughly enjoyable environment. NBVC's nearest cities of Port Hueneme, Oxnard, and Camarillo offer a wide variety of shopping, restaurants, and recreational opportunities to suit everyone. Ventura County is considered a high cost of living area but is very supportive of its military residents. Many businesses offer military discounts and both landlords and employers seek military members to live and work here. The Base Operator numbers are 805-982-4711 for Port Hueneme and 805-989-1110 for Point Mugu.
History
Since 1946 Naval Base Ventura County (NBVC) Point Mugu has had an impact on the research, development, testing, and evaluation of missile and software weapons systems development. NBVC Port Hueneme has provided integral supplies, equipment, and roads to support not only the Seabees, but the Army, Air Force and Marines during World War II, Koran and Vietnam wars. On Oct. 11, 2000 the commands of Point Mugu and Port Hueneme merged into one command with three physical locations including San Nicolas Island. Reporting to U.S. Pacific Fleet via regional management by Navy Region Southwest in San Diego, NBVC was established with the Port Hueneme site as providers of base operating support, and Point Mugu as provider of aviation support. For more information, please visit our homepage.
Mission
NBVC provides the Pacific Fleet with a premier mobilization site, complete with a deep water port, rail head, and airfield; all in one package. In support of the Pacific Fleet, NBVC Point Mugu is home to Airborne Command Control and Logistics Wing which supports four E-2C Hawkeye squadrons. NBVC Point Mugu is also home to Fleet Logistics Support Squadron 55, Air Test and Evaluation Squadron Three Zero and NAVAIR WD. NBVC Port Hueneme is home to 30th Naval Construction Regiment which provides training support to four Sea Bee Battalions and with 31st Seabee readiness Group. Also, Naval Facilities Expeditionary Logistics Center, Naval Facilities Engineering Service Center, Center for Seabee and facilities Engineering, Engineering Duty Officers School and Port Hueneme Division, Naval Surface Warfare Center are some of the major commands at NBVC Port Hueneme.
Population Served
1,420 military family members reside in military housing at Point Mugu, and 1,077 at Port Hueneme. 4,400 Department of Defense Civil Service employees and 4,400 contractors are employed in support of the sea test range, airfield, port and support services at Point Mugu and Port Hueneme. The active duty personnel on both bases consists of aviators, Seabees, Air Force students, personnel support, and mobilizing reservists numbering at 6,500 active duty and 2,500 ready reserve.
Directions to Naval Base Ventura County: Point Mugu/Port Hueneme
Airports
You will either land at Los Angeles International Airport (LAX), which is approximately 1-1/2 hours south of Point Mugu and 2 hours south of Port Hueneme, or the Oxnard Airport, which is approximately 25 minutes north of Point Mugu and 15 minutes north of Port Hueneme. Roadrunner Shuttle provides transportation from LAX to Ventura County for about $50 one way. A taxi to Point Mugu even from the Oxnard Airport, can be costly (from $25). This is one very good reason to have and contact a sponsor. Make prior arrangements for your sponsor to meet you either at Oxnard Airport or LAX.
Arriving by Amtrak Train
There is an Amtrak Train Station in downtown Oxnard, approximately 15 miles from Point Mugu. There is no shuttle from there to the base and, again, taxis can be expensive. The train station is not an area to walk around in at night. Please be sure your command and/or your sponsor know of your arrival times and that someone will be there to meet you upon arrival.
Arriving by Greyhound Bus
There is a Greyhound Bus Station at the Amtrak Station in downtown Oxnard. The same information as above applies to the bus station.
Driving Directions
To Naval Base Ventura County
Point Mugu site is located on Highway 1 (Pacific Coast Highway) between the Las Posas Road and Wood Road exits. If you are arriving on Highway 101 (Ventura Freeway) from the north or south, take the Las Posas Road exit going south. Continue on Las Posas through stop signs and stop lights at the Pleasant Valley Intersection, the 5th Street Intersection, and the Hueneme Road Intersection. Proceed until Las Posas crosses over Highway 1 (Pacific Coast Highway) and dead-ends into the Los Posas Road gate. Directions from there to Security or to Building 1 can be given by the gate guard during working hours.
If you arrive after working hours, after you cross over Highway 1, before you get to the gate, there is a right-hand turn onto a frontage road which takes you down to Security (half way between the Los Posas Gate and the Main Gate). Should the Security Office be closed, continue on the frontage road until you reach the stop sign which is the Main Gate. Turn left to reach the gate guard.
To Port Hueneme
The Port Hueneme site is located at the corner of Ventura Rd and Pleasant Valley Road. Take Highway 101 and take the Las Posas exit, cross over the freeway (westbound) to Pleasant Valley Road westbound (through the fields and toward the ocean) all the way to the Ventura Road and make a right turn and proceed to the Sunkist Street and make a left turn. If you plan to take Hwy 1 go pass Naval Base Ventura, Point Mugu Site and exit Pleasant Valley exit and cross over Hwy 1 and continue on to the Ventura Road. Ask the gate guard for directions to Building 1000, Quarterdeck.
Reporting to Naval Base Ventura County, all personnel should report to the Quarterdeck (open 24 hours a day) in Building 1, Point Mugu site or for those military personnel reporting to a CBC Battalion should report to Building 1000, (operating only during normal working hours), Port Hueneme site during working hours, after working normal working hours report to the BEQ at the Port Hueneme site. From there, each individual will be directed through the proper sections to complete the reporting procedures.
Tenant Commands
Personnel reporting to tenant commands may proceed directly to their respective commands, but may report through the NBVC quarterdeck for directions and information. This procedure is for during and after working hours. Quarterdeck phone number is 805-989-7209 or DSN 312-351-7209, Point Mugu site.
Once you are on-station at NBVC, Point Mugu site report to the Quarterdeck, Building 1, 805-989-7209, for in processing or reporting to a CBC Battalion, report to the Quarterdeck, Building 1000, Port Hueneme site, 805-982-4571.