Base History \ Arrival
---
Fort Stewart
Fort Stewart is located in Hinesville, a small coastal Georgia town in Liberty County. The location allows for a close community setting; as well as, access to all the amenities of Historic Savannah, Georgia. Hinesville is a rustic setting nestled a short distance from the Atlantic Coastline and approximately 41 miles southwest of the city of Savannah. Fort Stewart is the largest Army installation east of the Mississippi river. It covers 279,270 acres, which include parts of six counties. The cost of living in the area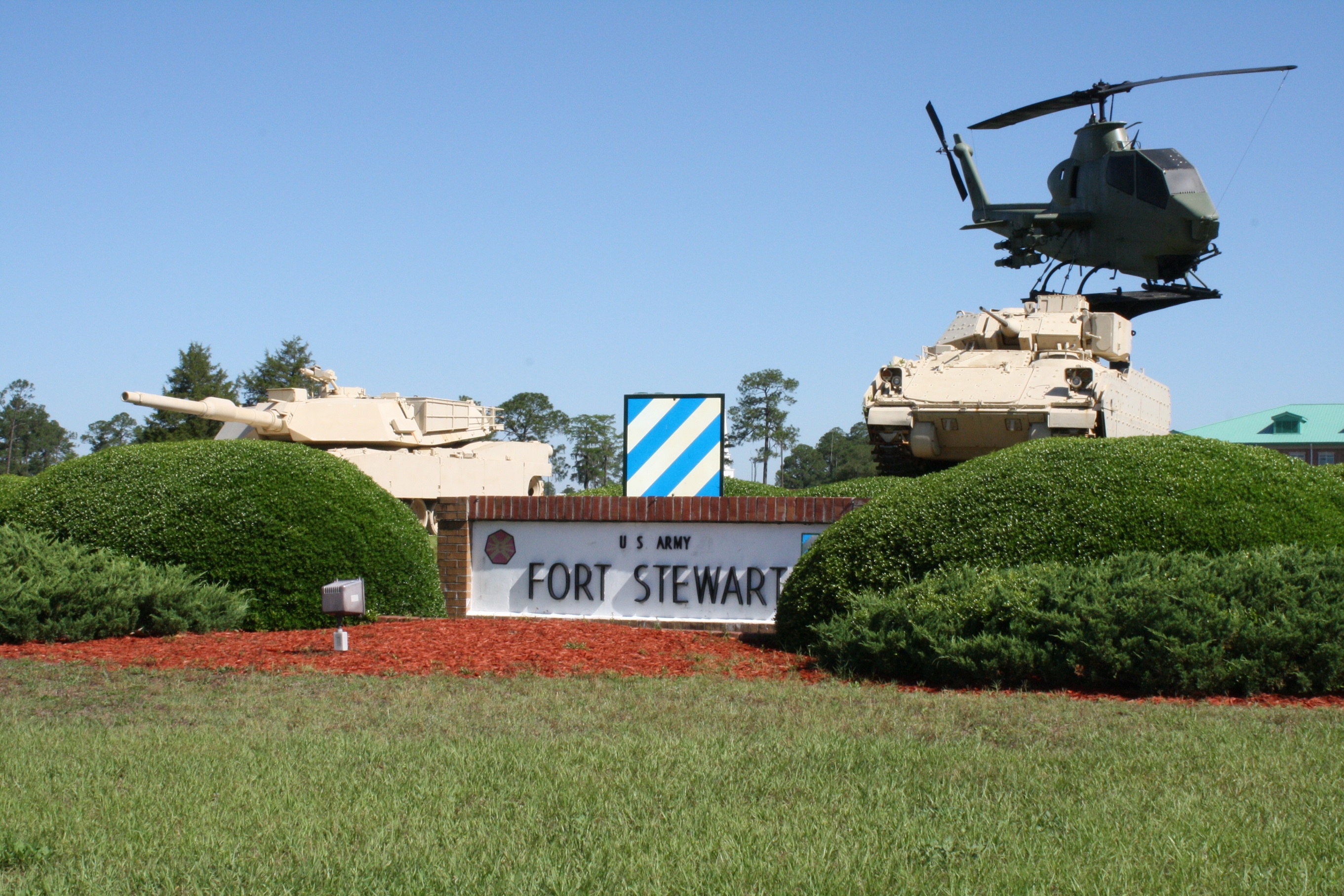 is moderate. Fort Stewart is easily accessible from Interstates 95 and 16. The base operator's phone number is 912-767-1411 or DSN 312-870-1411.
History
Fort Stewart traces its history back to November 1940, when the Anti-Aircraft Artillery Training Center was officially designated as Camp Stewart, in honor of General Daniel Stewart, a native of Liberty County who fought with Francis Marion (the Swamp Fox) during the Revolution. Since then, Fort Stewart's size and strategic location led to important roles in our Nation's defense. On April 25, 1996, the 3d Infantry Division was activated at Fort Stewart. This began a new chapter in the history of Fort Stewart. For more information, go to the installation homepage.
Mission
Fort Stewart and Hunter Army Airfield are the Army's world-class training, and military armored power projection combination on the eastern seaboard of the United States. This dynamic platform allows military units in the region to deploy rapidly throughout the world. The U.S. Army Garrison at Fort Stewart is responsible for organizing, directing, coordinating and controlling garrison support and service activities, including overall management of the garrison workforce. The command is composed of numerous directorates and organizations responsible for the daily operation of Fort Stewart and Hunter Army Airfield. The garrison command provides support to assigned, attached and tenant units or activities to include on-post units and activities in the assigned geographic area.
Population Served
Fort Stewart and Hunter Army Airfield serve about 21,000 Soldiers, 29,500 Family Members, over 3,500 civilians, and National Guard Soldiers making for a small but active city. There are about 18,200 retirees in a 50-mile radius of the installation.