Base History \ Arrival
---
Arnold Air Force Base, home of the Arnold Engineering Development Complex (AEDC), is located in Middle Tennessee nearly equal distance between Nashville and Chattanooga. The base property lies in two neighboring counties, Coffee and Franklin. A great number of military and civilian personnel live in the surrounding cities of Manchester, Tullahoma, and Winchester. These cities offer southern hospitality at its best and a very reasonable cost-of-living. Nashville, "Music City", is approximately an hour's drive away and offers an abundance of cultural and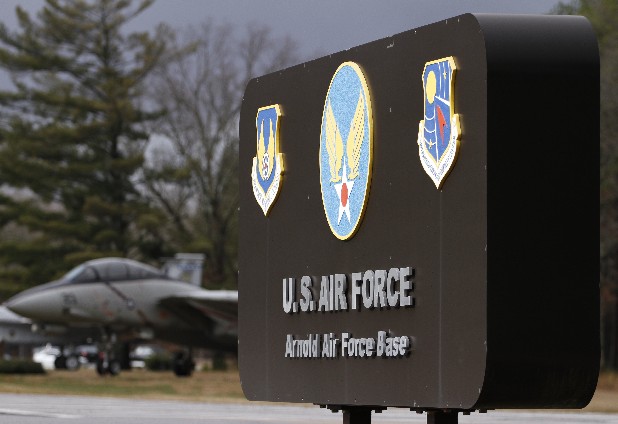 entertainment activities including NFL and NHL sports teams, the Country Music Hall of Fame, and the world famous Grand Ole Opry.
History
Shortly before the end of World War II, General Henry H. Arnold asked Dr. Theodore von Karman to study Germany's rapid development of advanced jet aircraft and other systems which almost allowed then-Nazi-dominated nation to win World War II. At Gen. Arnold's request Dr. von Karman formed a Scientific Advisory Group to chart a long-range research and development course for the future of the U.S. Air Force. The result was Arnold Engineering Development Complex (AEDC). President Harry Truman dedicated AEDC on June 5th 1951. Since then, AEDC has contributed to the development of nearly every national aerospace program. Today, the center operates 58 aerodynamic and propulsion wind tunnels, rocket and turbine engine test cells, space environmental chambers, arc heaters, ballistic ranges and other specialized units.
Mission
The AEDC mission is to test and evaluate aircraft, missile and space systems and subsystems at the flight conditions they will experience during a mission and to help customers develop and qualify the systems for flight, improve system designs and establish performance before production, and to help users troubleshoot problems with operational systems. AEDC also conducts a research and technology program to develop advanced testing techniques and instrumentation and to support the design of new test facilities. The continual improvement helps satisfy testing needs and keeps pace with rapidly advancing aircraft, missile and space system requirements.
Population
Arnold AFB employs approximately 55 active duty, 292 federal civil servants and 2100 civilian contractors.
Base Transportation
Currently there is no base transportation available on this installation.
Sponsorship
The sponsorship program is a great way to gather information about your new location. All in-bound personnel will be assigned a sponsor after receiving orders. Please contact your assigned unit to inquire about a sponsor. During PCS, a temporary duty address or your billeting address can be set up to receive your personal mail until you establish permanent quarters.