Base History \ Arrival
---
History
Fort Huachuca is the product of Indian Wars of the 1870s and 1880s. In February 1877, Col August V. Kautz, commander of the Department of Arizona, ordered that a camp be established in the Huachuca Mountains. The Fort was the home of the 10th Cavalry "Buffalo Soldiers" for 20 years and was replaced by the 25th Infantry Regiment in 1933. Presently, Fort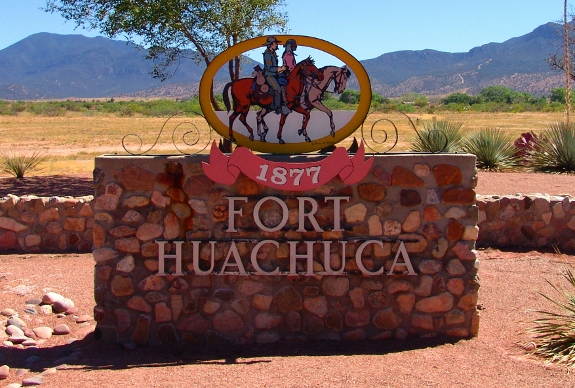 Huachuca houses the U.S. Army Intelligence Center, and the U.S. Army's Network Enterprise Technology Command. For a detailed history of Fort Huachuca, please see the Fort Huachuca homepage.
Mission
Fort Huachuca provides equitable, effective, and efficient management of Fort Huachuca to support mission readiness and execution; enable the well-being of Soldiers, civilians, and family members; and to preserve our environment.
Population Served
Fort Huachuca is a joint services installation training over 9,000 students a year. At any given time, they have over 5,600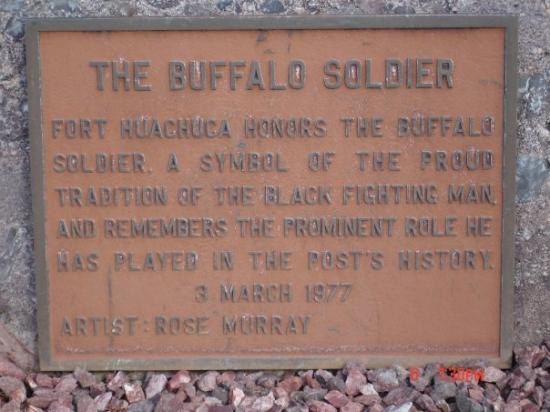 Military, 8,000 Civilians and over 11,000 family members.
Fort Huachuca is located in the southeastern corner of Arizona. It is surrounded by Cochise County and the local townships of Sierra Vista, Hereford, and Huachuca City. It is approximately one hour southeast of Tucson. It is a military community with a small town ambience encased by scenic vistas. The cost of living is moderately high.
The base operator's phone number is 520-533-2330, DSN 312-821-2330.