Base History \ Arrival
---
Military Personnel Section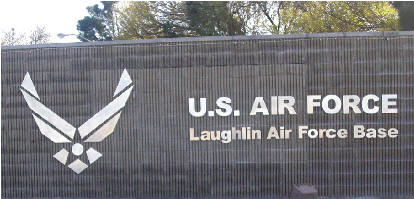 427 Liberty Drive
Building 246
Laughlin AFB, TX 78843
Phone 830-298-5276
Mon - Fri 8:30 a.m. - 4:00 p.m.
Location
Laughlin Air Force Base is located six miles east of Del Rio, Texas, and about nine miles from the international bridge to Ciudad Acuña, in Coahuila, Mexico. Del Rio is known as "the best little town on the border."
History
The history of the wing dates back to 1947. On July 28, 1947, the 47th Bombardment Wing, Light, was designated, with the organization occurring Aug. 15, 1947. Between its organization and 1949, the wing trained in night tactical operations, conducted firepower demonstrations and participated in tactical exercises while flying the A-26 Invader, and later, the B-26 Marauder aircraft. The wing was organized at Biggs Air Force Base, Texas, and moved to Barksdale Air Force Base, Louisiana in November 1948.
The wing was inactivated in October 1949 and reactivated March 12, 1951, at Langley Air Force Base, Virginia, and transitioned to the B-45 Tornado medium jet bomber. From May 1951 until February 1952, the wing provided combat crew training in B-26 aircraft and operated the United States Air Force Air Crew School (Light Bombardment and Tactical Reconnaissance, Night Photographic).
The wing moved to Royal Air Force Sculthorpe, England, in June 1952 and for the next decade performed tactical training operations including participation in exercises and firepower demonstrations in support of the North Atlantic Treaty Organization. During the assignment to England, the wing was re-designated the 47th Bombardment Wing, Tactical. The wing converted from the B-45 bomber to the B-66 Destroyer in 1958. From 1960 to 1962, the wing assumed an air refueling mission utilizing the KB-50 tanker.
The wing was inactivated in June 1962. A decade later, Sept. 1, 1972, the wing was reactivated and re-designated as the 47th Flying Training Wing, replacing and absorbing the resources of the 3646th Pilot Training Wing at Laughlin Air Force Base.
Mission
The wing's mission is to conduct specialized undergraduate pilot training for the United States Air Force, Air Force Reserve, Air National Guard and allied nation air forces utilizing the T-6A Texan II, T-38 Talon and T-1A Jayhawk aircraft while deploying mission-ready Airmen as well as develop professional, bold and disciplined leaders.
Population Served
The 47th Flying Training Wing commands a flying operation which exceeds 80,000 flying hours and 51,000 sorties per year. It is composed of more than 1,400 military personnel, 1,360 civilian employees and a total base community exceeding 4,300 people.
Base Transportation
There is no base transportation on this installation.
Directions
Driving Directions to Laughlin AFB
Driving from San Antonio
If you are driving from San Antonio, take Highway 90 West. It will take you approximately two and a half hours, 154 miles, to reach Laughlin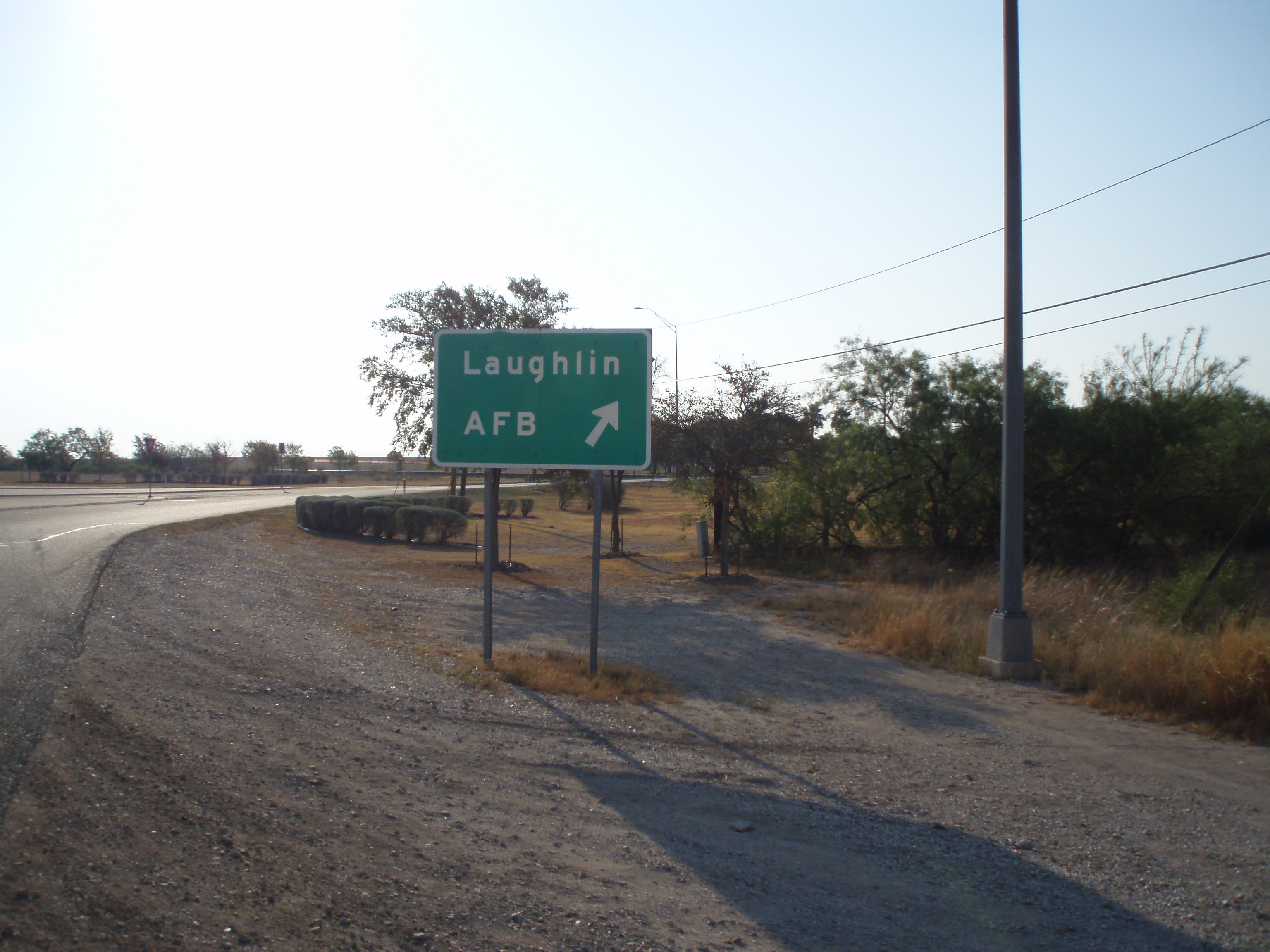 AFB.
Driving from the West

From the west, it is best to travel on Interstate Highway 10 East through El Paso; then to US Highway 90 from Van Horn through Southwest Texas.
Driving through Central Texas

For the route through central Texas, drive on US Highway 277 Southwest from San Angelo and take Highway 90 East to Del Rio.
Bus Service

There is bus service available from San Antonio (downtown bus station) to Del Rio Bus Terminal. Travel time is approximately three and a half hours. Coordinate with your sponsor for travel arrangements.
The front gate of the base is located along Highway 90 and is open 24 hours, 7 days a week. 100% ID check upon arrival to the Base in order to gain access you must have valid Military ID card or driver's license. Call 830-298-5100 for the Law Enforcement desk.