Base History \ Arrival
---
Fort Greely is considered a remote tour of duty as it is 100 miles away from the nearest town, Fairbanks. It is 350 miles north of Anchorage. There is very little shopping or entertainment in the area, most people travel to Fairbanks for that. Fort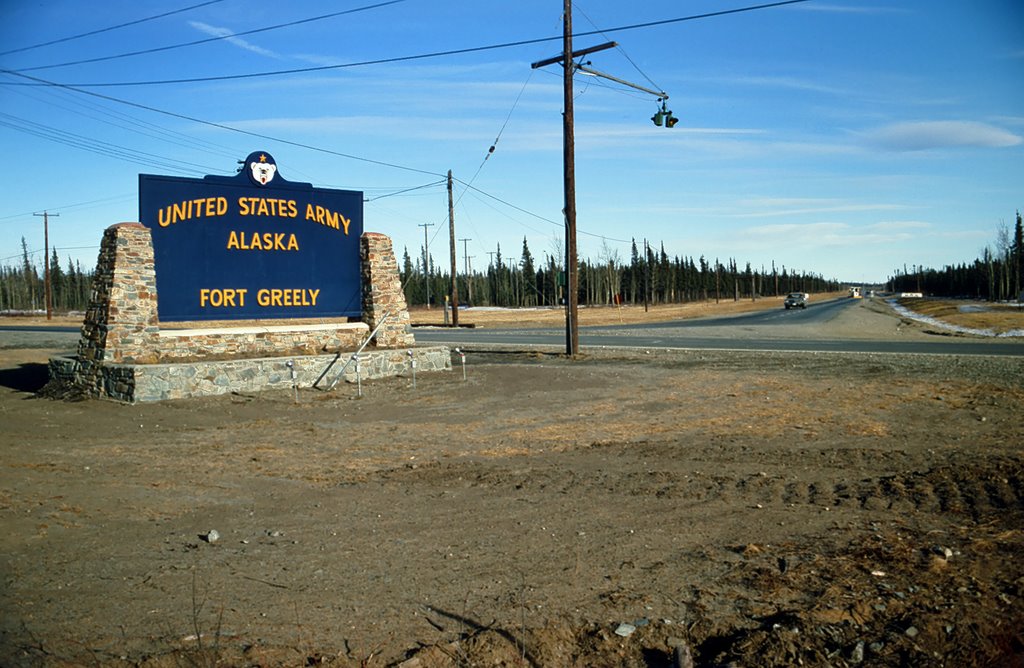 Greely is situated between two beautiful mountain ranges with breathtaking scenery. In summer months the sun does not go below the horizon, in mid winter the shortest day is about 4 hours of light.
Delta Junction, known as the end of the Alaska Highway, is the nearest town about 5 miles north of Fort Greely. The name "Big Delta", as it is currently used, refers to the residential and farming community located near where the Delta River joins the Tanana River, about nine miles north of Delta Junction. Delta Junction, once called Buffalo Center, is the city itself. Its city limits encompass about an eight mile radius and a population of about a thousand people. For more information, please visit the installation homepage.
History
Fort Greely was established as the Army Air Corps Station 17, Alaskan Wing, of the Air Transportation Command in 1942. It served as a refueling point for aircraft sent to the Soviet Union (now Russia) under the Lend-Lease Program. After World War II, it was immediately placed in an inactive status. However, it was maintained by the Civil Aeronautics Authority for civilian use. In 1948, the air station was reactivated as the United States Troops, Big Delta Alaska and was the home of the Army Arctic Training Center. It was designated as Fort Greely in 1955 in honor of Major General Aldolphus Washington Greely. Fort Greely has a proud history. Because of its location and environment, it has been the site for cold-weather training and testing of operations and equipment through the past half century. Until the late 1990's, its primary tenant units included the Cold Regions Test Center and the Northern Warfare Training Center.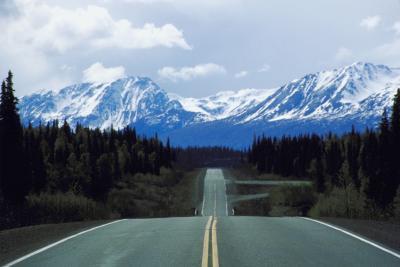 In 1995, Fort Greely underwent Base Realignment and Closure (BRAC). Most of the lands associated with Fort Greely were transferred to the operational control of US Army Alaska. In 2001, Fort Greely was partially removed from the BRAC list, in order to support the nation's strategic objective of missile defense. Today, Fort Greely proudly serves as the primary support base for a host of tenants that support the Ground-based Midcourse Defense (GMD) initiative.
Building 655, Big Delta Avenue
Fort Greely, AK 99731
Phone 907-873-3662 / 907-873-4346