Base Housing
---
Family Housing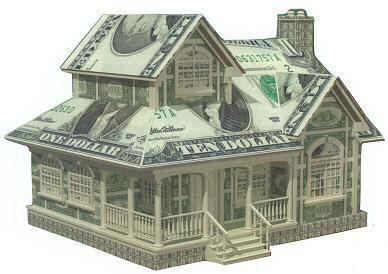 Family Housing Office - Balfour Beatty Community
50 Austin Road
Fort Stewart, GA 31314
Phone 912-408-2460
Fax 912-408-2489
Mon - Fri 7:30 a.m.-4:30 p.m.
Sat, Sun and Holidays - Closed
Family Housing is privatized and operated by Balfour Beatty Community. Soldiers must apply for housing within 30 days of arrival. If housing is not available, an active waiting list by grade and number of bedrooms will be established. Waiting list will be posted at the Community Management Office as well as on the website. Waiting list size and time varies by season and number of incoming and outgoing Soldiers. The list will be updated weekly. There is no priority placement for Families with exceptional Family Members. Housing assignments will be determined by the amount of dependents and rank of service member. The rent allotment will equal the Soldiers BAH entitlement for their rank.
Pets

Two pets are authorized in Family housing and there is no additional charge. The following breeds are not permitted: Akitas, Boxers, Chows, Dobermans, Pit Bull, Rottweiler, American Staffordshire Terriers, English Staffordshire Bull Terriers, wolf hybrids or any other breed with dominant traits geared toward aggression. Exotic pets are not permitted in Family Housing which include but is not limited to snakes, rodents, and reptiles.
Availability
There will be a total of 3,027 homes at Fort Stewart and 675 at Hunter Army Airfield. The highest proportion of homes is for ranks E1-E6 with the lowest proportion allotted to officers. There are 11 neighborhoods with apartments or houses sized between 2 and 5 bedrooms.
Married Soldiers, regardless of grade, accompanied or not, are required to live off post unless or until on-post Family housing is available.
If you are taking permissive TDY for house hunting, be sure to have your leave form (DA form 31) stamped by the Housing Referral Office before starting permissive TDY. If not, you may be charged leave for that period.
You can also contact a local Certified Military Relocator Agent who could also assist you in all you off base housing needs.
Floor Plans
To view housing floor plans and photos, please click here.
Single Service Member Housing
Single and unaccompanied Soldiers (E1 to E4) will be assigned a room in the post barracks during inprocessing. Rooms will be shared with one other Soldier. In some instances, E4s are allowed to live off-post with special permission. Ask your chain of command if this is an option.
Single and unaccompanied NCOs (E5 and above) may live on or off-post. Be sure to check with your chain of command as some units require their NCOs to live on-post. You will be required to live off-post when the amount of E1 to E4 has exceeded their occupancy capacity. Housing and subsistence allowances are authorized should this occur. You will be expected to have made off-post living arrangements by the time you finish initial in-processing and report to your unit. A list of suitable off post housing is available through the Off Post Housing Referral office in the Soldier Service Center. Although you may be eligible for some assistance from Army Emergency Relief, you should budget your money now to avoid taking on new debt to pay such move-in expenses as initial rent, deposits, and utility connection fees.
Exceptional Family Member Housing
There are an allotted number of adaptable and wheelchair accessible homes provided. Priority is not given for special needs Families as the services on the installation are provided in the local community. Floor plans of wheelchair accessible housing are available on the website. Housing units are air conditioned. Generators are not provided for Families with significant medical needs that require power for medical equipment.
Non-Government Housing
All Soldiers reporting to Fort Stewart are required to process through the Housing Referral Office before renting or buying a home off-post. There is always housing available to accommodate any budget. The office provides assistance and guidance to military personnel and DOD civilians in finding suitable, affordable off post housing.
Housing Referral Office (HRO)
Contact the HRO at the Soldier Service Center for any problems encountered, such as discrimination complaints, tenant/landlord disputes, or any questions or problems about off-post housing. The HRO will provide you a list of rentals with corresponding locator maps and give you information regarding the communities in which the rentals are located. All renters should carry renters insurance against fire, theft and other damages. The property owner's insurance will cover the property but not the renter's personal property.
The HRO maintains a listing of available rentals, brief individuals on the local area, review/clarify or explain lease contracts, mediate disputes between tenants and landlords, inspect off-post rental housing for suitability, obtain assurance of non-discriminatory rental practices, maintain a display of area maps, rental/sales booklets and brochures, and provide information on the deposit waiver program.
Rental Options
Rental Rates in the immediate Hinesville area vary widely depending on any number of factors. Mobile Homes range from $250 to $950 depending on size. Apartments range from $400 to $800 depending on size. Townhouses/Condos range from $400 to $1200 depending on size. Houses range from $525 to $2000 plus depending on size and extras. Furnished units may cost extra.
Purchase Options
The surrounding communities have various types of housing for sale, including single family homes, condos, townhouses, duplexes and mobile homes.
As with rent, the prices of homes for sale vary widely. Mobile Homes range from $20,000 to $55,000, Townhouses/Condos range from $35,000 to $65,000, and Houses range from $55,000 to $300,000. Soldiers can visit the Veterans Administration (VA) at the Soldier Service Center, building 253 to determine if they qualify for a VA Home Loan.