Schools & Education
---
School Liaison Officer/Community Schools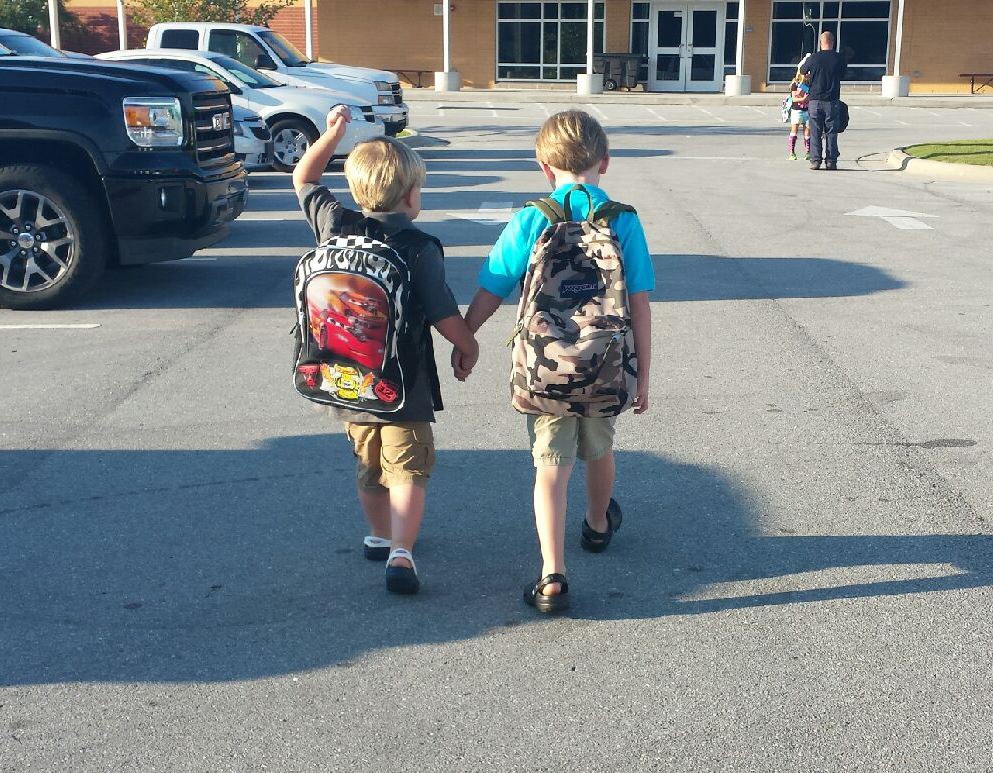 500 Lindquist Road
Building 443
Fort Stewart, GA 31314
Phone 912-767-6533
Phone (DSN) 312-870-6533
Fax 912-767-5334
Fax (DSN) 312-870-5334
Mon - Fri 8:00 a.m.-5:00 p.m.
Sat, Sun and Holidays - Closed
Email | Website | Website | Map
DoD Schools

The Department of Defense Education Activity operates three elementary schools on Ft. Stewart. Each school has exceptional children programs. To be eligible to attend, parents must reside in family housing on the military installation. All schools are accredited by the Southern Association of Schools and Colleges and offer a wide range of instructional and support services. There are no middle or high schools on the installation. Children in grades 7-12 attend school in the local community. Bus transportation is provided depending on distance lived from school. Breakfast and lunch is offered on a free, reduced, or full priced fee schedule. Before and after school care is provided by School Age Services, not at the individual school. A variety of sports and extracurricular activities are provided through Child and Youth Services.
About 1,400 children are enrolled in the Fort Stewart Schools. The average student to teacher ratio is 13 students to one teacher. More than 11,000 children are enrolled in the Liberty County School System. The average teacher to student ratio is 15 students per teacher with some schools being more or less students per teacher. About 85% of 12thgrade students receive a diploma. For those wishing to home school, check with the Homeschooling Association or the School Liaison office and the Liberty County Board of Education for specific curriculum and requirements.
Local Schools
The Liberty County School System has two high schools, three middle schools, and eight elementary schools. There are also three private schools and 1 alternative school. All are accredited by the state. All the Liberty County public schools offer transportation for students to school based on distance lived from school. Breakfast and lunch is provided on a free, reduced or full price fee schedule. The Pryme Tyme program offered through the YMCA provides before and after school care at their respective schools for elementary school children. Each school offers before and after school, sports and exceptional student programs. You can ask about specific programs once you register or by going to the Liberty County Schools webpage.
Online Tutoring
The Defense Department (DoD) has launched a free, online tutoring service for Servicemembers and their families. The website offers round-the-clock professional tutors who can assist with homework, studying, test preparation, resume writing and more. Active-duty Servicemembers, National Guard and Reserve personnel on active duty in a deployed status, Defense Department civilians in a deployed status and their dependents are eligible to participate. Along with test preparation, the site is open to students of any age from kindergartners to high school seniors for one-on-one help in math, science, social studies and English.
Adult Education
For both Fort Stewart and Liberty County residents, adult education is provided through the Education Center. The Education center provides various opportunities for those wishing to further their education through various programs. Also located in Hinesville are two colleges, Savannah Tech and Brewton Parker.
There are two major colleges, one art school, one community college and a technical school in Savannah.

Armstrong Atlantic State University
Location:11935 Abercorn Extension
Telephone: 912-927-5257

Savannah State University
Location: P.O. Box 20449 Savannah
Telephone: 912-356-2212

Savannah College of Art and Design
Location:342 Bull Street
Telephone:912-238-2400

South College
Location:709 Mall Boulevard
Telephone: 912-641-8100

Savannah Technical Institute
Location: 5717 White Bluff Blvd.
Telephone: 912-351-6423