Schools & Education
---
School Information and Referral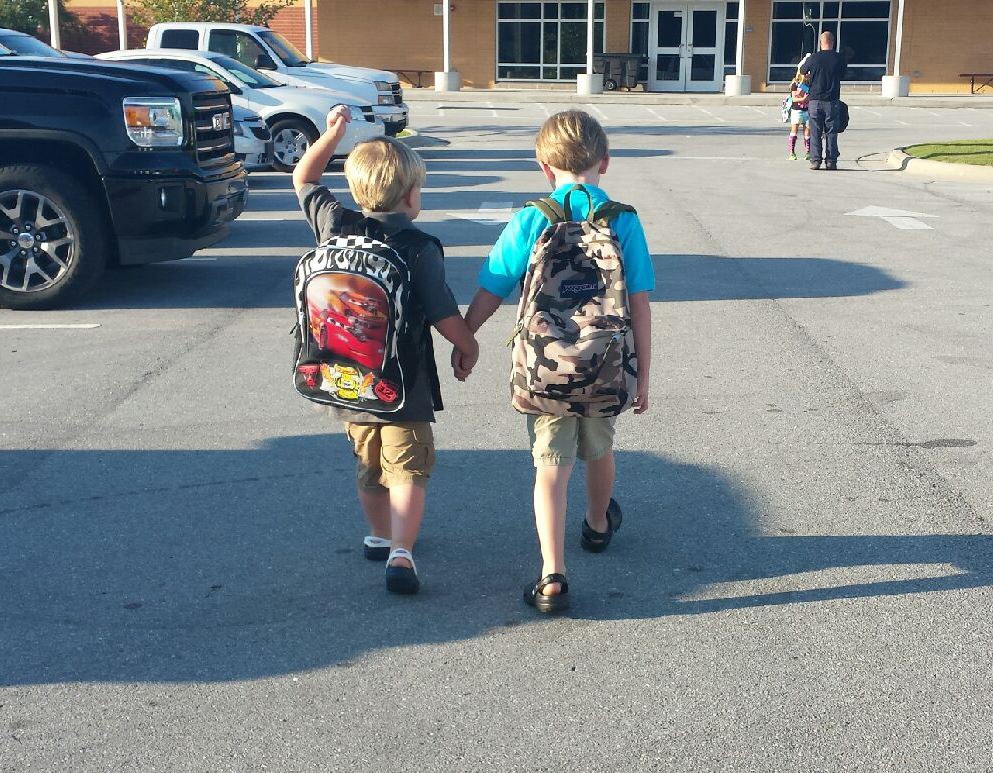 Airman and Family Readiness Center
20 Kirtland St.
Bldg 1218
Hanscom AFB, MA 01731
Phone 781-225-2765
Phone (DSN) 312-845-2765
Fax 781-225-2340
Fax (DSN) 312-845-2340
Mon – Fri 7:30 a.m. - 4:30 p.m.
Sat – closed
Sun – closed
Holidays – closed
Public School
There are two schools located on Hanscom AFB for children residing in base housing. Hanscom Primary and Middle Schools are part of the Lincoln, MA public school system. Students in grades 9-12 are transported to Bedfor High School, which is part of the Bedford Public School District. For information on surrounding school districts, private school options, special needs resources, home schooling information and more, contact Hanscom School Liaison Office.
Students generally study between Labor Day and mid to late June, depending on how many snow days they have. Vacations occur at Christmas, in February and April and the base school students are off each Wednesday afternoon. Bedford High School has a New Students Tab in the Parent Resources Section of their website. Registration forms are loaded there. Per the Vice Principal, ease your child's registration process by looking at all the forms and what you need as stated in the checklist before contacting the school, if they have questions. If you have a complete registration packet before you move, send it along and then just hand carry the records upon arrival. Otherwise, you make an appointment with the registrar once the forms and the documentation are complete.
Families looking for information on home schooling, tutoring, special needs services or local private schools may contact the School Liaison Officer, 781-225-2765, or DSN 312-845-2765.
NOTE: All students must pass the Massachusetts Comprehensive Assessment System (MCAS) statewide achievement tests to graduate. Please visit the MA Dept of Education's web site for information regarding this exam for all other graduation requirements look under contacts for high school web sites.
Registration Requirements
Children must be age 5 by 30 September of the school year to register for Kindergarten. Shots must be up to date. Children do not need a physical prior to starting school, but must be scheduled within a week or two. If the child is already in the MA school system and has had a physical within the last 3-4 years, then a copy of that physical may be used. The school nurse office number is: 781-274-7723.
Home Schooling
Parents may also choose to educate their children at home. For a child of compulsory school age, the home schooling program must be approved in advance by the superintendent or school committee of the home district. For further information on this option, contact the school superintendent's office.
Please contact the School Liaison Officer, 781-225-2765, or DSN 312-845-2765 for more information.
Private School
There are numerous private schools in the Boston area, depending on your educational need, where you want to live, and how much you would like to pay. You should begin an admissions packet to most of these schools a year in advance as they are highly competitive and, as a result, only about half of the applicants are accepted. In some schools the number accepted is as low as one in eight applicants. Check the Massachusetts Department of Education web site for more information.
Adult Education
The Greater Boston area has many colleges and universities: Boston College, Harvard University, MIT, Emerson College, Berklee School of Music, and Boston University just to name a few.
The Education Center at Hanscom is a contracted one-stop location for all of your education and training needs. Currently there are two universities offering courses at the Education Center: Boston University and Park University. Counselors are available to assist you with your education related needs, including help to choose a program, review of your prior credits, and much more. Information is also available on Tuition Assistance, Distance Learning, The Defense Systems Management College Eastern Region, CLEP Testing, VA benefits, and CCAF information through the Education Center.