Schools & Education
---
School Liaison Office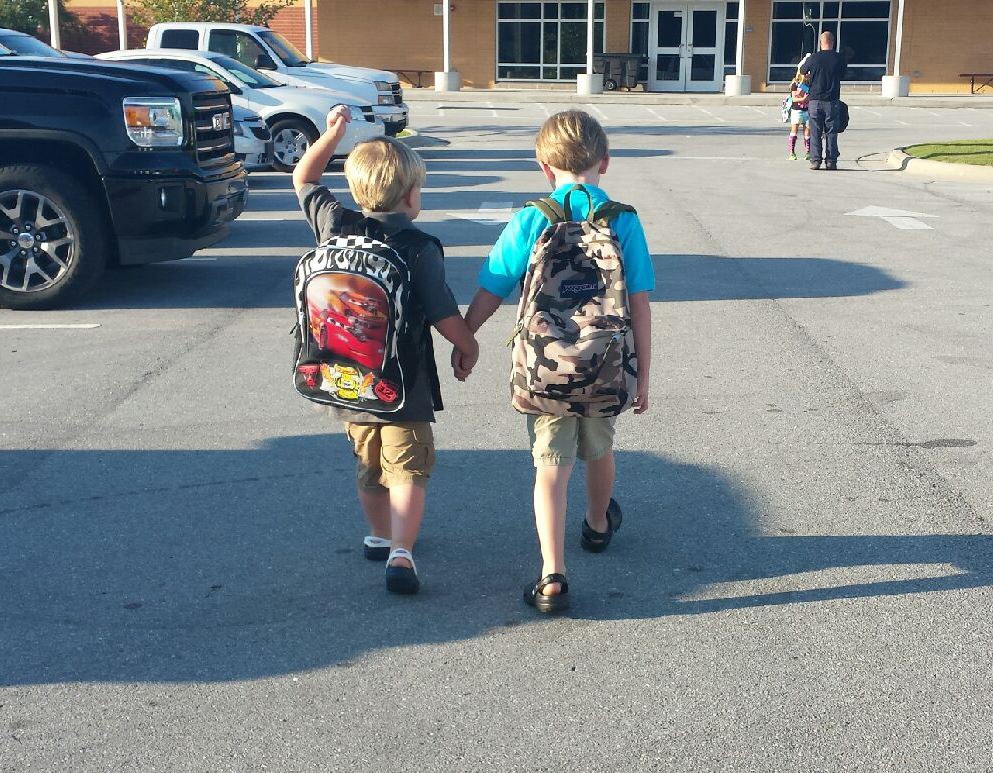 Airman and Family Readiness Center
Building 677, Room 3
Maxwell AFB, AL 36112
Phone 334-953-9694
Phone (DSN) 312-493-9694
Fax 334-953-9696
Fax (DSN) 312-493-9695
Mon – Fri 7:30 a.m. – 4:30 p.m.
Sat and Sun – closed
Holidays - closed
*Department of Defense Domestic Elementary and Secondary Schools (DDESS) on Base
There is one DDESS Elementary School on Maxwell AFB. Students in grades 4 yr old preschool - 8th grade who reside in permanent housing on Maxwell-Gunter are entitled to attend the DOD Elementary School located on Maxwell AFB. The school year consists of 180 days of classroom instruction beginning mid-August and ending the first week in June. Standardized test scores for Maxwell Elementary School are available through the DoDEA Data Center.
*Entrance Requirements
DoDEA has changed its Early Child Hood Education programs entrance requirements for all DoD Schools for Calendar Year 2009-2010. Age requirement are:
Sure Start and Pre-Kindergarten Programs, a child must be 4 years of age by September 1.
Kindergarten Programs, a child must be 5 years of age by September 1.
First Grade, a child must be 6 years of age by September 1.
If you have any questions about exceptions, contact DoDEA.
*Local School Zones for Residents on Base
Students living on base in grades 9-12 are zoned in the Montgomery County Public School System. Students at Maxwell are zoned for Carver Senior High School and Woodlawn Middle School. Bus service is provided. Students living on Gunter are zoned for Lee High School. Each is approximately 5 miles from Gunter and bus service is provided.
Please see the information provided for each school in the Montgomery County area on the Montgomery County Schools website.
*Local Community Public Schools
There are 84 public schools in a 25 mile radius of Montgomery, Prattville, Millbrook, and Wetumpka educate children in grades kindergarten through 12. There are three county public school systems serving this area: Montgomery County School System; Autauga County School System; and Elmore County Schools. Transportation is provided to students enrolled in the public schools. All County public schools are accredited by the State of Alabama and the Southern Association of Colleges and Schools. A standard academic curriculum is available to students in all grades, and vocational centers serve those who are technically oriented. Innovative and challenging programs for the intellectually gifted and academically talented begin at the elementary school level and extend into high school where there are many advanced offerings. In addition, special schools serve blind, partially sighted, deaf, or partially deaf students. Speech therapy is available in all elementary schools, and homebound services exist for youngsters who are unable to attend classes. Special services are also available for students classified as educable mentally retarded, trainable mentally retarded, learning disabled and emotionally conflicted.
The following websites will give you information on schools in each of the county school systems such as bus routes, meals, before and after school programs, sports, exceptional children programs, enrollment size, student/teacher ratio, grading system etc.:
Montgomery County Schools
Autauga County Schools
Elmore County Schools
*Private Schools
There are also a number of private schools, many with religious orientations, located in the Montgomery and surrounding areas. The area's independent and parochial schools are accredited by the Southern Association of Colleges and Schools or by the Alabama Independent School Association.
*Home Schooling
For information on Home Schooling in Alabama, contact the State Department of Education, School Safety, Discipline, and Attendance Division, P.O. Box 302101, Montgomery, AL 36130-2101, Phone 334-242-8165, Fax 334-353-5962.
*Adult Education
Maxwell and Gunter both have a Base Education Center with professional guidance counselors available for both active duty and dependents on an appointment basis. The Base Education Center is the focal point for all education programs at Maxwell and Gunter. Available degree programs range from Associate through Doctorate. Professional guidance counselors are available for both active duty and dependents on an appointment basis. Complete testing facilities are available, to include CLEP, DANTES, SAT/ACT, and other specialized tests. Information pertaining to financial aid is available to all personnel, and tuition assistance is authorized for active duty personnel paying 75%. DISCOVER, a computerized career-planning program is available at Maxwell only. Counselors can also discuss commissioning opportunities, Operation Bootstrap, Educational Deferment, Community College of the Air Force (CCAF), PME enrollment, career planning, interest inventories, and educational opportunities at local and distant schools.
There are six colleges and universities in Montgomery with many academic programs available. Please see the Maxwell Home page for URLs for the universities.