Registration
---
Information and Referral Program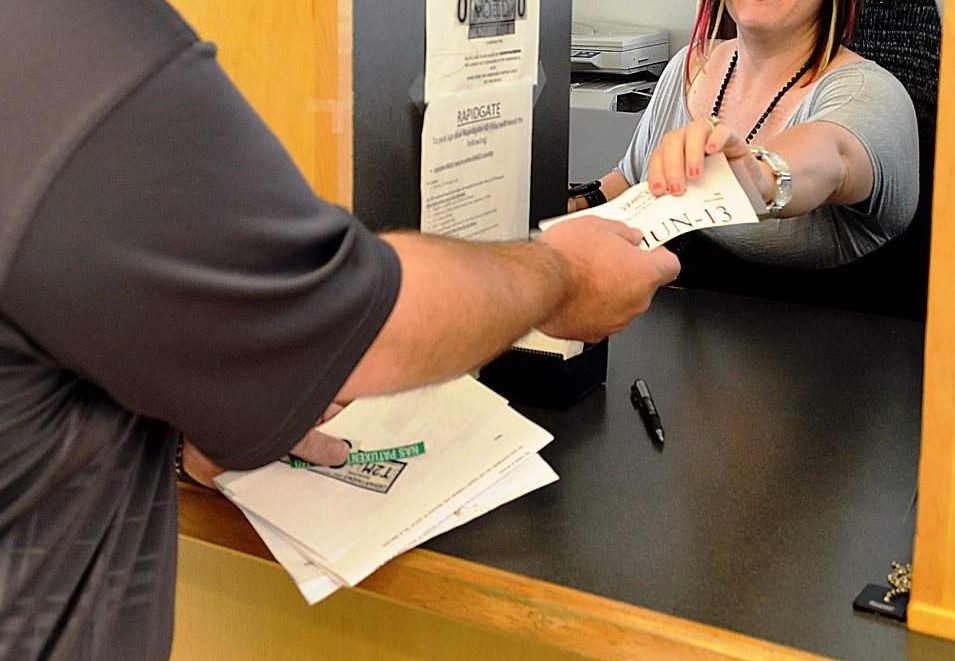 55 South Mitchell Street
42 FSS/FSFR/BOS
Maxwell AFB, AL 36112
Phone 334-953-2353
Phone (DSN) 312-493-2353
Fax 334-953-4998
Fax (DSN) 312-493-4998
Mon – Fri 7:30 a.m. – 4:30 p.m.
Sat and Sun – closed
Holidays - closed
*Registration & Licensing Requirements
Alabama State law requires you to have sufficient liability insurance and a valid driver's license in order to operate a vehicle. The term "vehicle" generally includes automobiles, motorcycles, vans, trailers and boats regularly parked or garaged overnight. Further, your vehicle must be properly registered. Even though you are in the Military, you may be required to register your vehicle in-state and obtain an in-state license within a few months of moving. Access complete information on insurance, driver's licensing, and where and how to register your vehicle by visiting the State Department of Motor Vehicles website.
*State Laws
You and your passengers must always wear seatbelts while driving, you will be ticketed and issued heavy fines if seatbelts are not secured. State law requires that all children under 6 years of age be properly restrained in child seats. Some states also require younger, smaller children to sit in the back seat.
Motorcycles and their operators are subject to special laws. If you own and operate a motorcycle, you must comply with those laws. Visit the State Department of Motor Vehicles website for more information.
Many States and local jurisdictions have strict laws about the use of cell phones and other digital devices while driving. Research these laws on the State Department of Motor Vehicles website. Tickets will be issued and fines assessed for violating these laws. Play it safe and always use a "hands free" device if you must use a cell phone or other PDA while driving. Hands-free devices must be used while operating a motor vehicle on ALL military installations worldwide.
*Vehicle Registration
There is no need to re-register active duty member-owned vehicles bearing current tags of member's state of domicile. However, vehicles registered in name of dependents must be registered in Alabama within 30 days. Pre-1975 models require bills of sale or other evidence of ownership; 1975 and later models require certificates of title. When registering vehicles, you must bring the vehicle with you (they verify the serial number) and you must bring your title. If there is a lien, bring a photocopy of title with lien holders address and the loan number along with current registration. Active duty members are exempt from ad valorem taxes on vehicles.
*Base Regulations and Registration
The Chairman, Joint Chiefs of Staff Directives mandates 100% identification checks on all vehicle operators entering military installations. Maxwell AFB and Gunter Annex no longer require base decals.
Vehicle owners may remove the decal from windshields if they wish or keep them on the windshields since entry at each base is determined by installation commanders. Visitors to Maxwell-Gunter without government IDs will still be required to obtain an Air Force Form 75 (Visitor Pass) from the Pass and Registration Office located at 10 North Pine Street at the Bell Street Gate. A valid driver's license, car registration and proof of insurance are required to receive a Visitor's Pass.
*Vehicle Insurance
In Alabama all vehicles registered or operated in the state are required to be covered by a liability insurance policy. The insurance must provide a minimum of $20,000 for injury liability for one person in an accident, $40,000 for all injuries in an accident, and $10,000 for property damage in an accident. The policy must be issued by an insurance company qualified to issue motor vehicle liability insurance in Alabama. Motorists are required to carry proof of liability insurance coverage in the vehicle.
*Accidents
If you have a vehicle accident, notify the Security Police Desk Sgt - Maxwell 334-953-7222; Gunter 334-416-4250.
*Obtaining a Driver's License
Access complete information on obtaining an Alabama driver's license, by visiting the State Department of Motor Vehicles website.