Schools & Education
---
School Liaison Officer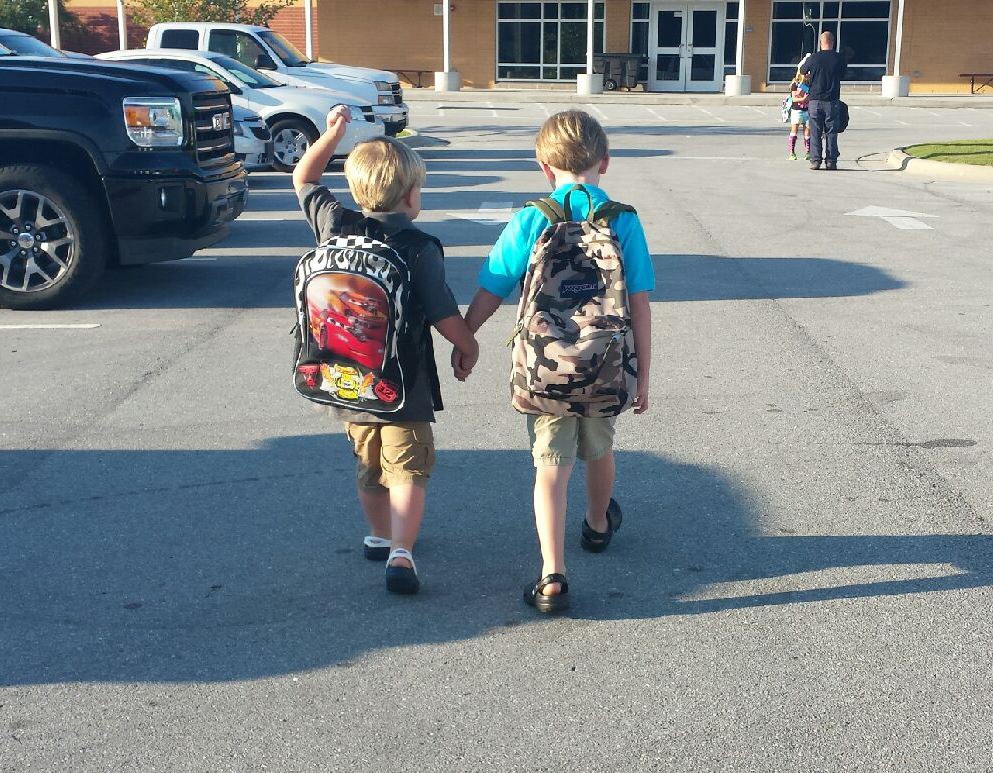 749 West New Mexico Avenue
Bldg 788
Holloman AFB, NM 88330
Phone 575-572-7754
Phone (DSN) 312-572-7754
Fax 575-572-7757
Fax (DSN) 312-572-7757
Mon – Fri 7:30 a.m. - 4:30 p.m.
Sat – closed
Sun – closed
Holidays – closed
Education
Education Options
The Holloman AFB and Alamogordo communities provide a full range of educational opportunities for both children and adults. The Alamogordo Public School District includes Holloman AFB. The school system will inform you which school your child will attend based on your address. The Alamogordo Public School System will allow students living off-base to attend on-base schools on a case-by-case basis. Parents interested in providing home schooling are required to apply through the Alamogordo Public Schools Superintendent's office at 1211 Hawaii Avenue, Alamogordo, NM 88310, 575-439-3270. The Alamogordo Public School System was rated the 2nd best in the state of New Mexico.
For information regarding athletic programs, contact Director of Athletics at 575-439-3300, ext. 164 or 165.
A few private schools are available locally. Father James B. Hay Catholic School has been in operation since 1955. It is located at 708 Hawaii Avenue and phone number is 575-437-0945. Legacy Christina Academy is another option. It is located at 1206 Greenwood Lane: phone number is 575-434-0352. In addition Imago Dei Academy School is available for K-4 through 10th grade. It is located at 1100 Michigan Avenue. The phone number is 575-434-3903. Holloman AFB has primary, intermediate and middle schools all of which belong to the Alamogordo Public School System. Grades 9-12 are bussed to Alamogordo High School. Alamogordo has eleven elementary schools, two middle schools, a high school and an alternative high school.
Home Schooling
Home Schooling programs are available in the area. For more information check out ourwebsite or contact the School Liaison Officer at 575-572-7754.
School Liaison Officer
The Holloman AFB School Liaison Officer is available to assist military families with issues or questions concerning public, private or home schooling in the local area. If you are inbound to Holloman, you are especially encouraged to ask questions specific to your children. Contact the School Liaison Officer at 749 West New Mexico Avenue, Bldg 788, 575-572-7754 or DSN 312-572-7754.
Adult Education
Adult education including GED and ESL (English as a second language) is available both in the local community and on base.
Alamogordo is home to a two-year branch of New Mexico State University. College programs through the Masters level are available on Holloman. The focal point for these programs is the Education Office.
Local School Districts

| District | Total Students | Student/Teacher Ratio | Average Class Size for Grade | % to 4-year College | % to 2-year College |
| --- | --- | --- | --- | --- | --- |
| Alamogordo | 7837 | 18:1 | 1:30 students | 60% | 30% |
| Cloudcroft | 599 | 15:1 | 1:13 students | 70% | 14% |
| Tularosa | 1187 | 14:1 | 1:19 students | 45% | 35% |
Entrance Requirements
Kindergarten students must be 5 years of age prior to 12:01 am, September 1 of the current school year. Kindergarten attendance is mandatory. If a student is not of chronological age to enter kindergarten according to the state's guidelines, but has successfully completed one semester in kindergarten in another accredited school, he/she is qualified to be enrolled in kindergarten. Official documentation must be furnished by the parent to the local school officials showing the student's attendance and academic progress in the former school. First grade students must be 6 years of age prior to 12:01 am, September 1 of the current school year.
A verified immunization record must be presented at the time of registration. It is unlawful for any student to be enrolled in school in New Mexico unless he/she can provide proof of immunization. Immunizations required by the New Mexico Department of Public Health for school attendance are: Diphtheria/Tetanus (DPT) at 2,4, 5, and 12-15 months and at 4-6 years; Pertussis (DTaP) at 15 months and 4-6 years; Tetanus/Diphtheria (Td) 14-16 years; Polio (OPV) at 2, 4 and 6 months and at 4-6 years; Measles/Mumps/Rubella (MMR) at 12-15 months and at 4-6 years. Since immunization requirements change, your child may not have been given these immunizations exactly as listed. If you have any questions about your child's immunization record or requirements, please contact your clinic or physician. Hepatitis immunizations are currently being encouraged throughout New Mexico. Seventh graders will need to have completed the 3-dose series of Hepatitis B shots before entering school. If your child has not had chickenpox, these immunizations are recommended by the Otero County Health Department for school-age children. The Otero County Health Department can be contacted at 575-437-9340. Holloman's Immunization Clinic can be reached at 575-572-7188 or DSN 312-572-7188. For students coming from a foreign country, an IPPD (TB test) showing negative results must be submitted before a student can be registered.
Bring particular program information if the child was enrolled in: Special Education Programs receiving speech or hearing services; learning disability, resource room service; gifted program services; Chapter I Reading Programs for reading remediation; or Voluntary Compliance Programs for English Language Acquisition.
Students transferring from overseas location should bring program information from the previous school to expedite placement. Be sure and have the address of the overseas school available.
Hand-carried school records and standardized test scores are helpful but the Alamogordo School district usually contacts the previous school for official records.
Medical/Religious Exemption
Parents who claim a medical or a religious exemption regarding immunizations for their child must bring verification of exemption with them at the time of registration. This exemption must be renewed each year prior to enrollment.
School Calendar
Important dates for the Alamogordo Public Schools Calendar for the upcoming 2009 - 2010 School Year are as follows:
First Day of School: 18 August 2015
Fall Break & Thanksgiving Holiday: 23-27 November 2015
Winter Holiday: 21 December 2015 - 5 January 2016
Spring Break: 4-8 April 2016
Last Day of School: 27 May 2016
Graduation: 27 May 2016