Check In \ Processing
---
Visitor Reception Center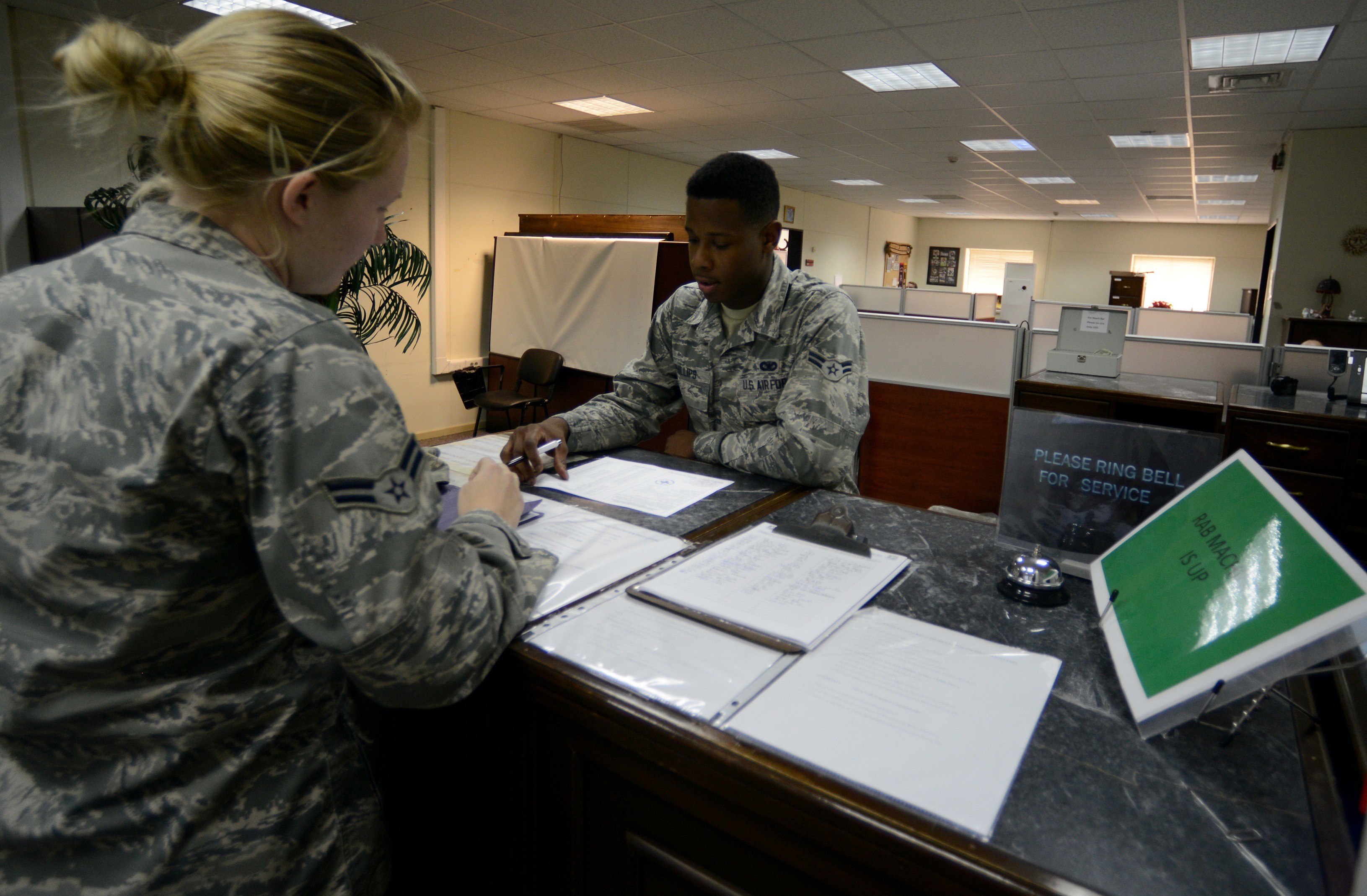 Main Gate
Bldg 1
Holloman AFB, NM 88330
Phone 575-572-5951 / 575-572-2521
Phone (DSN) 312-572-5951
Fax 575-572-2521
Fax (DSN) 312-572-2521
Mon - Fri 6:00 a.m -10:00 p.m.
Inprocessing Procedures
All newcomers will inprocess at Customer Services in the Military Personnel Flight, Bldg 222, Room 107. A mandatory appointment will be given to all airmen - Holloman Inprocessing Program (HIP). In addition, medical, dental and education records will be dropped off in a locked record box located in the lobby. Records are picked up daily by a representative from each agency. Also, to assist members with travel vouchers, a finance package will be provided. Bring completed forms to your HIP appointment.
Important Documents to Hand Carry
Important documents to hand carry include your orders, billeting confirmation number, sponsor's phone number, commander's phone number, birth certificates, marriage license, social security cards, car registration, pet health certificates and vaccination records, school records and immunizations records.
Sponsorship
If you have not heard from your sponsor, please contact the Holloman AFB Relocation Assistance Program at 575-572-7754 or DSN 312-572-7754.
Arrival and Check-in Requirements
A professional image is vital for success in our military life. As we are on duty 24/7/365, maintaining that image extends beyond the normal duty period. Periods of what Airmen may believe is off duty time are in reality a regular military pass period which allows us time off to recuperate from the stresses of a military career. Therefore, this memo outlines standards Holloman military members must maintain while on base and not in uniform but performing official duties.
While in civilian clothes and seeking official military customer service (e.g. Finance, MPF, Hospital, etc.), all military personnel will wear appropriate attire. Military agencies will deny service to Holloman members if they are not in compliance with this standard:
Members will not attach, affix or display objects, articles, jewelry or ornamentations to or through the ear, nose, tongue or any exposed body part to include being visible through clothing.
Males must be clean shaven and have clothing that is not in a state of disrepair or which presents vulgar statements, offensive language or similar pictures. Tee-shirts that do not cover the underarms (i.e. tank tops or cut tee-shirts) are unacceptable.
Females are required to cover their midriff, are allowed conservative earlobe piercing (but should not be extreme or excessive) must wear undergarments, and meet the criteria in paragraph "a" above.
Airmen must also maintain a professional appearance while performing PT. All personnel performing PT during a squadron approved-time period must meet the following minimum dress and appearance standards:
Shirts, shorts and sweat pants must be of a similar design to the Air Force issued PT gear.
Shirts and shorts must not contain offensive language, pictures, or be in a state of disrepair.
The wearing of undergarments is mandatory.
Squadron leadership has the authority to determine compliance with these standards.
What to do if you Get Married Enroute
If you get married before you PCS, you must inform your commander and follow the procedures exactly as you are given them. The military will not pay for travel and housing of your spouse if you do not follow proper procedures.