Childcare
---
Child Development Center (CDC)
The Monterey Road Child Development Center is located on Monterey Road at the Ord Military Community. The Monterey Road CDC programs include: full day care, part-day care, infant and pre-school programming.
We have an Infant Toddler staff that participates in the nationally acclaimed Program for Infant Toddler Caregivers sponsored by the California Department of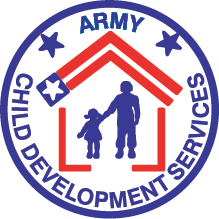 Education. Our excellent Preschool Staff participates in the Heads up for Reading training, sponsored in part by the California Association for the Education of Young Children. Our children, thus, get a head start in what they need to succeed in Kindergarten. Our teacher-child ratio is one to ten. The Monterey Road CYS has an acclaimed culinary academy graduate with staff, to prepare children's meals, breakfast, lunch and snacks.
Eligibility
Children must be members of active duty, retired military, DoD civilian, military reserve component service families on continuous active duty or active duty for training, or California State University Monterey Bay (CSUMB) staff. Ages accepted are 6 weeks old through 5 years old.
Registration
A valid ID card must accompany the immunization record to register a child. The registration fee is $15.
For more information on any CDC program, please give us a call at 831-583-1050.
Programs Offered -- Several options are offered for day care, including:
Full day - Program offered Monday through Friday, 6:30 a.m. to 6:00 p.m.
Part-day - Program offered 8:30 a.m. to 11:30 a.m. Preschool programs for children ages three to five years old. Families have the option of enrolling two, three, or five days a week.
Hourly care - Program offered 7:30 a.m. - 4:30 p.m. Care provided for children six weeks to five years old. Reservations may be placed up to 30 days in advance of service.
Costs
Fees for all child care programs are based on a sliding scale and figured by total family income.
Family Child Care (FCC)
The Family Child Care, commonly referred to as FCC, is a program offering a home-based alternative to Child Development Services center-based programs. All persons who provide childcare in government quarters (over 10 child hours per week) are required to be certified through this program.
The FCC staff maintains a registry of homes to provide assistance to parents desiring FCC services for children, 4 weeks through 12 years of age.
FCC offices are located in Bldg. 4251 and can be reached at 831-242-7197. The FCC office is open Monday through Friday, 8:00 a.m. until 5:00 p.m.