Base Housing
---
Ask your Command or local housing office to learn more about PCSing.com that is currently available for most military installations. This site allows military members and families to: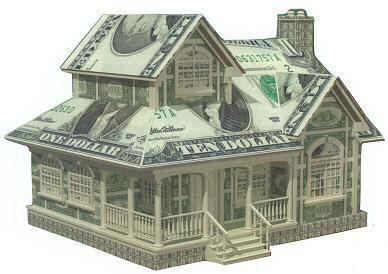 Search listings and pictures of available rentals near military installations
Articles to understand all the ins and out of PCSing to a new location
Find out about shared rentals
List and advertise their own properties for rent or to other military families PCSing
List their homes For Sale By Owner (FSBO) to other military members PCSing
How to Contact the military installation housing office they are PCSing to.
For Local Certified Military Relocator agents to help in your PCSing needs
Government Housing
Everyone coming to the Presidio with families should be aware that the wait for military family housing can be as long as 90 days during peak moving times, and that civilian housing in the Monterey environs is expensive and scarce. The best decision is to postpone moving families to this area until housing for them has been secured.
Currently there are just over 2,000 military family housing units, of which over 700 were built after 2003. There are many floor plans and styles of homes available to meet the needs of every family. This allows for every military family in the area to have a home within The Parks at Monterey Bay housing area. There are many factors which effect how a home is assigned. Bedroom size of homes is determined by the number, age, and gender of children. Housing area is determined by the service member's current rank, as housing areas are designated by rank bands throughout the project. For more information regarding availability, housing areas and homes, please visit The Parks at Monterey Bay website.
Residential Communities Initiative
The Residential Communities Initiative (RCI) began at all of the Presidio housing areas and those at the Naval Postgraduate School. Under this process, which is phased in over several years, all of the current houses at Ord Military Community and La Mesa Family Housing will be demolished and replaced with brand new "privatized" houses. The result will be fabulous, but, in the mean time, there will be some disruption in family housing. Check the Presidio website in the detail below, where there is an icon for RCI to find out more as this process unfolds. The bulldozers have started razing the first of the old houses.
All service members who opt for "on Post" housing are required to sign a "month-to- month" lease with Pinnacle Management, the RCI project contractor, authorizing their BAH to flow to Pinnacle.
Monterey Bay Military Housing (MBMH ) (Housing Welcome Center), 1301 Leahy Road, La Mesa Village, Monterey, CA.
All family housing business pertaining to inprocessing, assignments, terminations and inspections will be processed at the MBMH Welcome Center in Monterey. Personnel assigned to the Presidio of Monterey with duty as students at the Defense Language School will probably be assigned housing on the Ord Military Community (formerly Fort Ord), about 8 miles from the school. To sign in and put your names on the housing list, you go to the MBMH office mentioned above.
To get there: Take Highway 1 South to the Monterey exit, Fremont Blvd. Turn left on Aguajito Road at the traffic light. Proceed through the next light and go past the County Court House sign to Farragut Road. Turn right on Farragut Road and follow the street to the end of the road. Turn left on Leahy Street and continue to the next stop sign. Proceed through the intersection (the La Mesa Minimart will be on the right) and continue straight over the hill. After the hill crest, there will be a parking lot. The La Mesa Housing Office is a single, white building to the left of the parking lot. (When facing the building, the La Mesa Elementary School and tennis courts will be behind you).
Application -- Report to the Housing Office with the following documents:
DA FORM 31 Request and Authority for Leave
DA FORM 137 Installation Clearance Record (to establish date departed last duty station)
PCS Orders and verification of dependants
DD Form 93 Emergency Data Card
DD Form 1746 Application for Housing
Single Service Member Housing
The housing of single service members is controlled by each Service unit. There are currently barracks located on the Presidio of Monterey. However if the unit allows the service member to live off-post, The Parks at Monterey Bay does have homes for single service members. Please visit The Parks at Monterey Bay website for more information about single service member requirements.
Key and Essential Personnel
If the service member is believed to be Key and Essential Personnel at the Presidio of Monterey or the Naval Postgraduate School, please contact the Housing Services Office as soon as orders are received. The Housing Services Office cab be reached at 831-242-7979 or DSN 312-768-7979.
Exceptional Family Member Housing
If your family is a part of the Exceptional Family Member Program, please contact the Housing Services Office prior to arrival. This will ensure the needs of your family are properly addressed. The Housing Services Office can be reached at 831-242-7979 or DSN 312-768-7979.
Non-government Housing

The cost of living in the Monterey Peninsula is high, and housing is among the most expensive in the country. Affordable off-post housing is limited. Rental properties in the Monterey Peninsula area range from $1,000 to $1,500 for an unfurnished one-bedroom apartment, to $2,500 to $3,000 for a house. Most landlords do not accept pets, and those that do normally charge between $200 and $300 per pet, in additional deposits, plus a monthly charge. Generally, expect to pay the first and last month's rent up front; or a deposit plus the rent.
The Housing Services Office is your contact for any problems you may encounter, such as discrimination complaints, tenant/landlord disputes, or any questions or problems about off-post housing. The Housing Services Office may also provide information regarding the communities in which a rental is located. If you will be living off-post in a rental property, you should purchase a renter's or tenant's insurance policy. Your landlord's insurance does not protect your belongings, only the structure/dwelling. A typical policy costs about $150 per year, and may be required by your lease agreement.
The Housing Service Office is located on Ord Military Community (the former Fort Ord) at Bldg. 4250 General Jim Boulevard. For more information regarding the services provided by the Housing Services Office please call 831-242-7979 or DSN 312-768-7979.