Schools & Education
---
?School Liaison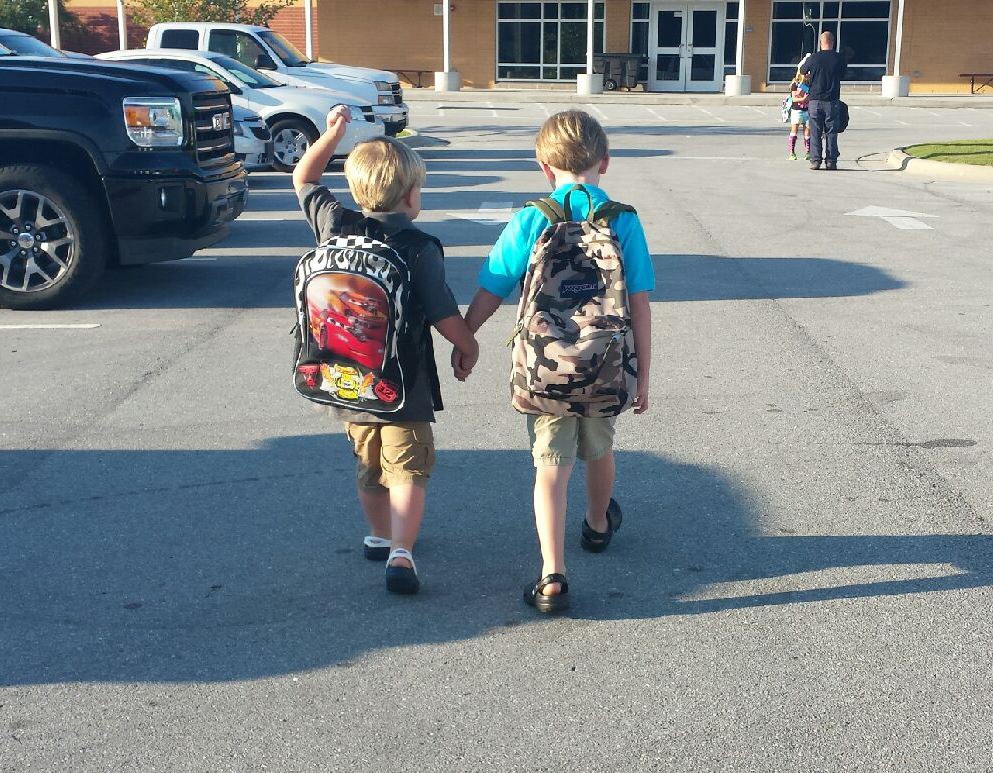 404 W. Martin Street
Building 1650
375 MSG/SLO
Scott AFB, IL 62225
Phone 618-256-9595 / 618-256-8668
Phone (DSN) 312-576-9595
Fax 618-256-6766
Fax (DSN) 312-576-6766
Mon - Fri - 7:00 a.m. - 4:00 p.m.
Sat, Sun and Federal Holidays - Closed
Public School

Registration Requirements

Illinois law mandates that all pupils entering Early Childhood Programs, kindergarten, first grade, fifth grade, ninth grade, and all pupils new to the district have a physical examination. Examinations made any time within one year before entrance will comply with the law for school attendance.
At the time of registration, each new family will be asked to provide a Certified Birth Certificate for each child they are registering, up to date immunization record, physical from the state of Illinois, and Proof of Residency. Proof of residency in a district may include:
Current tax receipt
Rent receipt
Receipt of utilities
Evidence to indicate that the student is in continuing residence with a parent or legally designated guardian, (i.e., court order, welfare document).
Letter from the landlord stating the person indicted is in residence now.
Current voter registration

School Assignments

Scott AFB offers a wide range of education for all ages. If you live on base, your children will attend schools in Mascoutah Community Unit School District 19. The elementary school located adjacent to the base is within the Mascoutah School District. Middle school and high school students living in base housing are bussed to Mascoutah Middle and High School.
Kindergarten is a full day. A child must be 5 years of age before September 1 to enroll in kindergarten. Most private schools follow this Illinois State law also.
Students in Grades 1-5 residing in all base housing areas attend Scott Elementary School. Grades 6-8 students attend Mascoutah Middle School. Students in grades 9-12 attend Mascoutah High School.
Parents dropping off students at either Scott Elementary or the Youth Center will be required to obtain a pass to utilize the Scott School Gate. Passes will be issued by Scott Elementary and the Scott Youth Center. The Scott School Gate is only authorized for parents dropping off students at Scott Elementary or the Youth Center. Violators will be turned around. Gate hours of operation are 0645-0830, 1030-1100, 1215-1245, and 1430-1600 on Monday, Thursday, and Friday, with the afternoon extended to 1430-1630 on Tuesday and Wednesday. Families with questions should contact the Youth Center at 618-744-9862, Scott Elementary School at 618-746-4738, or the 375th Security Forces Squadron at 618-256-6000.

Enrollment Requirements

The following information is needed for enrollment:
Certified Birth Certificate
Proof of Residency
up to date immunization record
must have completed a physical in the state of Illinois.
If the student is coming from another Illinois school, a Student Transfer Form is required form the last school attended.

Home Schooling

Many Scott AFB families choose to home school their children for a variety of reasons. There are many home schooling groups around Scott Air Force Base. Few are secular in nature. Illinois is one of the least restrictive states when it comes to laws for home schooling families. The State of Illinois simply requires home schooling families to register with the Regional Office of Education. There is a group of home schooling families on base that meet on a regular basis. This allows them to share resources and skills, take group field trips and fellowship in a variety of social activities. Contact information for the home schooling group can be obtained from the Scott AFB School Liaison Officer.

Adult Education

The Education office provides on-base support to the following post-secondary institutions: Southwestern Illinois College, McKendree College, Park College, Southern Illinois University at Carbondale and Webster University.
Scholarships and loans can be obtained through many sources at different times of the year. Air Force Aid and the Education Center should be called for more information. The Airman and Family Readiness Center also offers computer software called the Scholarship Network which will help you find financial resources for college students.