Base Housing
---
404 W. Martin Street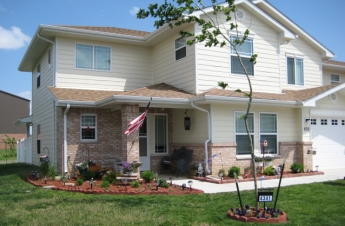 Scott AFB, IL 62225-5359
Phone 618-256-8668
Phone (DSN) 312-576-8668
Fax 618-256-6766
Fax (DSN) 312-576-6766
Ask your Command or local housing office to learn more about PCSing.com that is currently available for most military installations. This site allows military members and families to:
Search listings and pictures of available rentals near military installations
Articles to understand all the ins and out of PCSing to a new location
Find out about shared rentals
List and advertise their own properties for rent or to other military families PCSing
List their homes For Sale By Owner (FSBO) to other military members PCSing
How to Contact the military installation housing office they are PCSing to.
For Local Certified Military Relocator agents to help in your PCSing needs
About Base Housing
* Your housing office can help you obtain information about the housing options and support services available to you at all Air Force bases.
You can also contact a local Certified Military Relocator Agent who could also assist you in all you off base housing needs.
Be aware there may be a long waiting time for housing. The Scott Air Force Base housing office will keep your name on the waiting list and contact you when your permanent housing is available. Make sure to reserve temporary lodging for you and your family prior to PCSing to Scott Air Force Base. Once you arrive and sign in to Scott Air Force Base, You could receive 10 days of permissive TDY to look at your housing options and make a decision.