Schools & Education
---
Education
Introduction
There are no DoD Schools in the San Diego Area. In all, San Diego County has 42 independent school districts, according to the San Diego County Office of Education.
For more information on accreditation visit the website location in the contact section.
The San Diego Unified School District (SDUSD) is the eighth largest U.S. urban district and California's second largest school district, educating 132,000 pre-school through 12th grade students.
The district's student population is extremely diverse, representing more than 15 ethnic groups with more than 60 languages and dialects spoken at home.
The school your child attends is determined by where you live. If you will live in the city of San Diego, visit the San Diego Unified School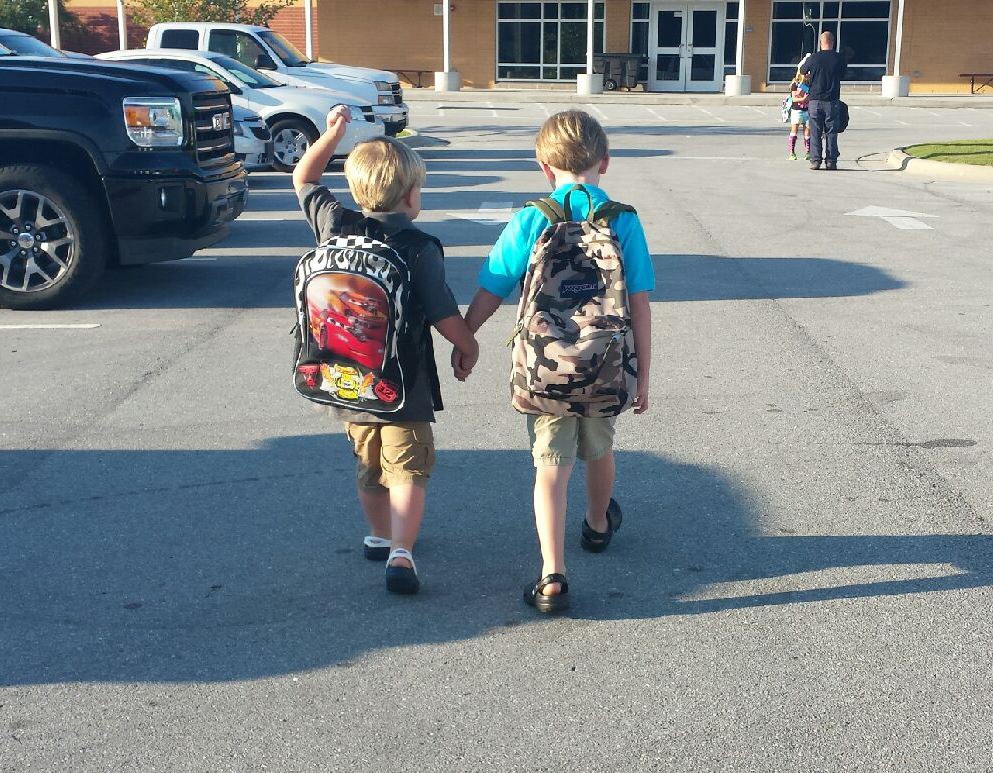 District school finder web site. If you choose to live outside the city of San Diego, contact the San Diego County Office of Education. A huge range of private schools and alternative options exist. For more information, visit Great Schools.
Calendar Year
Calendar years for most schools, including all high schools, vary, but most start in early September and end about the middle of June. There are 176 schools operating on year-round schedules. These schools also begin their year in September, but stagger the 180 days of instruction over the entire year, rather than nine months. Most students receive a minimum of three vacation periods during the year.
Transportation/Bus Service
Each district determines what, if any, bus transportation it provides to students in its boundaries. Students and their families are responsible for transportation if attending a school other than their assigned school. In some areas, fees for bus service may apply.
Meals
Meals are served to students through the federally-funded USDA National School Lunch Program and School Breakfast Program. Food is also served during the summer through the Summer Food Service Program. Children from families whose income satisfies specific criteria may be eligible for free or reduced-price meals. To apply, contact your child's school to request a confidential Certification Application.
All students are also encouraged to take advantage of the Kid's Choice Café program, which provides healthy, nutritious meals developed by registered dietitians.
For more information contact Food Services at 858-627-7303.
Before and After School
Most San Diego area schools offer a Before and After School Program for children. PrimeTime Extended Day Program provides academic support and enrichment activities before and/or after school for students at the middle and elementary level at 132 school sites. These services are available at no cost to participating families through the After School Education and Safety state grant funds. Please contact the San Diego Unified School District ExtendedLearning Opportunities Department Instructional Media Center at 858-627-7562. However, if you choose to live outside of the San Diego Unified School District there may be a fee for these services. For more information contact the San Diego County of Education, at 858-292-3500.
The NRSW Child & Youth Programs operates eight housing area recreation centers and offers a wide variety of recreation programs for children ages three to seventeen. Some of these programs include open recreation, field trips, teen programs, and special events, as well as the programs listed below. For additional information on any of these programs or services, contact your local Housing Area Recreation Center or call the Murphy Canyon Youth Center at 858-268-2828.
Before and After School Program -- This program is designed to meet the needs of school-aged youth (five to twelve years) in the hours before and after school. Organized and supervised activities are conducted at specific times before and after regular school hours.
Day Camp / Intercession -- This program is offered for youth between the ages of five and twelve and is conducted during school holidays and summer vacation/intercession periods. Day camp activities include arts and crafts, sports, games, swimming, field trips, outdoor recreation, cultural programs and special events.
Tiny Tot Program -- Tiny Tot classes are offered to children ages three to five years old. This part-time program provides an open environment where your child can participate in arts and crafts, music and rhythm, story time, social games, movement and much more.
Sports Program
Each school district in the County of San Diego has its own specialized sports program. Contact the San Diego County of Education at 858-292-3500 for more information. Don't forget to check out MWR Youth Programs as well, for additional sport programs. Visit thehttp://navylifesw.com/sandiego/families/cyp/ for more information.
Special Needs/Exceptional Children Programs
The California Education Code is compliant with the federal code that provides for the least restrictive environment for any children with special needs. The goal is always to keep students with special needs in regular classrooms. When appropriate, students may need to supplement their studies with the assistance of a resource specialist, speech pathologist or speech therapist that can work in or outside the classroom with them. Children with severe learning disabilities may be placed in separate classrooms that can better accommodate their individual learning needs. Each school district in San Diego County has a school psychologist who conducts an individual assessment of students to determine eligibility for a special needs program. That psychologist works in conjunction with an Individualized Education Program (IEP) team that is composed of both education professionals, and parents to develop a custom plan, which is regularly reviewed and updated.
Local School and/or DoD Schools
There are no DoD Schools in the San Diego Area.
Grading System
To encourage the highest achievement of every student, each school district has similar content standards, which define the knowledge, concepts, and skills that students should acquire at each grade level. Each district's curriculum, student-level assessment, textbooks, instructional materials, and professional development activities are all aligned with the standards. This ensures, among other benefits, that the knowledge students acquire in the classroom is directly related to the statewide assessments they take each year. For more information on your particular district, contact the San Diego County Office of Education at 858-292-3500 or visit their http://www.sdcoe.net/Pages/Home.aspx.
Grading scales vary widely, check with the individual school districts for more specific information.
Achievement Test Scores
Students in the San Diego Unified School District take a variety of tests each school year. Some tests are required by the state and the district; others are required to sample student performance across the country. State-Mandated Tests show how students are doing in meeting academic standards.
For more information on the variety of achievement test, visit the San Diego Unified School District website.
School Accountability Report Card (SARC)
California state law requires every public school and school district to issue an annual School Accountability Report Card (SARC).
Most school districts in San Diego County have school accountability report cards posted on the web.
Enrollment
There are 118 elementary schools, 24 middle or junior high schools, 26 high schools, 14 atypical or alternative schools, and 44 charter schools. To view a list of schools, or for information about a specific school, visit the district's Schools & Facilities directory and click on the name of the school.
The district offers a variety of enrollment options to students and families. You must present the following documentation for your child when enrolling your child into school: 1) proof of age, 2) proof of residency and 3) immunization records.
NRSW School Liaison Officers
School Liaison Officers for Navy Region Southwest support military dependent children in grades K through 12.
Qualified professionals assist military families in achieving success during their transfer and transition into a new school. Advising students and parents, making referrals regarding all issues related to the students' academics and facilitating communication between the local school district educators and military families.
Contacts:
Navy Region Southwest School Liaison Officer, 619-532-1034
Murphy Canyon, Downtown, New Families for Metro San Diego, 858-349-7678
Coronado, South Bay, San Ysidro, 619-991-2509
Point Loma, Mission Bay, West of 5, 858-431-
Eastern San Diego County area School Liaison Officer, 619-247-9082
Or visit the San Diego MWR website
Public Schools
In San Diego County, there are three types of school districts: elementary, high school and unified. School district and city boundaries are not necessarily contiguous. Pupil/teacher ratios vary widely; check out Great Schools website for more information.
Unified school districts contain both elementary and secondary grades. All school districts offer basic education programs as well as special programs and services. Personal contact with an individual school district is the best way to learn about school calendars, facilities, curriculum, graduation requirements, extracurricular activities and other areas.
The San Diego Unified School District is the largest in the County, and the eighth largest urban school district in the nation. The district serves most of the metropolitan area within the San Diego city limits and provides a variety of educational programs and options for students in kindergarten through high school. It operates as a system of neighborhood schools, with all children eligible to attend the school serving their residential address, unless the school is severely overcrowded. In such instances, the district assigns new students to a school with adequate space and provides free transportation.|
Magnet Schools
Parents also have options to send their children to schools outside the neighborhood by enrolling eligible students in the district's magnet programs.
Magnet Programs are special learning opportunities for all students living in and around the San Diego Unified School District area. Magnet Programs attract students by offering unique opportunities for in-depth studies in specific areas of study while meeting rigorous California state curriculum standards. Magnet Programs also offer a variety of special features to students, which may include:
reduced student/teacher ratio
specialized teaching labs and studios
additional funds for special activities
21st century technology
field trips
extra classroom books and materials
Many magnet schools work closely with universities and businesses to provide exposure to higher education and career opportunities.
For general magnet questions and the application directions, call Enrollment Options at 619-725-5672.
School Choice Program
The School Choice Program also provides students with the opportunity to attend a school other than their neighborhood school. The program allows students to apply to any school within the San Diego Unified School District, with the exception of magnet schools. Choice enrollment is limited to schools that have space available for additional students. The School Choice Program does not provide transportation to student participants. Choice options may be limited.
The district also operates an extensive program for students with exceptional needs, including programs for academically gifted students and programs for students with special needs.
School Transfers
School districts generally set their own policies for intra-district transfers (from one school in the district to another) and inter-district transfers (to a school outside the district). Preferences are often given to children whose childcare provider is near a particular school, or whose parents work in the city where the school is located. Most school districts have an appeals process if your request is denied. Space limitations often make transfers difficult and each district's process has its own regulations, so be sure to check with your local district for specific requirements.
Charter Schools
Charter schools are public schools that may provide instruction in grades kindergarten through 12. Charter schools are usually created or organized by a group of parents, teachers and other educators, and community leaders or community-based organizations. The specific goals and operating procedures for a charter school are detailed in the agreement (or "charter") between the board and the organizers.
Key objectives are to:
Provide choices for parents and students within the public school system for innovative, high-quality learning opportunities.
Stimulate competition in the educational market.
To meet these objectives, charter schools are granted increased autonomy in exchange for increased accountability for results. The school must meet all the student performance and operational goals listed in its charter, or the charter may be revoked.
Alternative Schools
These are generally schools whose educational philosophies are different from traditional programs. Typically, alternative schools have small classes, social and emotional development curriculum, and self-paced academic curriculum. This title is used officially as well as informally to describe a wide range of schools, so it's important to ask specific schools why they are classified as "alternative."
Home Schooling
Each state has different laws governing home schooling. Many communities have organizations that assist home schooling families with curriculum and opportunities to meet other home school students. To home school your child, you can register with the local school district or the San Diego County Office of Education. You'll be given a standard curriculum to follow and an assigned teacher who will monitor your child's progress. If you wish to home school independently, you must file a private school affidavit with the State of California and create your own curriculum, or purchase it from a private company.
Private School
San Diego County is home to more than 200 private primary and secondary schools. These alternatives to public schools offer families a learning atmosphere tailored to their own philosophies and their children's specific needs.
Accreditation by independent agencies is available to private schools. Schools volunteer to have their programs inspected and evaluated. Accreditation is not necessary in order to be considered a good school, but it indicates a school's desire to be accountable to its own expectations.
Private schools vary widely, from highly structured to self-directed learning environments, to college prep and curriculum strong in artistic expression. Most private schools are church affiliated; however, they often accept students of any religious background.
For information about scholarships, entrance requirements and waiting lists, parents should direct inquiries to the desired school.
Adult Education
Visit the Navy College Office and find out how to:
complete a high school diploma
work on a technical or occupational certificate
improve your academic skills in reading, math, and English
earn a college degree
Visit the Education-Training (College/Technical) section for more information.