Registration
---
CNRSW Fleet and Family Support Center - Naval Base San Diego - Information and Referral Services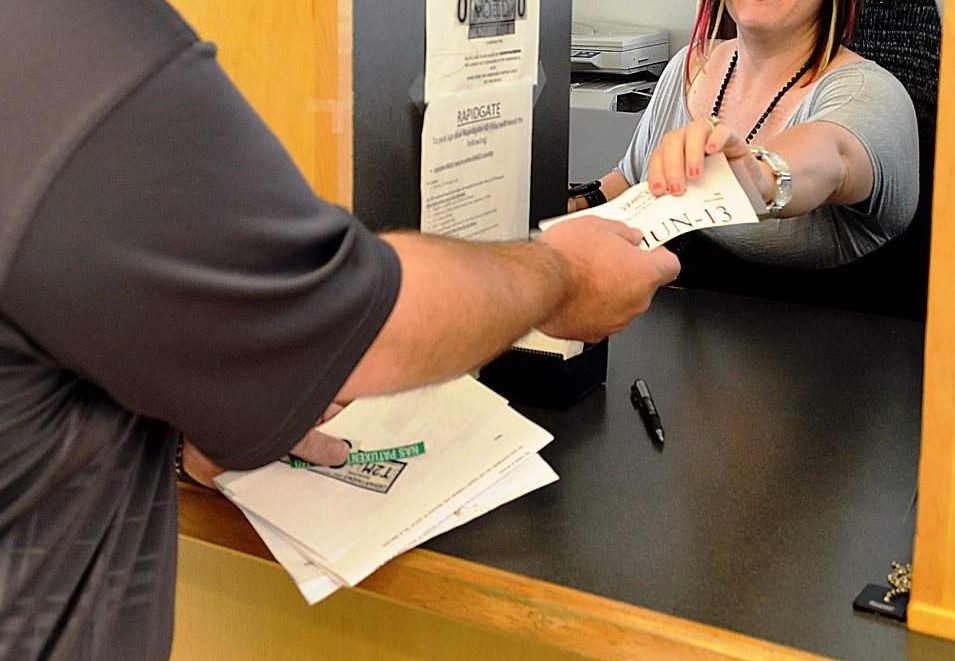 3005 Corbina Alley
Building 259
San Diego, CA 92136
Phone 619-556-7404
Phone (DSN) 312-526-7404
Fax 619-556-7435
Fax (DSN) 312-526-7435
Mon - Fri 7:30 a.m. - 4:30 p.m.
Sat - Sun - closed
Holidays - closed
Registering Vehicles on Base
A smog certificate and proof of car insurance is also required to register vehicles. This applies whether your vehicle is registered in California or out of state. You must register your vehicle with the base within 60 days of transfer. Exemptions:
Vehicles older than 1975
Hybrid Vehicles
Diesel Vehicles
Liability insurance is mandatory in California, and you must be insured for a minimum of $15,000 bodily injury (per person), $30,000 bodily injury (per accident), and $5,000 property damage (per accident).
Motorcycles
If you ride a motorcycle on a military installation, you must wear an ANSI-approved helmet with the chin strap firmly fastened, shoes or boots with leather sides and hard rubber or leather soles, full finger gloves, full-length trousers and a long-sleeve shirt or jacket. You must also have the headlight on while driving.
All motorcycle drivers must attend a motorcycle safety course. Rider must obtain a Motor Safety Card from the motorcycle safety course.
Cell Phones
Defense Department installations enforce cell phone restrictions for all drivers on military bases. The regulation states that anyone driving a motor vehicle on a DoD installation cannot use a cell phone unless the vehicle is safely parked or the driver is using a hands-free device.