Base History \ Arrival
---
BOOK YOUR LOCAL HOTELS The closest off-base hotels and motels are just east of the Base along I-5. There are more hotels about 5 miles northwest of the Base in downtown San Diego.
Naval Medical Center San Diego (NMCSD), also known as Bob Wilson Naval Hospital and informally referred to as "Balboa Hospital", is a technologically advanced Navy medical treatment facility. Located within the grounds of Balboa Park in San Diego, the hospital has played a role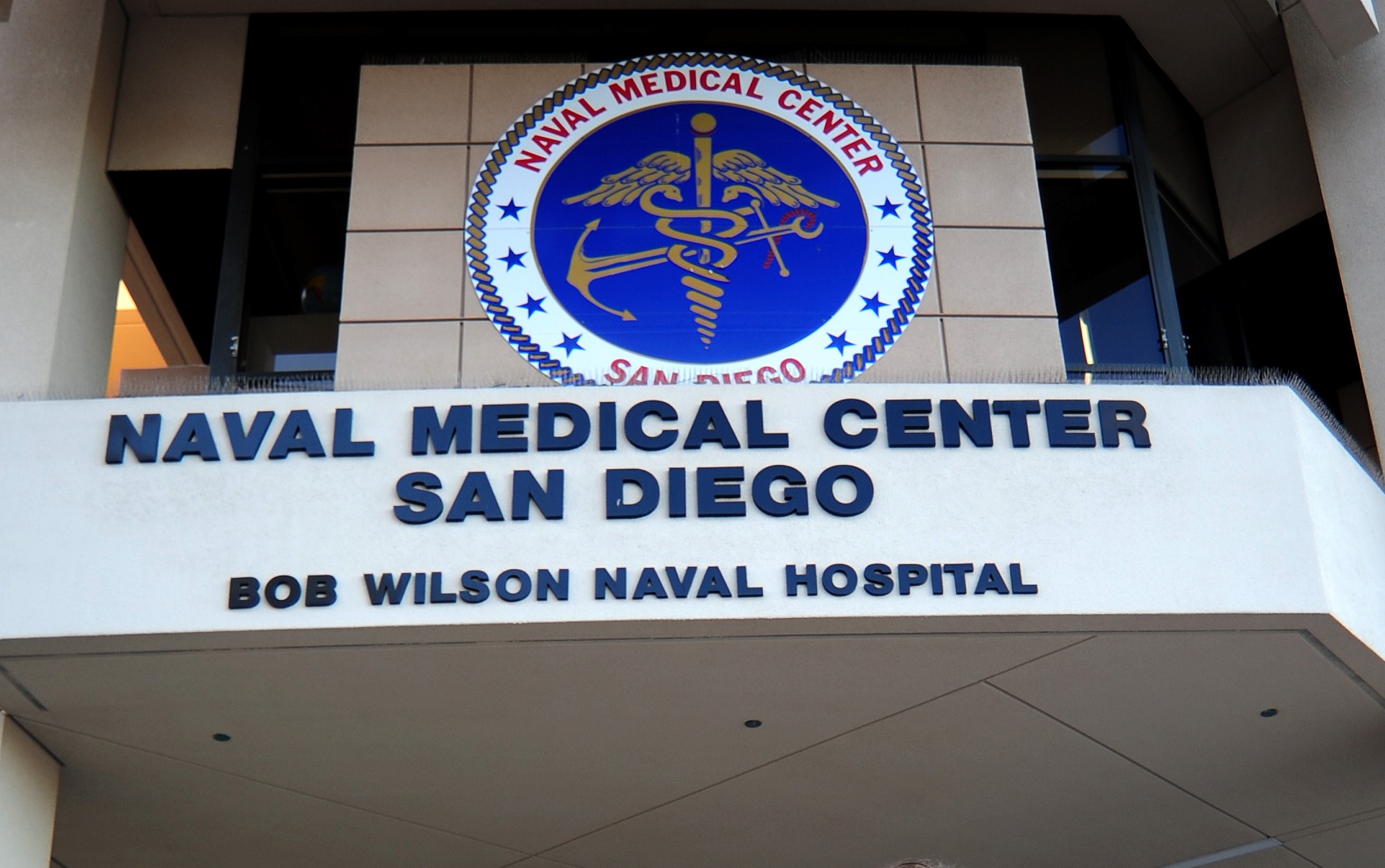 in the history of San Diego for more than 80 years. The goal has remained constant, to provide the finest medical care in a family-centered care environment to operational forces, their families, and veterans. Organizationally, the hospital is first and foremost a military command.
The center has five medical mobilization teams including the hospital ship USNS Mercy (T-AH-19) whose personnel are drawn from the hospital staff. These teams deploy to the Western Pacific and Southeast Asia at various times during the year.
The hospital is a major training facility associated with the Uniformed Services University of Health Sciences. The hospital is affiliated with the University of California, San Diego, Children's Hospital and Health Center, Scripps Clinic and Research Foundation in La Jolla and other institutions where Navy trainees perform rotations as integral parts of their residency or fellowship programs. The hospital also maintains a school on the grounds for training enlisted medical personnel.
The hospital's administration building, built in the 1920s, was designed in the Spanish Colonial Revivalstyle.
The hospital operates clinics at area military installations, where ambulatory care is provided to the active duty population. Nine other clinics are located in San Diego and are available to family members and retirees.