Base Housing
---
Housing Office /Government Housing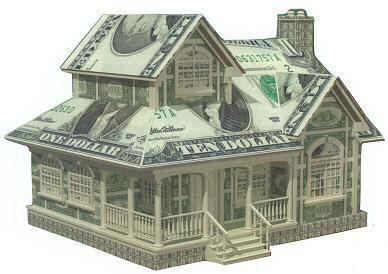 289 Moale Avenue
Building 289
Mayport, FL 32228
Phone 904-270-5730
Phone (DSN) 312-270-7530
Fax 904-270-6167
Fax (DSN) 312-270-6167
Mon - Fri 8:00 a.m. - 4:00 p.m.
Sat and Sun - closed
Holidays - closed
Ask your Command or local housing office to learn more about PCSing.com that is currently available for most military installations. This site allows military members and families to:
Search listings and pictures of available rentals near military installations
Articles to understand all the ins and out of PCSing to a new location
Find out about shared rentals
List and advertise their own properties for rent or to other military families PCSing
List their homes For Sale By Owner (FSBO) to other military members PCSing
How to Contact the military installation housing office they are PCSing to.
For Local Certified Military Relocator agents to help in your PCSing needs
Housing
Military Housing
Once orders are received, arrangements for future housing can begin. Your local housing office, as well as the Relocation Counselor at your Family Service Center, can help by providing up-to-date details about government housing and information about the real estate market in your new community. To get a feel for prospects, contact the local Chamber of Commerce, subscribe to a local paper, and of course check with the Relocation Office.
Mayport housing is undergoing a major renovation. At any one time, one-third of base housing is empty because of the renovation. Because of this, the waiting list is long and the wait for housing is from 8-12 months. Sign up as soon as you can.
Eligibility
Military personnel, E-1 and above, with accompanying family members, are eligible for housing at Mayport. Mayport employs a "one bedroom per child" rule and E-7s and above qualify for a minimum of three bedrooms.
Availability
The waiting list for government housing varies by the size of the unit. There are several different family housing units located at Mayport and in the surrounding area:
Bennett Shores, E-1 through E-9 and O-1 through O-7
Enlisted and Junior Officer housing includes two to four bedroom duplexes located aboard Naval Station. Senior Officer homes are nearest the beach and are single family homes.
Ribault Bay Village (located near the Exchange), E-1 through E-6
Enlisted housing includes three, four and five bedroom townhouses and some two bedroom apartments. Located three miles from base, near the Commissary and Exchange. No waterbeds are allowed. A Community Service Center in Ribault Bay Village Housing provides a Youth Activity Center, Security Center and a Housing Office for the government housing occupants. The center can be used for special events.
Johnson/801, E-1 through E-6
Two bedroom apartments, located approximately 11 miles from base. A Housing Office is on site to assist occupants residing in Johnson Housing. Waterbeds and pets are not allowed.
Single Service Member Housing
Naval Station Mayport has 357 permanent party rooms in Hayward Hall, Halsey Hall, Latham Hall, Williams Hall and Buildings 1586 and 1587 that are available to E1-E6 rotational and E1-E4 non-rotational personnel. All E5-E6 non-rotational, all E7-E9 personnel and all officers are referred to housing in the local community. Rooms are not available for Geographic Bachelors. Single sailors E3 and under must get permission from their command before they enter into a contract for off base housing. Single sailors are encouraged to contact their command for billeting prior to arriving at Naval Station Mayport.
EFM Housing
NS Mayport dose not have any designated EFM houses. All houses can be modified to accomodate dissability. 5% of each unit type, but not less than one of each unit type, must be on standby for EFM housing.
Temporary Lodging
Naval Station Mayport has visitors quarters (VQ) available to officers, enlisted personnel and authorized civilians. The two VQs, Davis and Bowman Halls, can house 245 personnel and have 12 suites and two flag officer suites.
Non-Government Housing
Housing Referral Office-(HRO) --The HRO is your contact for any problems you may encounter such as discrimination complaints, tenant/landlord disputes, or any questions or problems about off-base housing is the HRO. The HRO will provide you a list of rentals with corresponding locator maps and give you information regarding the communities in which the rentals are located. All renters should carry renters insurance against fire, theft and other damages. The property owner's insurance will cover the property but not the renters personal property. Transfer coverage after you arrive. Ask about the availability of a Rental Partnership Program if you are planning to rent.
You can also contact a local Certified Military Relocator Agent who could also assist you in all you off base housing needs.