Base Housing
---
Balfour Beatty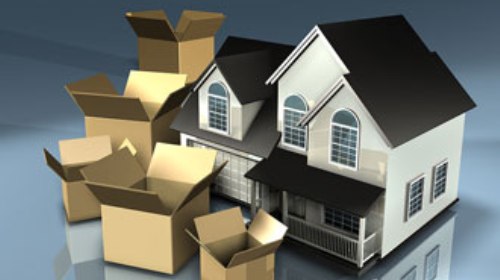 Ballard St.
Bldg. 960
Naval Air Station
Jacksonville, FL 32212-0033
Phone 904-542-2996 / 904-542-2844
Phone (DSN) 312-942-2996
Fax 904-542-4253
Fax (DSN) 312-942-4253
Mon - Wed 8:00 a.m. - 5:00 p.m.
Thu 9:00 a.m. - 7:00 p.m.
Fri 8:00 a.m. - 5:00 p.m.
Sat and Sun - closed
Holidays - closed
Ask your Command or local housing office to learn more about PCSing.com that is currently available for most military installations. This site allows military members and families to:
Search listings and pictures of available rentals near military installations
Articles to understand all the ins and out of PCSing to a new location
Find out about shared rentals
List and advertise their own properties for rent or to other military families PCSing
List their homes For Sale By Owner (FSBO) to other military members PCSing
How to Contact the military installation housing office they are PCSing to.
For Local Certified Military Relocator agents to help in your PCSing needs
Government Housing
Government Family Housing is available on board NAS Jacksonville.
Congress established the Military Housing Privatization Initiative (MHPI) as a tool to help the military improve the quality of life for its service members by improving the condition of their housing. NAS, Jacksonville has privatized housing managed by Balfour Beatty Communities.
Balfour Beatty Communities (BBC) welcomes you to "sunny" Jacksonville, Florida. A place where you and your family can experience almost everything a flourishing metropolis has to offer – cafes, boutiques, museums, galleries and of course, the Jacksonville Zoo. The hub of the entertainment district is the Jacksonville Landing in the downtown area on the St. Johns River, where you will find a festive mix of shops, restaurants and hundreds of entertainment events annually.
Balfour Beatty offers close to 430 family homes to meet the needs of the active duty fleet in the area. These homes are located in three different neighborhoods; Patriots Point, River Oaks, and Yellow Water. Patriots Point and River Oaks are both located aboard NAS, Jacksonville.
Yellow Water is a secluded neighborhood with 195 townhomes, surrounded by a wildlife preserve; located approximately 18 miles from NAS, Jacksonville. They have 3 and 4 bedroom homes which are designated for E1-E9 personnel. Homes range from 1,200 square feet to 1,550 square feet. See the features and amenities below. The Housing Community has a Youth Center, Navy Exchange and Mini Mart, which are located within the neighborhood. Major highways, restaurants and shopping malls are minutes away.
Features and Amenities all Balfour Beatty Communities
Townhomes
Age Appropriate Playgrounds Throughout Community
Specialty Rooms
3 & 4 Bedrooms
Garages
2.5 Baths
Outside Storage
Laundry Rooms w/Hookups
Air Conditioners
Pet Policies
A maximum of two (2) domestic animals are permitted per home. Fish tanks and bird cages count as one animal each.
All pets must be registered with the CMO at the time of signing the Lease or within ten (10) days of acquiring the pet.
A Pet Addendum will be executed. Additional pets acquired after move-in must be added to the Pet Addendum. There are strict rules that apply to pets. Contact the CMO for a copy of the Pet Addendum.
Residents are responsible for informing guests that their pet(s) are not allowed on the premises or in common areas.
Residents will not be permitted to use the premises to care for pets belonging to other persons without written consent of the Owner. Failure to comply with the Pet Addendum may result in the removal of the pet(s) from the premises and/or eviction of the Resident from the Premises.
Any Resident who has been required to remove a pet due to violations of the Pet Policy or the Pet Addendum will not be permitted to have a pet on the premises.
Pets must be spayed or neutered and have an ownership microchip inserted prior to moving into housing. Microchip insertion can be done at the NAS, Jacksonville Veterinary office. BBC has a list of restricted pets; some of the restricted pets are outlined below:
Chow
Doberman
Rottweiler
American Bull Dog