Schools & Education
---
School Liaison Officer (SLO)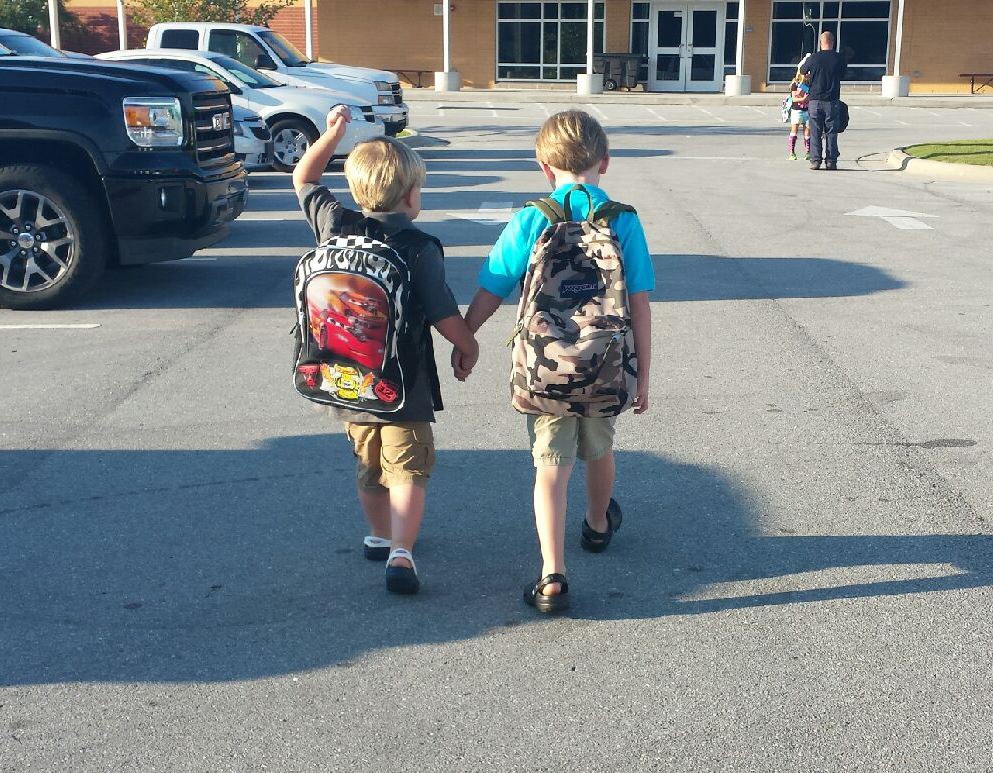 1100 Lee Avenue
Building 10612, Suite 101
Fort Lee, VA 23801
Phone 804-765-3857 / 804-765-3813
Phone (DSN) 312-539-3857
Fax 804-765-3846
Fax (DSN) 312-539-3846
Contact a local Certified Military Relocator Agent who could also assist you in all you off base housing needs.
Education
Public School
Fort Lee does not have any Department of Defense Schools on Post. Fort Lee has a School Liaison Officer to assist parents with any questions or concerns they may have about local public schools K-12. The School Liaison officer acts as an initial point of contact for extracurricular activities involving the schools and questions about such things as bus routes and policies.
Several schools, public and parochial, are located close to Fort Lee. The Prince George County School System has been designated as the agency responsible for the education of family members residing on Fort Lee.
Fort Lee School Liaison Office
10612 Yorktown Rd, Fort Lee, VA
804-765-3813
Prince George County Schools
Registration Requirements for Kindergarten:
Age: Five years old on or before September 30
Birth Certificate
Social Security Number
Physical Examination: A comprehensive physical examination (Form MCH-213D) performed no earlier than twelve months prior to entering school
A Certificate of Immunization (Form MCH-213D) from a licensed physician stating successful immunization against diphtheria, tetanus, whooping cough, poliomyelitis, measles (rubella), German measles (rubella), mumps and hepatitis B
Proof of Residency: A copy of one of the following in parent/guardian's name with address: a lease, deed, rental agreement, real estate tax precept or military housing document
Registration Requirements for Grades 1-5:
Proof of passing the previous grade
All of the requirements listed above
Registration Requirements for Grades 6-8:
Proof of passing the previous grade
All of the requirements listed above under Kindergarten except for: A physical examination is not required, however the Certificate of Immunization is required. Hepatitis B shots are required for 6th graders
Registration Requirements for Grades 9-12:
High School Transcript
All of the requirements listed under Kindergarten except for: A physical is not required, however the Certificate of Immunization is required
A child may be registered but not admitted until ALL of the above requirements have been met
For further information, contact the Prince George School Board Office, 804-733-2700.
In order to register for school, parents must provide proof of their residence; on-post residents can obtain a memorandum from the Fort Lee Housing Office.
Transportation
School bus service is provided for children attending local schools, with stops at designated locations within the housing area.
Child Care
An enriching alternative to child care is right at school. For today's busy parents, finding a safe, enriching environment where children can spend time before or after school is a significant concern. Medallion School Partnerships offers convenient and sensible options at Prince George Elementary School. If need information on enrollment or seek additional information on Medallion School Partnerships call 1-866-369-8539.
Home School
The school liaison officer also acts as a point of contact for the home schools and general information and questions relating to such things as registration, bus routes and schools policies.
Adult Education Center
The Fort Lee Army Education Center offers the following services:
Education Counseling: Walk-in and appointment available
Army Tuition Assistance: For off-duty, volunteer education
Testing Services: Army Personnel test, DANTES test and college testing
Functional Academic Skills Training: Three-week, on-duty, training to improve basic skills in English and Mathematics.
College Programs
Active duty personnel and adult Family members are encouraged to visit with an Army Education Center Counselor before enrolling in college programs to discuss their education goals. Active duty Soldiers should familiarize themselves with GoArmyEd to request tuition assistance and enroll in college courses.
Soldiers should log onto GoArmyEd to create a record. GoArmyEd is the virtual gateway to request tuition assistance online, anytime for classroom, distance learning and eArmyU online college courses.
College courses may be taken in the classroom, through distance learning, online or independent study. There are various colleges within a 35 mile radius of Fort Lee. Colleges offering classes on post are:
Central Texas College
Florida Institute of Technology
Old Dominion University
Saint Leo University
Virginia State University
Other colleges and a complete listing may be obtained by calling the Adult Education Center.