Base Housing
---
Fort Lee Family Housing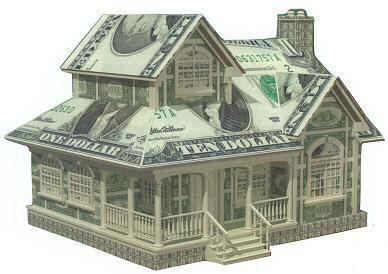 1510 Sisisky Blvd.
Fort Lee, VA 23801
Phone 804-733-1558
Phone (DSN) 312-539-1557
Fax 804-722-4358
Fax (DSN) 312-539-1952
Mon - Fri 8:30 a.m. - 5:00 p.m.
Sat 9:00 a.m. - 12:00 p.m.
Sun - Closed
Federal Holidays - Closed
Ask your Command or local housing office to learn more about PCSing.com that is currently available for most military installations. This site allows military members and families to:
Search listings and pictures of available rentals near military installations
Articles to understand all the ins and out of PCSing to a new location
Find out about shared rentals
List and advertise their own properties for rent or to other military families PCSing
List their homes For Sale By Owner (FSBO) to other military members PCSing
How to Contact the military installation housing office they are PCSing to.
For Local Certified Military Relocator agents to help in your PCSing needs
Housing
Privatized Housing
Fort Lee Family Housing managed by Hunt Companies was privatized in 2007. Active duty service members with dependents are eligible to live on post. To apply to live on post, an application has to be completed and accompanied by orders that bring the service member to Fort Lee, the most recent end of month LES and a DD Form 1172 (DEERS).
The service member will be placed on the appropriate waitlist according to rank and number of dependents.
Currently there are 1,508 family homes on Fort Lee. Washington Grove is designed for officers, Adams Chase is designed for senior enlisted and the remaining five neighborhoods , Jackson Circle, Jefferson Terrace, Harrison Villa, Monroe Manor and Madison Park are for enlisted. The homes consist of two to five bedrooms, as well as homes that are adapted for handicapped residents.
The Fort Lee Family Housing staff consists of One community Director, One Maintenance Director, two assistant Maintenance Directors, maintenance staff, three Assistant Community Directors and ten Leasing Agents.
Single Service Member Housing
First Sergeant's Barracks Program 2020 (FSBP2020)
FSBP 2020 providing first class service support to single Service Members in the grade of E-5 and below. The main office is located in building 8401 on 27th Street and A Avenue. Barracks managers are responsible for assignment, maintenance, termination, key control and much more. Military Leadership is still involved in the health and welfare, morale and good order in the barracks. You can reach members of the Unaccompanied Personnel Housing team at the following numbers: 804-734-3977/3207/6156
Soldiers who are geographically separate from their Families are not authorized to live in the FSBP2020. Single Soldiers without dependents E6 and above are required to live off post. Grades E6 and above without dependents are authorized to draw Basic Housing Allowance (BAH) without dependent rate.
There are no geographical bachelors housing available on the installation. Advance Individual training (AIT) Soldiers must reside on the installation in their unit's barracks. AIT students should not bring Family members with them while stationed at Fort Lee.
Housing for military students varies depending on a students' status. Most students are prohibited from bringing Family members to Fort Lee. Questions regarding housing policies should be directed to the various schools' cadre.
Non-government Housing
Availability
Fort Lee is located in the Tri-city area of Petersburg, Hopewell, and Colonial Heights; approximately 20 miles southeast of Richmond. Surrounding counties are Prince George, Chesterfield, and Dinwiddie. Historic Williamsburg is only about 45 minutes away. To obtain information, for renting or buying, contact the Housing Services Office 804-765-1963/2016/1957.
Rental Options
The average one-bedroom apartment will run in the neighborhood of $800 and 2-bedroom about $865 and up per month excluding utilities. Fort Lee is very unique in its layout, depending on which gate you leave the premises you will find yourself in a different city or county. The average rental home is $1100. Contact HSO for updates.