Childcare
---
Child, Youth & School Services //Parent Central Services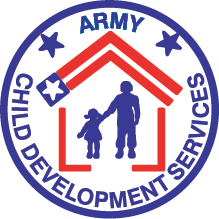 10720 Mount Belvedere Boulevard
Building P-10720 Clark Hall
2nd Floor Room A2-6
Fort Drum, NY 13602
Phone 315-772-8675
Phone (DSN) 312-772-8675
Fax 315-772-3073
Fax (DSN) 312-772-3073
Mon – Thur – 8:00 a.m. – 5:00 p.m.
Fri – 8:00 a.m. – 4:00 p.m.
Sat, Sun, and Holidays – closed
Child Care
Fort Drum Child, Youth & School Services (CYSS) Child Development Centers are accredited by the National Association for the Education of Young Children. School Age Services (SAS) is accredited by the National After School Association. Child Development Services has earned DoD certification.
Fort Drum has many programs and activities offered through CYSS. These programs range from full and part day care, preschool, and hourly child care, to before and after school programs, sports, and activities for middle school and high school students. Active duty military, DoD Civilians, contract employees, National Guard and Reserve members are eligible to utilize CYSS programs.
Registration
Children must be registered with CYSS Parent Central Services before participating in any CYSS program. There is no fee to register with CYSS. Registration is by appointment only. To schedule an appointment, please call Parent Central Services at 315-772-8675 or DSN 312-772-8675.
Priority for care is given to WTU Soldiers and single Soldiers followed by dual military couples. Currently, there are waiting lists for Child Care. Wait times vary for different types of care so be sure to check with Parent Central Services for current wait times. Fort Drum continues to expand their child care options to meet the growing demand for care.
Registration Requirements:
Completed registration packet
Child's Current Shot Records
Current LES's, Pay Stubs, and income records for the Family
2 local emergency contacts - 1 required day of registration and 2nd due within 30 days
Completed CYSS health assessment form due within 30 days from registration (to include an up to date child's physical)
Additional forms may be required for children with special needs