Check In \ Processing
---
Reception Activity Welcome Center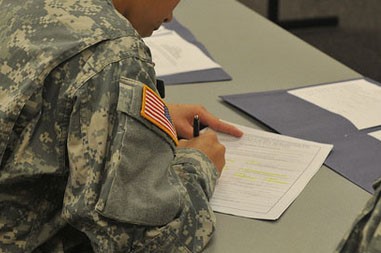 10720 Mount Belvedere Boulevard
Building P-10720 Clark Hall Lobby
Fort Drum, NY 13602
Phone 315-772-7529 / 1-800-661-7158
Phone (DSN) 312-772-7529
Fax 315-772-2071
Fax (DSN) 312-772-2071
Open 24 hours a day
Base Guide Link: http://www.drum.army.mil/Lists/Resource%20Guide/cg.aspx
Reporting Procedures
All Soldiers arriving to Fort Drum sign in at the Reception Activity Welcome Center, Clark Hall, building P-10720 Mount Belvedere Boulevard. The Reception Activity Welcome Center is staffed 24 hours a day, 365 days a year. If assistance is needed, call 315-772-7529 or 1-800-661-7158.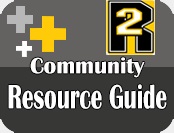 When you sign in you will need to have your ID card, DA31, orders, and medical and dental records with you. You may wear civilian clothing when signing in, but you must wear Army Combat Uniform (ACU) while conducting in-processing. Upon signing in you will complete an information packet and be given an in-processing schedule. Your unit will be contacted and informed of your arrival and a sponsor from your unit will arrive to greet you. You will have 8-11 days to complete your in-processing. The first day will be spent in-processing at your unit. On the second day of your in-processing you will report to Clark Hall at 7:00 a.m. where you will spend the next 4-8 days conducting installation in-processing. Your in-processing is organized to reduce the time needed to conduct in-processing. You are expected to follow your in-processing schedule and to complete it in the time allotted. Fort Drum's expanded in-processing consists of installation orientation, activity in-processing, TA-50 issue, and deployment readiness screening. The Welcome Center staff will assist you in resolving any problems that may arise during your in-processing. You must attend every briefing on your in-processing schedule as mandated by the Division Commander. You will not be excused from attending the briefings you are scheduled for and if you leave the briefing early, you will not be given credit for attending and will be reported to your unit as a no-show.
Sponsorship
You may request a sponsor prior to your arrival to Fort Drum. Soldiers may request a sponsor by doing one of the following:
Visit the Sponsorship the Fort Drum website and click on Sponsorship Program under the Newcomers link. Complete and submit the form.
Fax completed DA Form 5434 to 315-772-6045
Mail completed DA Form 5434 to: Directorate of HR ATTN: PSB Fort Drum, NY 13602
Contact 315-772-9095
If a sponsor is not assigned prior to arrival to Fort Drum one will be assigned once you arrive. Once you sign in your unit will be informed of your arrival and your sponsor will arrive to greet you. Your sponsor will ensure you understand your responsibilities for in-processing, arrange for an introduction to your new Chain of Command, and assist you with learning about your new community. See the Sponsorship narrative for additional sponsorship information.
Permissive TDY (PTDY)
If you are planning to take permissive TDY (PTDY) for house hunting make sure to submit the proper leave request prior to taking permissive TDY. Permissive TDY can be requested at either your losing or gaining command. If you are on permissive TDY you must report to the Army Community Housing (ACH) office in Clark Hall on the first day of arrival to Fort Drum or the first duty day the office is open to have your arrival validated on your DA 31 leave form or DA form 1747. Failure to have your leave form properly validated by the ACH office will result in this absence being charged as regular annual leave instead of PTDY. If you have questions regarding your PTDY, please call the ACH office at 315-772-6883 or DSN 772-6883.
Newcomers Orientations for Soldiers and Family Members
All Soldiers will attend an ACS overview briefing during in-processing. In addition, Army Community Service Relocation Readiness Program offers the Drum Family Newcomers Orientation for newly arriving Soldiers, spouses and Family members. The orientation is held the first Monday of the month from 9:30 a.m. - 12:00 p.m. at ACS. You will receive valuable information about ACS programs, FMWR activities, medical services, educational opportunities, child care, recreation, the surrounding communities, and much more. Contact Relocation Readiness Program at 315-772-6902/3241 or DSN 312-772-6902/3241 for more information.
The Fort Drum/Watertown Welcome Tour is a windshield tour designed to acquaint you with Fort Drum and the surrounding community of Watertown. Learn what the North County has to offer including insight into all the key places and hidden treasures, and learn about the colorful history of the area. Held every Tuesday from 9:30 a.m. - 2:30 p.m. Reservation are required. Call 315-772-6902/3241 to reserve your seat.
What Do If You Get Married En route
If you get married before you PCS, you must inform your commander and follow the procedures exactly as you are given them. The military will not pay for travel and housing of your spouse if you do not follow proper procedures.