Base Housing
---
Housing Services Office (HSO)/Army Community Housing (ACH)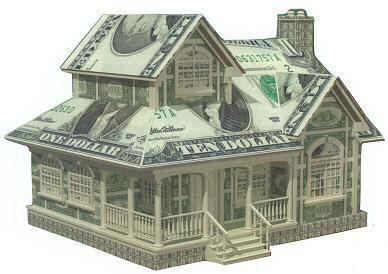 10720 Mount Belvedere Boulevard
Building P-10720 Clark Hall
2nd Floor Room A2-54
Fort Drum, NY 13602
Phone 315-772-6668
Phone (DSN) 312-772-6668
Fax 315-772-6383
Fax (DSN) 312-772-6383
Mon – Fri – 7:30 a.m. – 4:00 p.m.
Sat, Sun, and Holidays – closed
Ask your Command or local housing office to learn more about PCSing.com that is currently available for most military installations. This site allows military members and families to:
Search listings and pictures of available rentals near military installations
Articles to understand all the ins and out of PCSing to a new location
Find out about shared rentals
List and advertise their own properties for rent or to other military families PCSing
List their homes For Sale By Owner (FSBO) to other military members PCSing
How to Contact the military installation housing office they are PCSing to.
For Local Certified Military Relocator agents to help in your PCSing needs
Government Housing
Family Housing
Fort Drum Mountain Community Homes, LLC, a partnership between the U.S. Army and Lend Lease, provides quality privatized on post communities for families stationed in the North Country.
Fort Drum Mountain Community Homes (FDMCH) maintains 3,835 homes on post varying from 2 - 5 bedrooms. Each home comes equipped with garage & automatic opener, private outdoor space, ample storage and washer & dryer hookups. Your rental rate covers utilities, weekly trash & recycling pick up, 24-hour emergency maintenance response, the assistance of a dedicated property management staff and an exclusive invitation to take advantage of all Fort Drum Mountain Community Homes' amenities and events. Ask about our current rent specials! 315.955.6644 or welcomehome@fdmch.com.
Check-in Procedures
To apply for housing you must visit the Army Community Housing office located in Clark Hall, building P-10720 Mount Belvedere Boulevard.
Service members on Permissive TDY (PTDY) for house hunting in conjunction with PCS leave must report to the Army Community Housing (ACH) office in Clark Hall on the first day of arrival to Fort Drum or the first duty day the office is open to have their arrival validated on their DA 31 leave form or DA Form 1747. Failure to have your form properly validated by the ACH office will result in this absence being charged as regular annual leave instead of PTDY. If you have any questions regarding your PTDY, please call the ACH office at (315)772-6883 or DSN 772-6883.
Applying & Your Activation Date
Upon applying for on-post housing, all newly arriving Soldiers are placed on the wait list based on their activation date. Activation dates for incoming Soldiers are determined within a window of time as early as 90 days out from the report date on the orders to Fort Drum. If an applicant is already within the 90 day window prior to report date, the activation date will be the date their application packet is complete (unless a later date is specified on the Activation Acknowledgement). For anyone 60 days past their report date on their orders to Fort Drum, the activation date is when their application packet is complete and they will be a priority 3 status. Back dates are not given to Soldiers PCSing from a dependent restricted tour (Korea), or basic training/AIT.
Availability and Wait Times
We encourage every applicant to start the advanced application process in order to have the most time to plan their on-post move. Some floor plans have immediate availability, while others may have short wait times. Waiting times vary from 0-35 days and are continually changing. Please contact FDMCH for current availability and wait times at 315.955.6644 or welcomehome@fdmch.com
Pet Policies
Residents of privatized or Government controlled/leased housing are limited to a total of two dogs or cats per household. Fort Drum Mountain Community Homes residents are required to pay a one-time pet fee of $150. Breeds (including mixed breeds) deemed "aggressive or potentially aggressive" are not permitted unless the dog is a certified military working dog that is being boarded by its handler/trainer. The following breeds are deemed aggressive or potentially aggressive are not permitted on Fort Drum: Pit Bulls (American Stafford Bull Terriers and English Stafford Bull Terriers), Rottweilers, Doberman Pinchers, Chows, and wolf hybrids and any other dog that demonstrates a propensity for dominance or aggressive behavior. Dominant and aggressive behavior includes but is not limited to unprovoked barking, growling, or snarling at people approaching the animal; aggressively running along fence lines when people are present; biting or scratching people, escaping confinement or restriction to chase people.
Pet ownership is a privilege. All dogs and cats will be microchipped at a nominal cost per animal. This can be completed at the veterinary treatment facility on post. Failure to comply will result in the animal(s) seizure by appropriate authority. All personnel must register their pet at the veterinary treatment facility within 45 days of assignment to government quarters. The Veterinary Treatment Facility can be reached at 315-772-4262 or DSN 312-772-4262.
Pet owners are responsible for controlling their pets. Pets must be leashed at all times when not confined to your home or fenced yard. Voice control is not an acceptable means of control. Pets may not wander unsupervised and unleashed; engage in menacing behavior such as chasing vehicles, bikes or pedestrians; engage in unprovoked or prolonged barking or howling; biting, scratching or habitual straying; engage in digging in another's yard or in common areas; escape confinement or restriction.
Owners must clean up after their pet immediately in common areas, other's yards and daily on the premises where the pet is housed; maintain appropriate humane care of pets including adequate food, water, shelter from extreme weather, etc.
FDMCH Pet Policies -- In addition to the Garrison Pet Policy, FDMCH Pet Policies include, but are not limited to the following:
Residents are limited of a total of 2 domestic pets per household. Wild animals, exotic animals or farm animals are prohibited. Dogs must be licensed in the Town of Leray.
Pet owners are responsible for controlling their pets. Unsupervised and unleashed pets are not permitted in common areas or within picket fences. Pets must be on a leash at all times when outside the home or enclosed yard. Voice command is not an acceptable means of control. Pets are not allowed in playgrounds or Tot Lots at any time.
Authorized animals must be housed within the home. Garages or balconies are not suitable housing. Pets are not to be tied or staked outside the home. Pets are required to be in the home or in an enclosed backyard if unattended.
Residents are asked to remove pets that are aggressive or a nuisance. Abandonment of pets is prohibited.
Visit FDMCH website to view the Resident Guide for more information about pet policies on Fort Drum.
Child and Youth Supervision Policies
Garrison Policy Memorandum #10-12, Parental Responsibilities and Supervision for Children and Youth outlines the minimum guidelines for supervision of children and is available on the Fort Drum website. FDMCH Resident Guide outlines additional expectations for child supervision. Parents are responsible for the welfare, safety, and conduct of their children and are responsible for knowing and complying with all child supervision policies on Fort Drum. Visit the Fort Drum website and FDMCH website for more information about child supervision policies on Fort Drum.
Exceptional Family Member Housing
Exceptional Family Member Program (EFMP) is a mandatory enrollment program that works with other military and civilian agencies to provide comprehensive and coordinated medical, educational, housing, community support and personnel services to Families with special needs. Families arriving that have special needs should check in with the EFMP representative at 315-772-4653.
Approximately 5-10% of homes on Fort Drum are accessible and adaptable to those with Special Needs. If applying for a FDMCH home, please let your Leasing Counselor know that there is a special housing need. They will provide you with the necessary documents needed to complete a Request for Accommodation for housing needs. All homes on Fort Drum are equipped with air conditioning. Families needing generators to power medical equipment are usually not assigned to Fort Drum. Photos of on post homes are available of the FDMCH's website.
Priority Housing Policy for those with special needs Family members -- Priority placement is determined on a case by case basis. Please contact FDMCH for information and procedures at 315-955-6644 or the EFMP representative at 315-772-4653.
Single Service Member Housing - Barracks
All Soldiers in the rank of E-5 and below who are not entitled BAH at the w/dependents rate are eligible to reside in the barracks. Soldiers are housed in three different types of barracks: 1+1 rooms (each person has their own bedroom and share a kitchen and bathroom; 2+2 rooms (four people share two bedrooms with a connected shared bathroom); 1+0 (private room and private bath).
Visitation -- Installation Policy Memorandum 07-07 Single Enlisted Living Standards in the Barracks outlines the policy on living in the barracks. Soldiers may have visitors of either gender in their barracks room from 5:00 p.m. to 12:00 a.m. (midnight) on a duty day and from 8:00 a.m. to 12:00 a.m. (midnight) on a non-duty day. Visitors are prohibited from 12:01 a.m. to 5:00 p.m. on duty days and from 12:01 a.m. to 7:59 a.m. on non-duty days. Visitors are required to sign in and out at the company/battery headquarters and must be escorted at all times. Cohabitation and overnight visits in barracks rooms are strictly prohibited. Roommates must establish and agree to ground rules for visits and agree to any visits prior to any visit taking place. The right to privacy takes precedence over visitation. All nonmilitary visitors under the age of 18 and not a member of the Soldier's immediate family (brother or sister) must be accompanied by a parent or legal guardian.
Room Standards -- Good taste must be used when decorating barracks rooms. Soldiers may have non-government furniture, telephones, civilian linens and other comforts and will remain financially responsible for all government items signed for on a hand receipt. Microwave ovens are the only cooking appliance permitted in the barracks room. Pets are prohibited. Smoking, lit candles, or any open flame is prohibited anywhere in the barracks and are punishable under UCMJ.
Alcohol -- Keg beer is not authorized in the barracks. Soldiers age 21 and older may possess or drink alcohol in the barracks, Soldiers under age 21 are prohibited by law from consuming or possessing alcohol. It is illegal to provide alcohol to anyone under the age of 21 and those who do will be held accountable for their part in this illegal act.
Single Service Member Housing – Single/Unaccompanied Senior Enlisted and Officers
"The Timbers" features 192 one and two bedroom, suite-styled apartments for single and unaccompanied Soldiers E6 and above at Fort Drum. The apartment complex is located on Fort Drum next to the Rhicard Hills Housing area. Apartments feature ample storage, washer/dryer and 24-hour maintenance. Rent includes water, sewer, snow removal, landscaping, lawn care, 24-hour emergency maintenance response and the assistance of a dedicated property management staff. Rent will be determined by a "market-rate" system, residents of the Timbers make the most with their BAH and may pocket a portion of their hard earned money. The Timbers Leasing Office is located at 8925 Main Street and can be reached at 315-777-8000.
The current monthly rental rates are available by contacting The Timbers Leasing Office.
Non-Government Housing
Off Post Housing Options
The overall housing market in the local Fort Drum area is very challenging with deployments and re-deployments greatly effecting occupancy rates. New housing construction continues very slowly on and off post. Newly arriving (PCS) Soldiers can expect to have a more difficult time finding available housing, especially if seeking a larger home, as three, four and five bedroom apartments are not always readily available. Plan to spend more time finding an appropriate home and be prepared to broaden your considerations to include purchasing a home and looking at rentals further out from Fort Drum. Returning Families for re-deployments should check early for availability, and be prepared to return early to secure available homes. Single Service members who are not authorized to live in the barracks will be required to find housing in the local community and can use the same resources to find housing as married Service members in the FDMCH Welcome Home Center.
Homes in this area tend to be older and are often heated with home heating fuel, wood, or LP gas. The cost of living for the area is 14% lower than the national average. However, the cost of utilities is above the national average due to home heating costs in the winter. Housing options off post include apartments, duplexes, single dwelling homes, and mobile homes. Most homes are unfurnished and you will be required to sign a 6-12 month lease. Expect to pay a security deposit, first month's rent and pet deposit. Some landlords will require last month's rent as well. FDMCH can assist with your off-post housing search.
Housing Services Office
The Housing Services Office (HSO) is your contact for any problems you may encounter. They are located next to FDMCH.
Domestic Lease option – The government leases a limited number of homes in the local community. These limited Domestic lease options are available to those who qualify. Please contact the Welcome Home Center for qualification criteria.
Housing Referral Office (HRO) -- The HRO is your contact for any problems you may encounter such as discrimination complaints, tenant/landlord disputes, or any questions or problems about off-post housing is the HRO. The HRO will provide you a list of rentals with corresponding locator maps and give you information regarding the communities in which the rentals are located.