Registration
---
Army Community Service - Information and Referral Program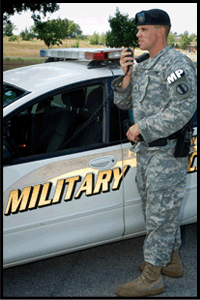 6303 Wetzel Avenue
Building 1526
Fort Carson, CO 80913
Phone 719-526-4590
Phone (DSN) 312-691-4590
Fax 719-526-2637
Fax (DSN) 312-691-2637
Mon, Tue, Thu, Fri 7:00 a.m. - 5:00 p.m.
Wed 9:00 a.m. - 5:00 p.m.
Sat and Sun - closed
Holidays - closed
Registering Vehicles on Base
All personnel entering Fort Carson will be required to register their vehicle(s)at Building 6012 located adjacent to Gate 1. Bring the following items: drivers license, current vehicle registration, Military or DoD Civilian ID, and proof of vehicle insurance.
Vehicle Checks -- All vehicles entering Fort Carson are subject to search. Military Police conduct random vehicle searches/inspections. Each unit conducts pre-holiday vehicle safety checks. Questions may be directed to the Military Police Desk Sergeant at 719-526-2333.
Base Regulations

Child Restraints
Colorado State traffic laws apply and are strictly enforced. Seatbelts are mandatory on and off post. The following restrictions apply to operation of motor vehicles both on and off the installation: (a) IAW AR 190-5 and FC Reg 190-5, all personnel operating or riding in any motor vehicle on or off the installation are required to wear seatbelts (both shoulder and lap if provided) in accordance with the manufacturers recommendations; (b) Children 4 years of age and younger, weighing 40 pounds or less are required to sit in an approved child restraint seat. The child restraint seats will be secured in the rear seat of vehicles so equipped.
Post Speed Limits
Post speed limits are 10 MPH when passing troops, 20 MPH in housing areas, and 30 MPH in all other areas unless otherwise posted. Our goal is to prevent accidents prior to their occurring. Questions should be directed to the Military Police Desk Sergeant at 719-526-2333 or DSN 312-691-2333.
Auto Insurance
All persons operating a vehicle on Fort Carson are responsible for carrying and producing proof of current motor vehicle insurance. Questions should be directed to the Military Police Desk Sergeant, 719-526-2333 or DSN 312-691-2333.
Motorcycle Safety
All personnel entering the installation must attend a safety briefing before driving a motorcycle and must wear a helmet and a reflector vest. Any person operating a Motorcycle or self-propelled two, three or four wheel vehicle that is powered by a motorcycle type engine will adhere to the following guidelines: Approved Department of Transportation type helmet, full-fingered gloves, eye protection, long pants, long-sleeved shirt or jacket, high-visibility garments for daylight operations and reflector material for night or reduced-visibility. Leather boots or over the ankle shoes (not tennis or athletic shoes) must be worn by all operators on the installation and by military personnel both on and off the installation, whether on-duty or off-duty.
Colorado does not have a helmet law, but all active duty personnel are required to wear a helmet regardless of being on- or off-post.