Childcare
---
Child and Youth Services Parent Control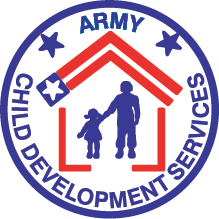 Building 1518 Prussman Road
Fort Carson, CO 80913
Phone 719-526-1101
Phone (DSN) 312-691-1101
Fax 719-526-0194
Fax (DSN) 312-691-0194
School Year:
Mon - Fri 7:30 a.m. - 5:00 p.m.
Mon - Tues 3:00 p.m. - 8:00 p.m.
Fri 3:00 p.m. - 9:00 p.m.
Sat 1:00 p.m. - 9:00 p.m.
Child Development Center (CDC)
Fort Carson's Childcare programs consist of full-day and hourly childcare for children six weeks to 5 years old. They provide a creative environment for your child with physical growth and educational activities as part of the program.
All Child Development Services (CDS) are DoD certified and accredited by the National Association for the Education of Young Children.
Centers on Installation/Programs Offered
Fort Carson offers six centers with the following child care options:
East Center, located in Building 6058, offers full-day care for 303 children. Phone: 719-526-5977
West Center, located in Building 6060, offers both full-day and hourly care.They have a 303 children capacity, which includes 74 spaces for hourly care. Phone: 719-524-0151/0152
The Annex, located in Building 6267, offers Kindergarten care, full-day care and a part-day pre-school. The part-day pre-school program is open to children ages 3 to 5 years. Morning and afternoon sessions are available Tuesdays/Thursdays or Monday/Wednesday/Friday. Phone: 719-526-3372/3171.
Availability
Some of the CDS programs do have waiting lists. You will need to call the CDCs for specific information on waiting times.
Registration
For registration information for all CDS programs, call 719-526-1100/1101.