Base Housing
---
Fort Carson Housing Referral Office/Off-Post Housing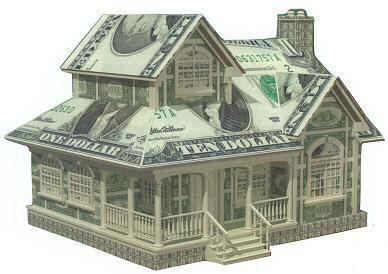 7301 Woodfill Road
Building 7301
Fort Carson, CO 80913
Phone 719-526-2322/2323/5219
Phone (DSN) 312-691-2322
Mon, Tues, Wed, Fri 7:30 a.m. – 3:45 p.m.
Thur 9:00 a.m. – 3:45 p.m.
Sat and Sun - closed
Holidays - closed
BOOK YOUR LOCAL HOTEL HERE Fort Carson on-post temporary lodging is in Colorado Inn. There are many off-post hotels and motels within 4 miles to the north of Fort Carson, mostly clustered around I-25 at Lake Avenue.
Ask your Command or local housing office to learn more about PCSing.com that is currently available for most military installations. This site allows military members and families to:
Search listings and pictures of available rentals near military installations
Articles to understand all the ins and out of PCSing to a new location
Find out about shared rentals
List and advertise their own properties for rent or to other military families PCSing
List their homes For Sale By Owner (FSBO) to other military members PCSing
How to Contact the military installation housing office they are PCSing to.
For Local Certified Military Relocator agents to help in your PCSing needs
Government Housing
On-Post Army Family Housing on Fort Carson is owned and operated by Balfour Beatty Communities, Inc. (BBC) located in the Joel Hefley Community Center at 6800 Prussman Boulevard. Housing is available for all ranks and ranges in size from 2 to 4 bedrooms, some of them are modified to meet Uniformed Federal Accessibility Standards (UFAS). Housing assignments and terminations of on-post housing are conducted by Fort Carson Family Housing leasing operations. Soldiers' full with dependant Basic Allowance for Housing (BAH) is applied as your monthly rent. If you are dual military the senior Soldier's with dependant BAH is applied.
Application Process for On-Post Housing
Log on to the Fort Carson Housing website. When you open the website you need to go to "contact us," then go to "application." When you finish filling out the application, there is a two-step process you also need to follow. The first step is to verify your application and second step is to submit an application on the top part of the screen. You must call the BBC Management Office after you have submitted your application at 719-579-1606, Ext. 250. If there are no homes are available at the time you sign up, you will be placed on a waiting list.
The following are documents required to apply for on-Post housing:
Copy of orders bringing you to Fort Carson.
Verification of dependents.
Marriage certificate.
Birth certificates, and/or DEERS printout.
Power of Attorney (if spouse or designated representative).
End of Month LES
General Information
Stoves, refrigerators, and washer/dryer hook-ups are in all homes. Dishwashers are installed in some homes. Residents should be aware that utilities are not free. Fort Carson has fully implemented the Department of the Army's Residents' Responsibility Utility Program.
Pets
Two pets are authorized in Family housing and the following breeds restriction are not permitted: Akita, Chow, Doberman, Pit Bull, Rottweiler, American Staffordshire Terriers, English Staffordshire Bull Terriers, Mastiffs, wolf hybrids or any other breed with dominant traits geared towards aggression.
The Housing Services Office (HSO) provides Soldiers and Families the following services:
One-on-one support in locating adequate, affordable, and available housing for you and your family.
Rentals and for sale listings
Complaint Mediation
Computers for Soldier use. (These can be used by incoming or outgoing customers.)
Welcome packet that supplies basic information about local communities, local Basic Allowance for Housing (BAH) rates, school information, maps, as well as other information.
Single Soldier Housing Office (SSH)
Soldiers should contact the installation Single Soldier Housing Office (SSH), located in Building 7301, Room 103, 719-526-0570 or 719-524-0851to obtain information regarding barracks space.
Dual Military Soldiers both assigned to Ft Carson are required to contact the installation UPH Specialist, Located in Building 1225, 719-526-0570 to obtain a Certificate of Non-availability (CNA) to reside on/off post. A Soldier should not enter into a legally binding rental or lease agreement until the CNA request has been approved.
If you are a Single Soldier in the grade of E-5 (SGT) or below, or a dual military Soldier, with a spouse assigned to a different duty station and you do not have dependent family members (you will need to provide a copy of your spouse's ERB), and by regulation are not entitled to collect BAH (Basic Allowance For Housing), you will be assigned a barracks room.
You can also contact a local Certified Military Relocator Agent who could also assist you in all you off base housing needs.