Registration
---
Information & Referral Program, Army Community Service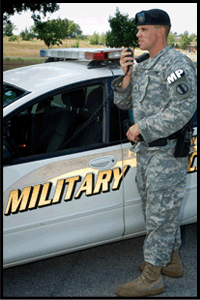 390 Crane Loop Street, Suite 101
Guaynabo, PR 00934
Phone 787-707-3295
Phone (DSN) 312-740-3804
Fax 787-707-3244
Monday - Friday 8:00 am to 4:30 pm
Sat & Sun – Closed
Holidays – Closed
Base Regulations
On-post traffic regulations are similar to any other military installation. All are strictly monitored and enforced. Puerto Rico's traffic laws are also followed on post. It is very important to read the Puerto Rico (PR) Driver s Manual in order to familiarize yourself with local laws. There are many similarities to most U.S. states but there are also some variances that are important to know about. Practicing defensive driving is always a good idea.
Cell Phones -- Hands-free devices must be used while operating a motor vehicle on ALL military installations worldwide.
Vehicle Checks -- On post, vehicles must be registered and a special sticker affixed. All Puerto Rican laws are observed on-post.
Off-post, vehicle checks are similar to most states in the U.S. with the following exceptions: Liability insurance in Puerto Rico is mandatory for up to $3,000 which will cover property damage only at a cost of $99 per year for passenger vehicles. Medical insurance is mandatory and is paid along with the registration of the vehicle (ACAA). Normally $35 per year, it covers bodily injury up to $25,000. The registration cost is paid separately and varies depending on the vehicle, normally $25.
Inspections -- Inspection of a vehicle is done once per year, before registration renewal, at any authorized shop, including the Auto/Hobby Shop on post. Cost is approximately $11. Active duty soldiers assigned to PR are allowed two vehicles duty free as per the Solider and Sailor's Act. Subsequent vehicles pay the full duty tax.
Taxes -- Please note that you are responsible for dealing with Hacienda (the department responsible for all imports and taxes). They have an office on post at the Welcome Center, Building 152. As in all U.S. states, they have their unique operating procedures. To get the best results in the quickest time, a courteous and respectful attitude will result in a smoother process.
Accidents
Accidents that occur on-post are investigated by the Military Police. The State Police investigate accidents that occur off-post. If it involves an active duty soldier, it will be referred to the Military Police for coordination.
Criminal Offenses
Criminal offenses that occur on-post are investigated by the Military Police and referred to the US District Court for settlement and to the Post Commander for any necessary administrative action. Criminal offenses off-post are investigated by the State or local police and referred to the local or Federal Courts for settlement. The Military Police are also notified in cases where active military personnel are involved. Most criminal offenses on-post are traffic violations, DWI, theft of Government property and shoplifting.
If you have any questions concerning motor vehicle regulations in Puerto Rico, you can visit the Welcome Center on Christman Road, Bldg. 152. You may also call 787-707-3241, 787-707-3809 or DSN 315-740-3241.