Check In \ Processing
---
Director, Military Personnel Division (MPD) Inprocessing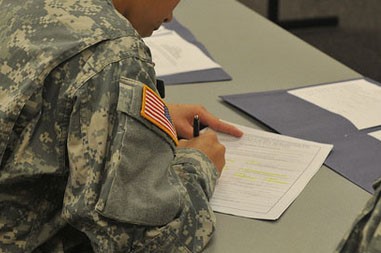 Chrisman Road
Bldg 152
Ft Buchanan, Puerto Rico 00934
Phone 787-707-3333/3938
Phone (DSN) 312-740-3333/3938
Mon – Fri 7:00 a.m. – 4:00 p.m.
Sat & Sun – Closed
Holidays – Closed
Check-in Procedures
Inprocessing Procedures
Upon arrival at Ft. Buchanan, All Soldiers will report to the Welcome Center located at 152 Chrisman Road during duty hours to complete in-processing from 7:00 a.m. to 4:00 p.m. Monday, Tuesday, Wednesday and Friday and 7:00 a.m. to 12:00 p.m. on Thursday. Soldiers signing in from leave during duty hours should have their DA FM 31 (Request and Authority for Leave), and reassignment orders to include all amendments. After duty hours report to the Military desk sergeant Bldg. 212.
Important Documents
It is essential to hand carry the following documents: Birth, Marriage, Divorce Certificates, Medical/Dental/Shot Records, Education Transcripts/School Records, Travel Orders, POV/Household Goods Shipping Documents, Previous Year Tax Return, Wills/Real Estate Deeds/Titles, Checking/Savings Account Documents, Checkbooks, Spouse Employment Records/Resumes, etc.
Travel Planning
Prior to arrival, military personnel must contact El Caney Guest House at 787-707-792-7977 to make reservations or secure assistance in locating other lodging.
Concurrent travel is required in order to prevent hardship, taking family member/s on a non command sponsored tour may experience concequences like, Non-elegibility to the DODEA School system on base, EDIS and Family Housing.
What to do if you Get Married Enroute
If you get married before you PCS, you must inform your commander and follow the procedures exactly as you are given them. The military will not pay for travel and housing of your spouse if you do not follow proper procedures.