Registration
---
Buffalo Soldier (MP Station)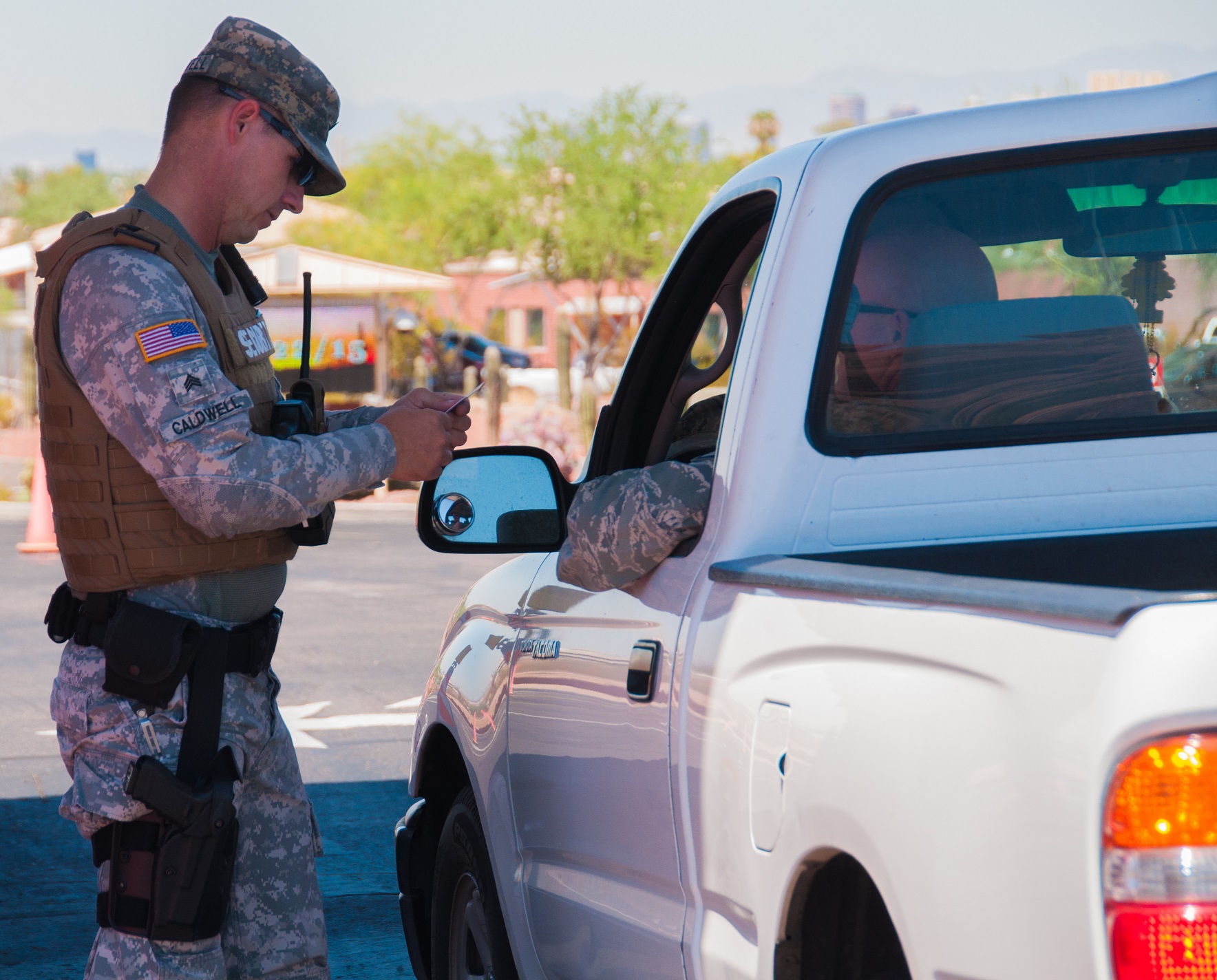 Building 5400 Buffalo Soldier
Fort Bliss, TX 79916
Phone (DSN) 312-978-6291
Fax 915-744-1237
Fax (DSN) 312-978-4357
Base Regulations
Fort Bliss traffic is regulated by AR 190-5 and Center REG 190-5. The post has entry access control gates and vehicle operators are required to slow and prepare to stop when approaching any entry gate. Some traffic congestion is experienced during the traditional rush hours (morning/lunch/evening). The Mexico border is within 10 minutes of Fort Bliss and special insurance and auto documents may be required for entry into the country at the checkpoints. Standard American auto insurance will not cover autos taken into Mexico.
Speed Limits -- Speed limits range from 10 MPH in parking areas to 35 MPH on the larger roads.
Vehicle Checks -- In addition to the entrance gate checkpoints, the Commanding General has authorized random unannounced vehicle checkpoints which are conducted throughout the post by the Military Police.
Accidents -- All traffic accidents on Fort Bliss are required to be reported to the Military Police who will respond to the scene. Call the PMO Operations Office at (915) 568-2115. This office is located at Building 20709 located at SGT Major Blvd and Anzio Way.
Restricted Areas on Post -- Restricted areas vary according to the Commanding General's posting. Restricted areas are posted, well defined and entrance is permitted by special pass only. Deadly force may be authorized in highly sensitive areas.
Registering Vehicles on Base
Visit the Vehicle Registration Office at Building 503 (Beside the Welcome Center) to register your vehicle on base. Ensure you bring a valid and current driver license, registration, insurance and vehicle safety inspection.
Guest Pass
In order to enter the post a valid and current photo ID is required. If you are a driver you must have a valid and current driver license, registration, insurance and vehicle safety inspection.
Anyone who has a valid and current photo identification may enter the post. Youth under 16 years of age do not need to have photo identification but it is strongly encouraged. Access can change based upon force protection conditions.