Check In \ Processing
---
Check-in Procedures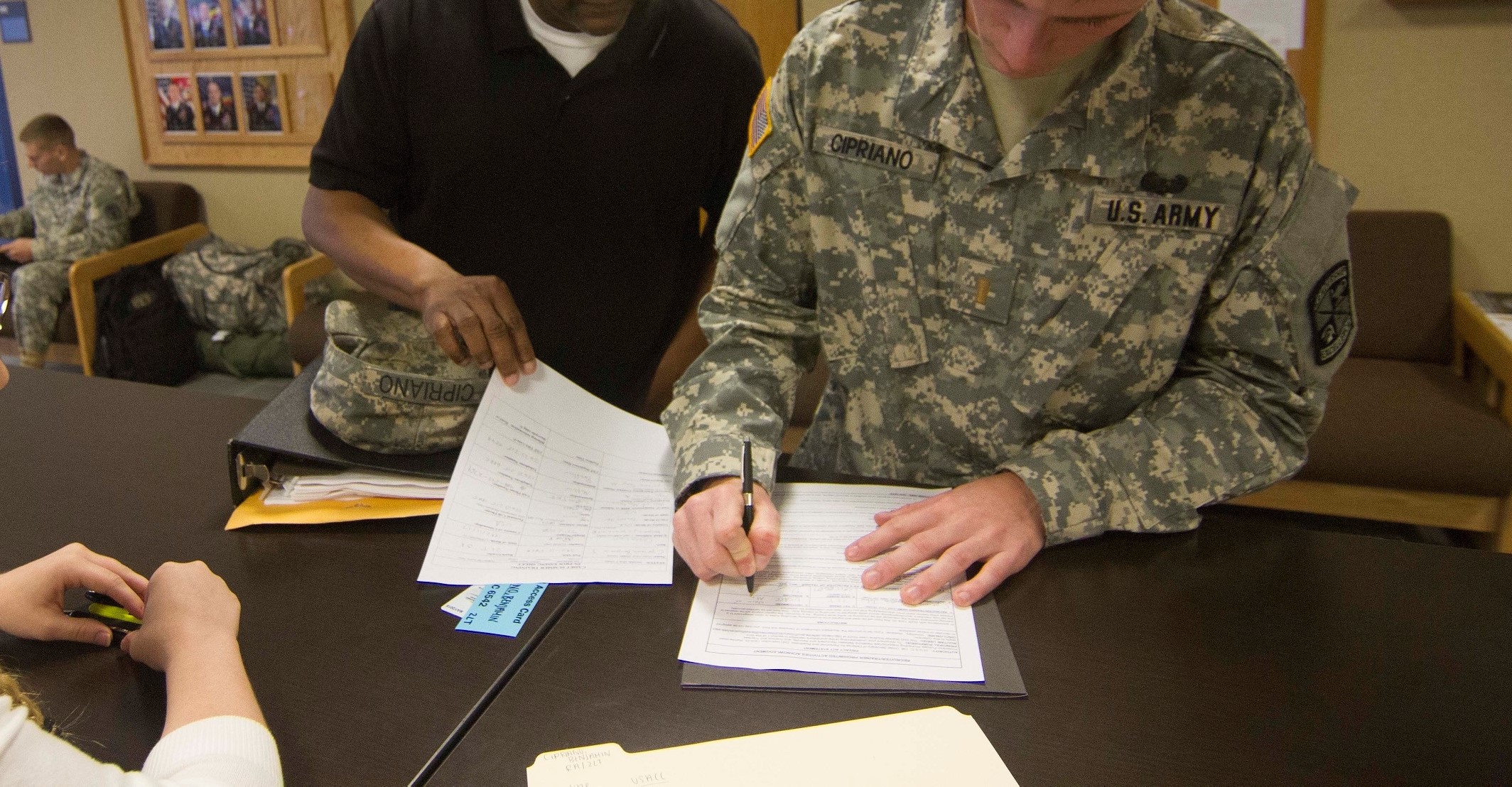 Welcome to Fort Belvoir, Virginia, home of numerous organizations. All in-processing Soldiers must sign in at their unit of assignment prior to in-processing at the Welcome Center. Soldiers must have a copy of DA Form 31 (Leave), assignment orders, and/or amendments. Information pertaining to DD Form 93 and SGLI will be updated at this time. Soldiers must be in Duty uniform.
The Fort Belvoir Welcome Center is located at 5981, 13th Street, Building 1155
Fort Belvoir, VA 22060. Operating hours are 0730 to 1630 Monday through Friday, closed holidays and weekends. Services offered at the Welcome Center include In/Out Processing, Passports, Retirement Services, Mobilization/Demobilization, Finance,
and household goods.
If your arrival is at the Dulles or Ronald Reagan Airports, it is your responsibility to coordinate and complete your travel to Fort Belvoir. Ensure that you save all your receipts so that you can make an appropriate travel claim when you in-process the installation.
Your tour of duty here will be filled with adventure and challenges. Our staff will ensure that you in-processing is as expeditious as possible. If we can be of any assistance, please do not hesitate to contact us at (703) 806-4084/4392/0795
Inprocessing Procedures
All soldiers arriving to Fort Belvoir will report to their assigned units before inprocessing. The Fort Belvoir Human Resource Directorate (HRD), located in Building 213, provides both in and out processing. A check list must be obtained in order to begin either process.
Prior to inprocessing with HRD, Soldiers must stop at the Tricare Support Service Center in DeWitt Army Community Hospital. Soldiers must enroll themselves and their family members (if applicable) into Tricare/Health Net Federal Services before going to HRD.
For newly arrived personnel, a Newcomers' Briefing is held on the first Monday of each month at Sosa Community Center, Bldg 200, at 9:00 a.m. If the first Monday is a holiday, the briefing will be held on the following Monday. All military personnel, civilians, and their family members are encouraged to attend.
Finance Inprocessing
Finance inprocessing is done through coordination with the Soldier's unit PAC. It is important to note that the Basic Allowance for Housing (BAH) at the local rate will not start until the Soldier signs into their gaining unit.
Married Service members
If a Soldier gets married prior to PCSING, he/she must notify their commander prior to traveling to ensure proper documentation is made and procedures are followed.