Registration
---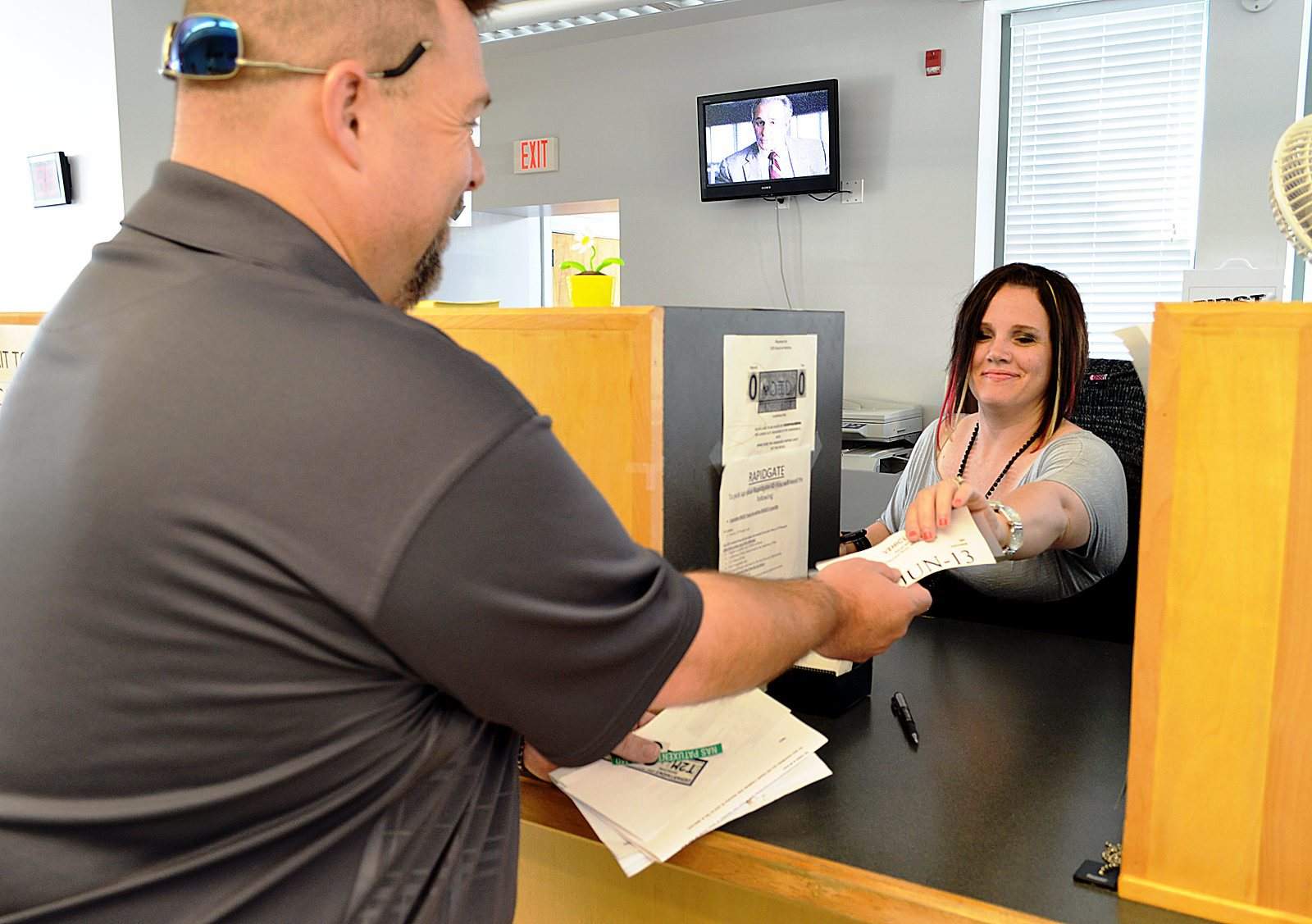 Information and Referral Services
Fleet and Family Support Center
4755 Pasture Road
Bldg. 309 Churchill Drive
NAS Fallon
Fallon, NV 89496-5000
Phone 775-426-3333
Phone (DSN) 890-3333
Fax 775-426-3340
Fax (DSN) 890-3340
Mon - Fri 7:30 a.m. - 4:00 p.m.
Sat - Sun - Closed
Holidays - Closed
Base Regulations
NAS Fallon is on land leased from the state, which allows full access to all law enforcement agencies.
Speed Limits -- The speed limit on board Naval Air Station Fallon is 25 MPH, unless otherwise posted, and is strictly enforced by radar!
Seat Belts -- Seat belts are mandatory on base and in the State of Nevada. The Nevada safety belt law is a fineable offense. This means the vehicle can be stopped by a law enforcement officer for occupants who are not wearing safety belts. A citation can be issued to the driver or adult passengers. If the passenger is a minor over five (5) years of age, but under eighteen (18) years of age, a citation is written to the driver. The citation is not a moving violation, and may not be considered in any civil action. The fine for not wearing a safety belt is $65. Also, child seats/restraints are mandatory for children under the age of six (6) who weigh less than 60 pounds.
Hand-held cell phones and portable, personal listening devices with ear phones are prohibited for motor vehicle operators.
Vehicle Checks -- All vehicles entering and leaving Naval Air Station Fallon are subject to inspection. Drivers must also have a valid driver's license, current registration and proof of insurance.
Bicycle Rules -- Riding helmets are mandatory for all ages of bicycle riders on base and in the housing areas. Currently, helmets are not mandatory for skaters and bladers' however they are strongly recommended. In Fallon, helmets are not required.
Restricted Areas -- Flight line, bombing ranges, others as posted.
Photography -- A photo pass must be acquired from the Public Affairs Office prior to taking any pictures on base.
Registering Vehicles on Base
In order to register your Privately Owned vehicle (POV) on base, drivers must have:
valid driver's license
current registration
proof of insurance