Schools & Education
---
School Liaison Office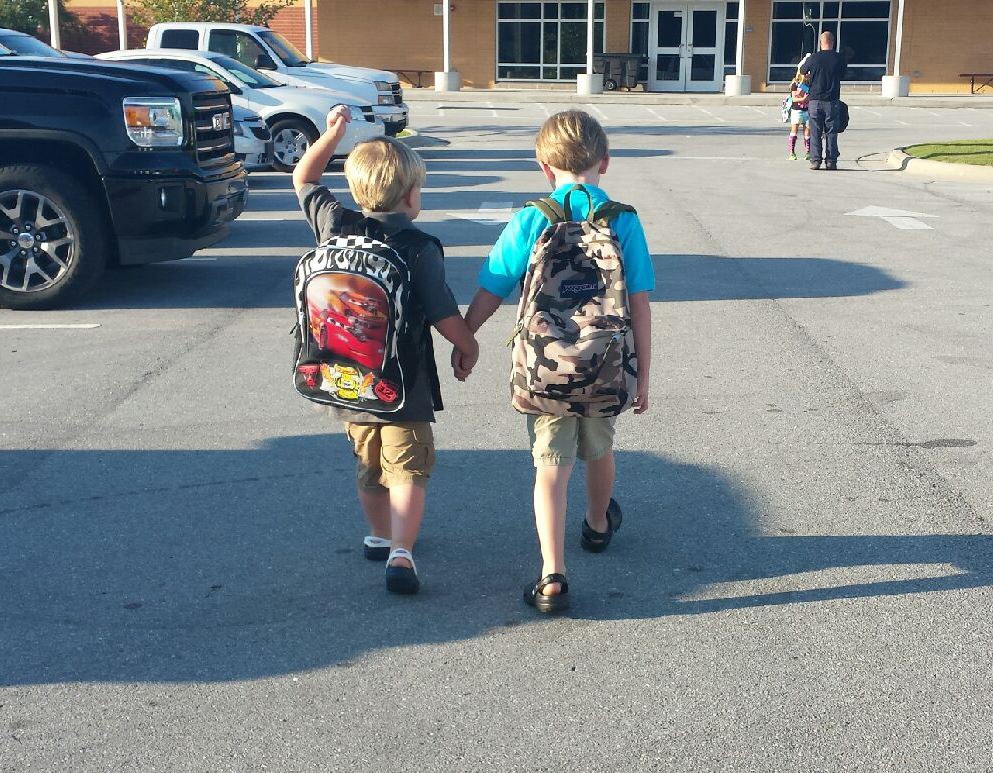 495 Harpe Boulevard
Suite 174A, Building 730
Columbus AFB, MS 39710
Phone 662-434-2792
Phone (DSN) 312-742-2792
Fax 662-434-7099
Mon - Fri 7:30 a.m. - 4:30 p.m.
Sat & Sun - Closed
Public School
There are no schools located on Columbus AFB. All school age children living on base and attending the public school system are bused either to Columbus Municipal Schools or Caledonia School.
The two school districts located in Columbus-Lowndes County are:
Columbus Municipal School District (662-241-7400)
Lowndes County School District (662-244-5000)
Families relocating to the area should hand-carry all medical and educational documents so that their child is promptly placed into the appropriate program.
School Calendar
The School year is historically from the FIRST WEEK OF AUGUST through LATE MAY. Registration is held each August for the following fall term of school. Notice of the registration is published prior to the time.
The Columbus Municipal School District (CMSD) is a public school system incorporating all the city of Columbus and parts of Lowndes County, Mississippi. CMSD is home to the first free public school in Mississippi, Franklin Academy. A Board of Trustees composed of five members governs the district. There are approximately 4,500 students enrolled in grades PreK-12.
The Lowndes County School District (LCSD) consists of three campuses. Caledonia School in northern Lowndes County is home to the first Model Reading Renaissance School in Mississippi, the First Master Certified Reading Renaissance School in the United States and the first Level 5 School in Lowndes County. New Hope School is located in eastern Lowndes County and houses the County's largest campus. New Hope School excels in athletics, bringing home state titles in both baseball and softball year after year. West Lowndes School is located in western Lowndes County. Recently constructed elementary and renovated high school buildings make West Lowndes the most up-to-date facilities in the district.
All of the Lowndes County Schools are accredited by the Mississippi Department of Education and by the Southern Association of Colleges and Schools (SACS).
The Lowndes County School District curriculum includes technology and other academically advanced and challenging programs. Students have access to computers, computer labs, internet, and many web-based programs throughout the district. State of the art science labs and instructional labs with Promethean Board technology are available to every student. Lowndes County School District offers numerous College Board advanced placement (AP) classes taught by certified AP teachers as well as Pre-AP classes at each middle and high school. Advanced Placement classes are an effective way to aid the college-bound students in jump starting their post-secondary careers. Also, Dual Credit agreements with local community colleges and universities provide opportunities for students to earn college credit while still in high school.
All schools in the Columbus Municipal School District are accredited by the State of Mississippi Department of Education and the Southern Association of Colleges and Schools Council on Accreditation and School Improvement.
There are five elementary magnet schools, a new state of the art middle school, an award-winning technology center and a comprehensive high school in the Columbus Municipal School District. CMSD is proud to be the first school district in Mississippi to offer school choice to parents of prekindergarten-fifth grade students. Children in grades PreK-5 have a choice of five different city schools and enter into the school lottery system through the Parent Choice Plan to determine placement. To enter into the lottery system parents must register with the Columbus Municipal School District Office upon arrival. Columbus Air Force Base PreK-5 children will attend one of five city elementary magnet schools. There are one Middle School for grades 6, 7 and 8 and one High School campus for grades 9 through 12. A vocational complex is adjacent to the high school campus and serves students in grades 10 through 12.
Columbus Municipal School District has magnet elementary schools with the following themes: Fine Arts, Technology and Communication, International Studies, Medical Sciences and Wellness, Aerospace and Science. A Magnet School offers special programs and instructional approaches that allow all students to match their interest to a school theme.
The CMSD has invested heavily in technology for the classrooms, offices, and libraries with approximately 2000 computers in 16 locations. Every library and 100 percent of all academic classrooms have Internet access. Several schools have instructional computer labs and Columbus High School has wireless carts with 28 laptops each, instructional computer labs, and an electronic classroom.
A variety of educational programs are an intricate part of the Columbus Municipal Schools. Academic programs exceed the requirements of the State of Mississippi and a number of added programs are offered to students. Technology is becoming more important in the course offerings and computer-based instruction is receiving attention as an excellent avenue to school improvement.
The Columbus School District offers many unique instructional programs for students. Columbus High School (CHS) holds the distinction of being an authorized International Baccalaureate World School and offers more AP courses than any other school in our area. In addition, CHS students have the unique opportunity to earn both high school and college credit through the dual enrollment/dual credit programs. The Advanced Placement, Honors, and Dual Enrollment classes offered in high school provide a wide array of courses for students whether college bound or not.
Advanced classes are offered in grades 2 through 12 for qualified students.
Special education classes enroll special needs students from preschool through grade 12.
Both alternative classes Title I programs are offered for students who need extra help in school.
Academic competitions (Destination Imagination, etc.) are offered to intermediate, middle, and high school students. Student achievement is measured by a variety of standards including the Stanford Achievement Test, the Functional Literacy Exam, and related exams for seniors.
Registration Requirements
To register, you'll need your child's certified birth certificate and social security card, two proofs of residency is a form from base housing for families living on base may be accepted in lieu of two proofs of residency and a Mississippi Certificate of Immunization Compliance (available at the base immunization clinic upon presentation of your child's shot record). If your child is transferring in, bring the transfer or report card from the previous school and the name and address of the school. Registration is at the school of attendance. Questions should be addressed to the Columbus Municipal School District Office at 662-241-7400 or Lowndes County School District at 662-244-5000.
Students to be enrolled in kindergarten must be five years of age on or before 1 September. Students wishing to enter the first grade must be six years of age on or before 1 September
School Uniform
Students attending Columbus Municipal Schools in grades pre-Kindergarten through Eight will be required to wear a school uniform. The uniform is white shirt and tan or navy blue trouser, shorts or skirt. The Lowndes County School District does not require students to wear uniforms.
Parental Choice Plan for Columbus Municipal Schools
The Parental Choice Plan redesigned the method of how students were assigned by schools zones. The Parental Choice Plan gives parents choices to which their students may attend because there are no school zones for grades preK-5.
Bus Transportation & Meals
School bus transportation is provided free of charge to students living one mile or more from their school. Bus routes serve all schools every day.
Student food services include a hot lunch program in all schools and a breakfast program in all elementary schools. Columbus Municipal Schools and Lowndes County Schools participate in the federal lunch program offering assistance to qualified students. Application for free and reduced-price meals is completed as part of the enrollment process; the income requirements are the same as those in other states, as this is a federal program.
Activities
Activities for students are numerous and include sports, academia, fine arts, leadership and civic opportunities.
Special Needs Program
Both Districts provide essential services to support Special Needs children. Please contact the School Liaison Office (SLO) at 662-434-2792 or the Airman & Family Readiness Center, Exceptional Family Member Program Coordinator at 662-434-2790 for additional information.