Base Housing
---
Housing Flight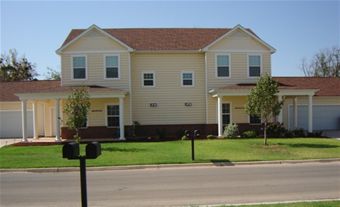 256 State Loop
Columbus AFB, MS 39705
Phone 662-434-3474
Fax 662-434-0079 Comm Only
Fax (DSN) 312-742-7275
Mon - Thu 7:30 a.m. - 5:15 p.m.
Fri 7:30 - 4:15 p.m.
Sat & Sun - Closed
Ask your Command or local housing office to learn more about PCSing.com that is currently available for most military installations. This site allows military members and families to:
Search listings and pictures of available rentals near military installations
Articles to understand all the ins and out of PCSing to a new location
Find out about shared rentals
List and advertise their own properties for rent or to other military families PCSing
List their homes For Sale By Owner (FSBO) to other military members PCSing
How to Contact the military installation housing office they are PCSing to.
For Local Certified Military Relocator agents to help in your PCSing needs
About Base Housing
At Columbus AFB, military family housing is privatized. Columbus Family Housing, a Hunt Military Community, owns the family housing and is responsible for maintaining, repairing, constructing and managing the community. In addition to your option to purchase and rent housing in the local community, you now may choose to live in privatized housing by signing a tenant lease agreement with Hunt Military Communities.
For comprehensive information about the privatized housing community at Columbus AFB, visit the Columbus Family Housing website. The website provides information you need to know about the homes and amenities available in the privatized housing community.
Applying for Privatized Housing - Contact the HMO at (662) 434-3474 or DSN 742-3474 as soon as you know you are moving to Columbus AFB. The government housing team will provide you the latest information available on privatized housing and details about the application process. The HMO will also update you on any base specific policies regarding residing in privatized housing.
Community Amenities - Privatized housing is comparable to housing in the local community and provides a wide variety of amenities and support services that demonstrate how private industry is working together with the Air Force to build thriving housing communities. Common amenities found on most bases are also found here. For example, the Youth Center, Base Pool, Commissary, Class VI Store, Barber Shop, Child Development Center, Golf Course, and Soccer Fields, Basketball Courts, Tennis Courts, and Softball Fields are just some of the amenities you will find at Columbus AFB.
Community features such as a Community Center, multiple playgrounds in the different housing areas, no security deposits and seasonal and special holiday events for the residents are just some of the amenities and specials you will find at Columbus Family Housing. A full list of the Housing Amenities is available on the website.
As a resident of privatized housing, contact the on-site property manager to obtain more specific information on the services available at your location.
Paying Rent for Privatized Housing - Similar to living in the local community, you will sign a tenant lease agreement, typically for a one-year term. Your lease includes a military clause and a lease termination clause. You pay your monthly rent by authorizing an allotment of your BAH that is paid directly to the Property Manager. If your move occurs prior to the allotment start date, then you will need to pay the pro-rated rent directly to the Property Manager. The Tenant Lease Agreement spells out all relevant rent payment terms and conditions.
Gas and Electric Utilities - At this location, homes in the community are metered and, beginning in August 2012, you will be billed directly for gas and electric. Minol manages and collects your utility bill based on personal consumption. Since the homes are metered, you will retain a portion of the BAH to pay the utilities directly. The utility allowance is determined based on 110 percent of the estimated average utility cost (gas and electric) for each unit type. The more energy you conserve, the more money you keep in your pocket! For more information about your utilities, please contact the Property Management Office.
Personal Property Insurance - Hunt Military Communities LLC includes $100,000 in liability and $20,000 in personal property insurance in their lease agreement as part of your monthly payment. We strongly urge you to obtain additional legal liability and personal property insurance for your possessions. You should choose the options and amounts that best fit your needs and lifestyle.
Before purchasing additional insurance, please consult the Property Management Office for more information about coverage.
Off Base Housing
The Housing Management Office (HMO) provides all DoD personnel with personalized services to assist in locating suitable housing in the local community. Although moving is sometimes stressful, it can also be an exciting opportunity to live off base and experience a new location. The HMO will assist you every step of the way to help you find your new home in the local community.
Housing Services - Contact the HMO as soon as you know you are moving. The government housing team will provide you the latest information on the local housing situation and offer complete referral services and relocation assistance to make sure you find a quality place to live.
Support services range from helping members understand their lease agreements and the necessity for a military release clause to assisting in resident and landlord dispute resolution, among many others.
The HMO partners with landlords, realtors and property managers to make sure you receive the most current information about the local housing market. The HMO also monitors housing units offered for rent to the military community.
Rental Partnership Program - At Columbus AFB, the HMO supports the Rental Partnership Program to help military members obtain adequate housing in the community. The HMO and local landlords enter into agreements to offer service members special rental benefits above what other tenants receive. Typical benefits might include a waiver of security and utility deposits, no credit checks or application fees, a discount on market rental rates and immediate access to housing. Contact the HMO for more information about this program.
Community Housing Units - Rent for a modest three bedroom house ranges from $900-$1500 per month and rent for a typical unfurnished two bedroom apartment ranges from $600-$800 per month. Some rental properties do not allow pets and those that do require non-refundable pet fees that may run $100-$500.
For information about the housing allowances that financially support your move, see Referral and Relocation Assistance.
HMO Office
The Housing Management Office (HMO) is ready to support you in the transition to your new home and community. Use the resources provided to become familiar with the housing options and support services available to you.
When you arrive at Columbus AFB, you must visit the HMO to receive counseling and guidance before entering into any written lease or rental/sales contract for housing.
You can also contact a local Certified Military Relocator Agent who could also assist you in all you off base housing needs.