Schools & Education
---
Airman and Family Readiness Center - School Liaison Officer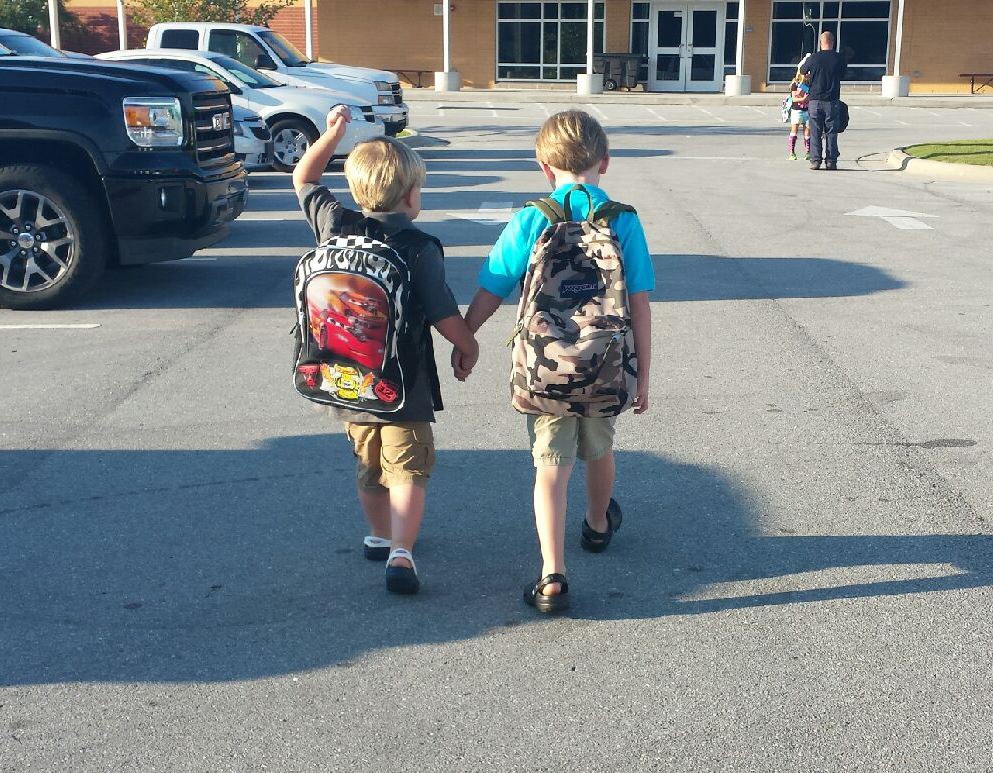 135 Dover Street
Bldg. 350
Suite 1016
21 MSS/DPF
Colorado Springs, CO 80914-1160
Phone 719-556-6141
Phone (DSN) 312-834-6141
Fax 719-556-4829
Fax (DSN) 312-834-4829
Mon - Fri 8:00 a.m. - 4:00 p.m.
Sat - closed
Sun - closed
Holidays - closed
Public School

There are many school systems serving Peterson AFB. Many base housing residents attend Colorado Springs School District 11 (D11), Falcon School District 49 (D49), and Harrison School District Two (D2). District 11 currently provides bus transportation to our feeder schools from Peterson AFB housing: Christa McAuliffe Elementary School, Jack Swigert Aerospace Academy (6th-8th Grade), Mann and North Middle Schools, and Mitchell High School.

Colorado Choice State

The Colorado Board of Education recognizes that students may benefit from having a choice of schools to attend which is not limited by school boundaries. As such, both in-district and out-of-district students may enroll in programs or schools within Colorado Springs School Districts on a space available basis.
To apply for admission to a school other than their neighborhood school, parents complete a Choice Open Enrollment Form and submit the form to the school they wish to have their student attend. Annually, the open enrollment window is November 1 through February 15 for the next school year. Schools may accept applications after the open enrollment period on a space available basis.
Approved applications for choice open enrollment are valid up to the duration of the academic level (elementary, middle, or high school). Students must re-apply for choice open enrollment to attend a school other than their designated attendance area school at the next academic level.
If accepted, it's the parent's responsibility to provide transportation to that school of choice.

Registration Requirements

Only a parent or guardian may enroll a student in Colorado Springs School Districts. Along with a completed enrollment form for each student, you will need to bring:
Verification of child's birth date (birth certificate, passport, or military ID)
Immunization records
Proof of residency (current utility bill, lease, tax notice showing your name and the property address)
If student is not living with both biological parents, a copy of legal paperwork
(custody/ guardianship) may be necessary
If student has an Individualized Education Plan (IEP) for special education services, a copy of the current/latest plan
Name and address of student's previous school to request academic records
Children entering kindergarten must be 5 years old on or before October 1.

District Contacts

Due to the amount of districts and schools in the Colorado Springs area, we recommend visiting the district's webpage to find information on bus routes, meals, after school activities, etc.

District 11
There are 17 school districts in the Pikes Peak Region. The school district that services Peterson AFB is school district 11. For lunch menus, parents are encouraged to visit the prospective school web-site. The schools in the area offer a wide variety of extra-curricular activities. Review more detailed information on what programs are offered in D11 and Special Education program information. The Colorado Student Assessment Program (CSAP) is the testing measurement used in Colorado to assess student progress and achievement. This testing starts in 3 grade and the school is measured by the results of testing scores.
If residing on Peterson AFB transportation is provided to the 5 feeder schools: McAuliffe Elementary, Jack Swigert Aerospace Academy (6th-8th Grade), Mann and North Middle Schools, and Mitchell HS.
The Colorado Department of education has excellent information on school performance, standardized test scores/school growth, and charter schools.

Cheyenne Mountain District 12
Academy District 20
Manitou Springs District 14
Falcon District 49
Fountain-Fort Carson
Lewis-Palmer District 38
Woodland Park RE-2
Widefield District 3
Harrison District 2
Pueblo District 60

Private Schools

There are over 160 private schools in Colorado Springs. Ask your SLO for a complete list.

Adult Education

There are many opportunities through the Peterson Education Office to advance your education for both military and dependents. These opportunities include local community colleges, on-line colleges, or Community College of the Air Force (CCAF). To find out which one best fits your needs/goals, please contact the Education Center at 719-556-7738.