Schools & Education
---
17800 13th Street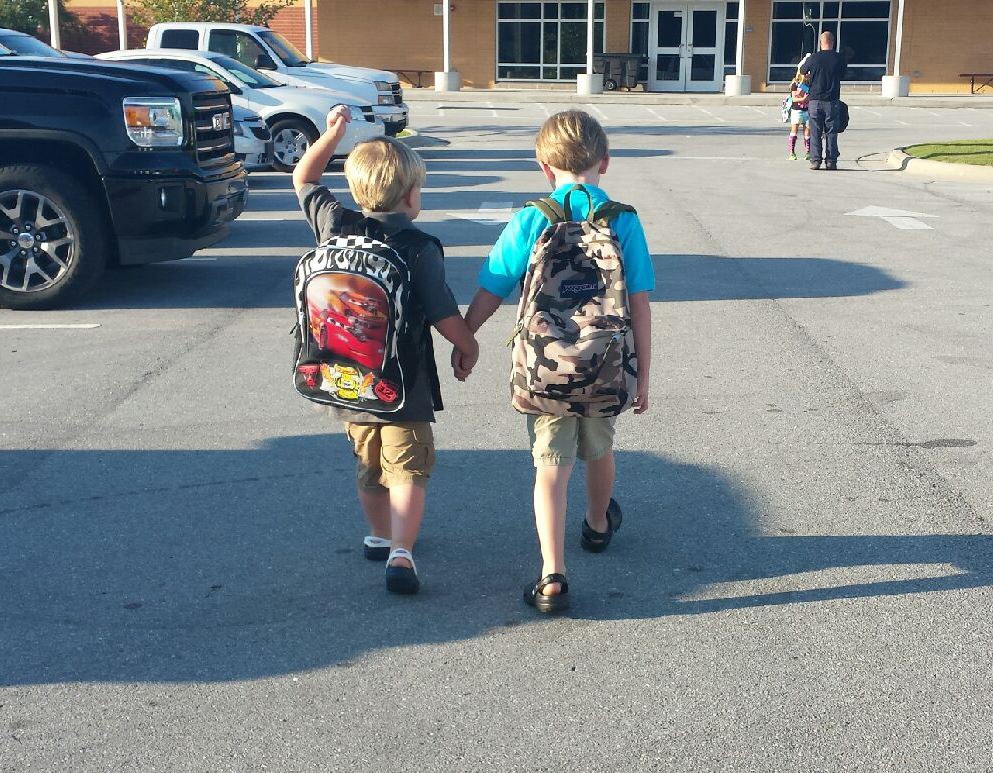 Beale AFB, CA 95903
Phone 530-634-2863
Phone (DSN) 312-368-2863
Fax 530-634-2087
Fax (DSN) 312-368-2087
Public Schools
Your zip code determines which school district your child will attend, however, you may apply for an inter-district transfer in order for your child to attend a different school. Beale has an elementary school on the installation which covers grades Kindergarten through 5th Grade, and offers a wide variety of educational and recreational programs. The school is safe and performs well academically. Children off base in several small communities also attend the on base school. The school, located the main housing area, is within walking distance for most base residents and is also within walking distance of the base Youth Center.
A Part-Day, State-funded preschool program is offered through the elementary schools as well as an after school program for students who attend on base school. Older children residing on base, grades 6-12, will attend Bear River Middle School (Grades 6-8) or Wheatland High School (Grades 9-12). Both Bear River and Wheatland are located off base in the community of Wheatland.
Accreditation -- Western Association of Schools and Colleges accredits all public and some private schools in California. Check with the school of interest if they are accredited with this organization.
Bus service -- There are buses that pick-up and return children who live on base and attend Bear River or Wheatland High; a bus schedule can be found on the Wheatland School District's Bus Schedule website. Please note that other local school districts may charge a bus transportation fee.
Meals -- Meals are provided by the school for a minimal cost.
Before and after school programs -- Many districts and schools have programs that are both public and private. Check with the school district to which you will be moving to learn more about these programs.
Sports Programs -- Many schools have sports programs at the Middle School and High School levels. Depending on the school district, some Elementary Schools also have a school sports program.
Exceptional children programs focus on making the child part of the regular school programs. Check with your school district in California or Special Needs Program at your current base medical treatment facility.
Charter Schools -- Public schools that may provide instruction in any of grades K-12 that are created or organized by a group of teachers, parents, community leaders or a community-based organization. There are two charter schools on Beale. There is one charter school on Beale (Wheatland Charter Academy which is located on the Lone Tree Elementary Campus).
Please contact the School Liaison Officer to discuss any of your child's education needs by contacting the Airman and Family Readiness Center at 530-634-2863.
Private Schools

There are numerous private schools in the communities surrounding Beale Air Force Base. Many follow the California Education Codes and are accredited because of this. Meals, sports programs, before and after school programs may be included, depending on the size and type of private school.

Home Schooling

Home schooling is conducted in California through 4 major avenues. Public Schools with independent study programs allow parents to home school their children as is true with private accredited schools independent studies. Visit the California Home School Network for assistance in setting up a home school program.

Preschool Programs

There are two on-base preschool programs available to Beale personnel. The State of California operates a State funded part-day preschool at Lone Tree Elementary School and the Child Development Center offers an excellent full-day preschool program for military and DoD civilian families. Preschool is open to ages 3 and older. With the State Funded preschool, there are no fees to be paid, provided military members meet financial eligibility requirements (if not, the family may be eligible for a "Private Pay" option). Due to limited space in the program and varying eligibility, you should contact the preschool directly for fees, hours of operation and school schedules. No transportation is provided.
The Child Development Center preschool program is open Monday through Friday year round. Fees are charged based upon total family income.

Local School Boards

Once you have decided where to live, you can go to Dataquest to discover enrollment size, pupil to teacher ratio, Achievement Test scores, number of students that graduate, and more for a particular school.

Grading System

The California Department of Education does not have the authority or resources to collect and/or store transcripts or records for students in California public schools. To obtain a transcript from a California public school, an individual must contact the school directly. If the school is closed, we suggest contacting the local school district or the county office of education for assistance.

Unique Opportunities

Kindergarten Enrollment is not required in California. Parents and guardians are currently not required to enroll children in kindergarten (Education Code (EC) Section 48200). The Education Code may be accessed at the Outside Source. If parents/guardians choose to enroll their children, schools must admit children who are of legal age (EC Section 48000[a]). Admission of age-eligible children must occur at the beginning of the school year or whenever the students move into the school district.

Adult Education

California serves more than two million students annually through public adult schools, community colleges, libraries, community and faith-based organizations, and correctional institutions. For more information please see Education: College and Adult Education.