Registration
---
Airman and Family Readiness Center - Information and Referral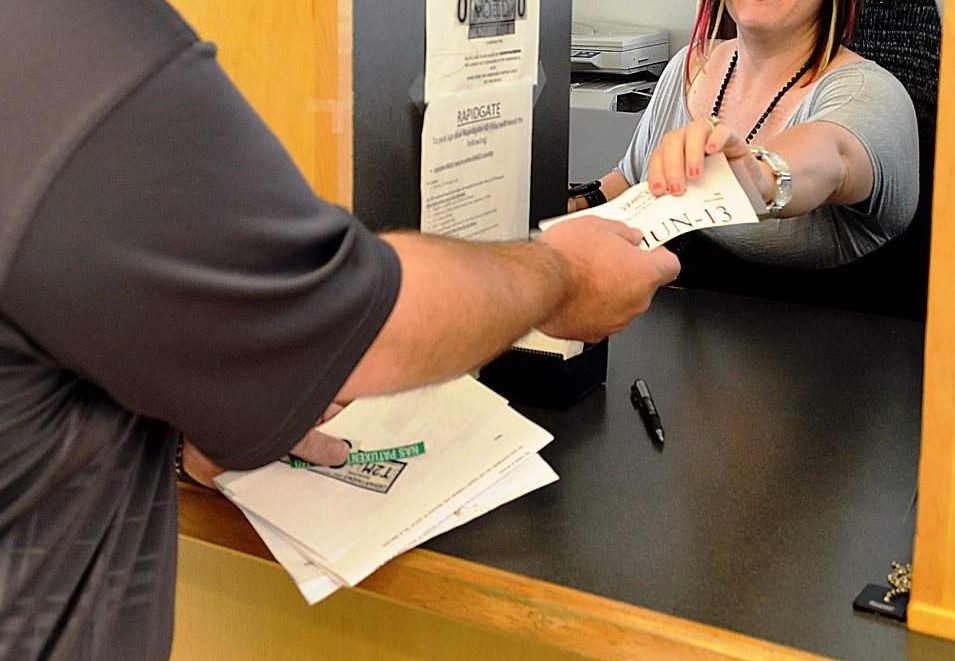 20 FSS/FSFR
524 Stuart Avenue
Shaw AFB, SC 29152
Phone 803-895-1252
Phone (DSN) 312-965-1252
Fax 803-895-4748
Fax (DSN) 312-965-4748
Mon - Fri 7:30 a.m. to 4:30 p.m.
Sat and Sun - closed
State Laws
You and your passengers must always wear seatbelts while driving, you will be ticketed and issued heavy fines if seatbelts are not secured. State law requires that all children under 5 years of age be properly restrained in child seats. Some states also require younger, smaller children to sit in the back seat.
Motorcycles and their operators are subject to special laws. If you own and operate a motorcycle, you must comply with those laws. Visit the State Department of Motor Vehicles website for more information.
Many States and local jurisdictions have strict laws about the use of cell phones and other digital devices while driving. Research these laws on the State Department of Motor Vehicles website. Tickets will be issued and fines assessed for violating these laws. Play it safe and always use a "hands free" device if you must use a cell phone or other PDA while driving. Hands-free devices must be used while operating a motor vehicle on ALL military installations worldwide.
Notice to license holders from the following states: California, Alaska, Michigan, Wisconsin, or Montana.
You can drive using these licenses, however; if you commit a driving offense in South Carolina while driving on a license from this state, you WILL be issued a court summons or asked to pay the fine on the spot. Failure to pay on the spot will result in your arrest. You will remain in jail for 10 days or until you can post bond.
This does not affect military members, but does affect non-military family members and DoD civilians. Please check with the Department of Motor Vehicles for requirements for civilian family members and DoD civilians on obtaining a South Carolina drivers license while you are stationed at Shaw Air Force Base if your are from one of these 5 states.
Vehicle Registration
A valid automobile registration issued by the member's home state is recognized by South Carolina with certain limitations. A service member who is not a resident of South Carolina generally will not be required to pay personal property tax on any vehicle located within this state.
If a non-resident desires to register a vehicle in South Carolina, the individual must prove their nonresident status by presenting a copy of their leave and earnings statement to the Sumter County Treasurers Office. The vehicle must be registered in the member's name only to qualify for the exemption status.
A vehicle registered in both the member's and spouses name is subject to one-half the required taxes unless both are military and neither a resident of South Carolina. The vehicle must be registered in the member's name only to be tax exempt. If registered solely in the family member's name, it is taxable.
Driver's License
South Carolina law allows non residents who have a valid driver's license from the home state to drive in South Carolina with this license as long as they maintain permanent residence in their home state.
Overseas registration and driver's license: If a service members comes from overseas and has registration and driver's license from overseas, South Carolina will allow the member reasonable time to obtain either South Carolina registration and driver's license or the same from the home state. The service member should take care of the matter as soon as possible after reporting to Shaw.
Registering Vehicles on Base
All privately owned vehicles must be registered with the security police within 72 hours of arrival at Shaw. Pass and registration is located in 20th Support Group, Building 1118 on Shaw Drive.
The following items are required for registration:
Current state registration certificate
Current state driver's license
Certification of insurance (accomplished on Air Force Form 533) in the amount not less that that required by the South Carolina
ID Card
Military members intending to arrive at Shaw with a vehicle not titled or registered in their name need to obtain, in writing and signed by the register vehicle owner, a notarized document giving them registration/operational right at Shaw. Include all pertinent information on the vehicle.
DD Form 2220 decals may be retained on vehicles previously registered at another military installation; however, registration requirements are the same as above. Vehicle registration must be accomplished within 72 hours of arrival at Shaw.
Changes in registration data must be reported to the security forces pass and registration immediately including change of ownership, vehicle color and change in state registration license plates. Registration is cancelled upon expiration of any prerequisites under AFR 125-14, Shaw Regulation 125-4, and other circumstances outlined by regulations.