Schools & Education
---
School Liaison Office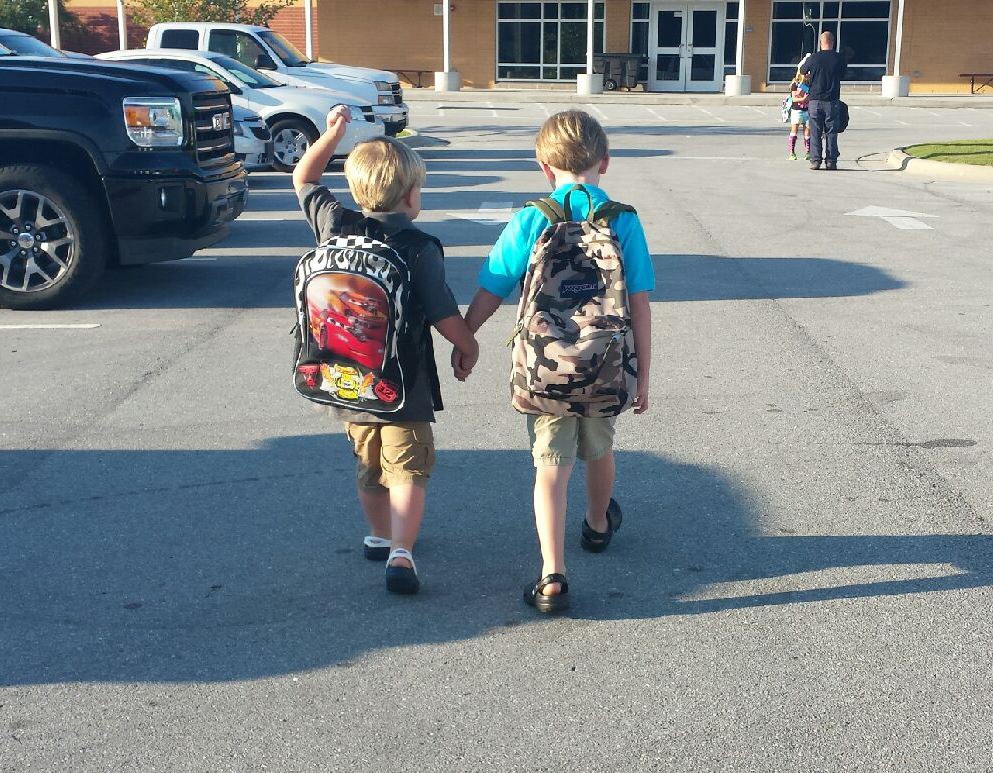 377 MSG/CCL
2000 Wyoming Blvd SE
Kirtland AFB, NM 87117
Phone 505-846-6477
Phone (DSN) 312-246-6477
Fax 505-846-1807
Fax (DSN) 312-246-1807
Mon – Fri: 7:30 a.m. – 4:30 p.m.
Sat & Sun - closed
Holidays - closed
The public schools in New Mexico are accredited by the NM Public Education Department. The school system serving Kirtland AFB is the Albuquerque Public Schools (APS) which is governed by a seven-member, elected school board that sets policy and approves the annual budget. The board also hires the APS superintendent, who oversees the operations of the district. APS works closely with the New Mexico Public Education Department (NMPED) to provide the most effective education possible for all APS students. The NMPED is the state-level governing body overseeing the state's 89 public school districts. NMPED's primary function with the Albuquerque Public Schools District is to administer funding.
The Albuquerque Public Schools (APS) is New Mexico's largest school system and the nation's 34th largest district. Albuquerque Public Schools is the 34th largest district in the United States, with more than 90,000 students, 14,000 employees and 139 schools.
With enrollment of over 89,500 children from Albuquerque and surrounding areas including Laguna and Isleta pueblos, APS is one of the largest and most diverse school systems in the nation. Kirtland AFB housing area has one elementary school, one middle school and one high school serving as feeder schools. There are many options to expand educational opportunities within APS through transfers to other schools in the district and a wide variety of charter schools associated with APS.APS has 89 elementary schools, 27 middle schools, 14 high schools, 12 alternative schools, and 21 charter schools.
Bus service is provided for students who go to the school assigned for their district, and live a certain distance from the school. For Elementary School (K-5): Students must live at least 1 mile away from their school in order to ride the bus; Middle School (6-8): Students must live at least 1.5 miles away from their school in order to ride the bus; High School (9-12): Students must live at least 2 miles away from their school in order to ride the bus. Students will be registered for transportation when registering for school. APS does not provide school bus transportation to students who have been approved to transfer schools. For more information call (505)880-3700, or the Student Service Center Hotline at (505)855-9040 or visit http://www.aps.edu/schools/transportation.
APS school nutrition professionals are committed to provide safe and healthy nutritious meals for breakfast, lunch, and snack to students. Please contact APS Food and Nutrition Services at (505)345-5661 with any questions or more information. There are many organizations in Albuquerque that offer before and after school programs. These programs provide a variety of activities, including: arts and crafts, field trips, recreation and study time. The options of before and after school programs are school-based and private. If you are interested in the Kirtland AFB Youth Center call (505)853-KIDS. For more APS program information call (505)855-5265. Also for after school and summer programs in schools and community centers outside the city limit contact (505)314-0425.
Many APS Schools have active sport teams; a sample of the types of sports offered throughout the year by APS is Fall Sports: cross country, football, soccer, and volleyball; Winter Sports: basketball, swimming and diving, and wrestling; Spring Sports: baseball, gold, softball, tennis and track and field. All extracurricular activities are designed to promote entertainment, character, participation, and leadership. For more information and resources for athletics visit http://www.aps.edu/schools/overview/athletics.
The New Mexico Public Education Department Special Education Bureau provides oversight for all Special Education in the state. To find out more about NM Public Education Department Special Education Bureau, find statutes, rules and guidance, and a variety of information and resources, visit the NMPED Special Education Bureau.
In the state of NM, gifted education falls under the Special Education Department. Students are identified through a referral and evaluation process. Programs are developed for each student through the Individualized Education Program (I.E.P.). Gifted services are provided through a variety of classroom models. More information can be found at the NMPED Special Education Bureau.
There are many additional educational opportunities available in the surrounding area. Families living off-base may have children attend schools in the APS, Rio Rancho, Bernalillo, Los Lunas, Belen and Moriarty-Edgewood school districts. Also there are over 200 private schools and as well home schooling opportunities in the Kirtland AFB and local Albuquerque area.
Parents have a number of choices if they are interested homeschooling. All parents must follow certain state guidelines and must notify the state of the establishment of a home school via the home school website (electronically), or send written notification to the Secretary of Education at 300 Don Gaspar Santa Fe, NM 87501-2786 (Attention: Home School bureau) within thirty (30) days of establishment of a Home School and re_notify on or before April 1st of each year thereafter. The Public Education Department of New Mexico's Home Schools Bureau disseminates information and provides technical assistance to parents, community members, schools, and district personnel on home schools. Home schools are operated by a parent or legal guardian of a school-age person who instructs a home study program including but not limited to reading, language arts, mathematics, social studies, and science. These students are not considered public school students and do not receive credits for the courses, unless the home study program is through an accredited correspondence school. For further information, call the NMPED Home Schools Office at (505)827-6909.
For more information on accredited correspondence schools, special education, or other educational needs contact the Kirtland AFB School Liaison Officer at (505)846-6477.
Local Schools
You may register your student at the school. To register, present current immunization records for your student(s). If your child had not attended a school in the APS district before, you will need the following documents to register your child for enrollment: Child's birth certificate, child's vaccination records and proof of your address, such as a utility bill with your name and current address on it. If possible, bring the student's social security number. There are no fees to register.
By state law, children must be five years old by 12:01 a.m. on September 1 to enter kindergarten. A half-day mandatory kindergarten program is offered at all APS elementary schools.
The APS use regional offices to assist parents and students with specialized administrative services. Regional offices also provide support functions for the schools in their respective regions. Information about instructional programs, special education, bilingual education, and Chapter 1 programs may be obtained from these offices.
If you have a student attending Highland High School please call and inquire about their block schedule, which is different from the rest of APS.
Magnet Schools
The APS district has Magnet schools which offer specialized programs with unique curriculum and new experiences not available at other schools in the district. They differ from other public schools in that they receive additional funding to enable them to spend more money on their students, supplies, teachers, programs, etc.
Schools with unique, focused curriculum and no attendance boundaries:
Coronado Elementary:
Dual Language Curriculum - The dual-language curriculum uses a 90-10 model, which means that those students starting out in kindergarten will receive 90 percent of their instruction in Spanish. By the time they get to the fourth grade they will be fully competent in Spanish and will receive 50 percent of instruction in English and 50 percent in Spanish.
Nex+Gen Academy:
High-tech Curriculum - One key element that will differentiate nex+gen Academy from other academic settings is its strong emphasis on technology and 21st century skills. All students will have one-on-one access to Web-enabled computers, allowing them to be self-directed learners who no longer need to rely primarily on teachers or textbooks for knowledge. Sandia National Laboratories contributed nearly half a million dollars to help fund the partnership between APS and the New Technology Foundation, a leader in 21st century learning. Intel has agreed to purchase 200 laptop computers for the first group of students who will start class next fall.
Regular Schools with Magnet Programs:
Some APS schools offer magnet programs, which are based within the schools themselves:
Eubank Elementary – literacy and fine arts
Inez Elementary — science and technology
Lew Wallace Elementary — community
Longfellow Elementary - dual language and fine arts
Zuni Elementary — communication and technology
Some of the Alternative Education programs which are available include: Albuquerque Evening High, Career Enrichment Center, Desert Willow Family School, Early College Academy, Freedom High School, Juvenile Detention Center Educational Unit, New Futures High School, Schools on Wheels, Sierra, Transition Outcomes Programs (TOP), Vision quest Alternative Middle School, and eCADEMY. The GREAT Academy has "The Second Chance Program" where everyone deserves a second chance to graduate (for anyone 16 years or older (no age limit) without a diploma or GED).
Year Round Schools
APS has eight elementary schools with an Alternative Calendar (Formerly Year Round Schools) which provide students with continuous learning by breaking up the long summer vacation into shorter, more frequent vacations throughout the year. For more information or school schedules please call Community Relations, 505-881-8421.
Rio Rancho Schools
APS has eight elementary schools with an Alternative Calendar (Formerly Year Round Schools) which provide students with continuous learning by breaking up the long summer vacation into shorter, more frequent vacations throughout the year. For more information or school schedules please call Community Relations, 505-881-8421.
Other local school districts:
Los Lunas Public Schools (LLPS) – (505)865-9636
Moriarty-Edgewood Municipal Schools (MEMS) – (505)832-4471
Adult Education
Kirtland AFB and the Albuquerque community have a broad spectrum of educational opportunities for adult learners who would like to grow and develop both personally and/or professionally. For more information about Adult Education please see the Education – Training (College/Technical) topic.