Check In \ Processing
---
Welcome/Visitors' Center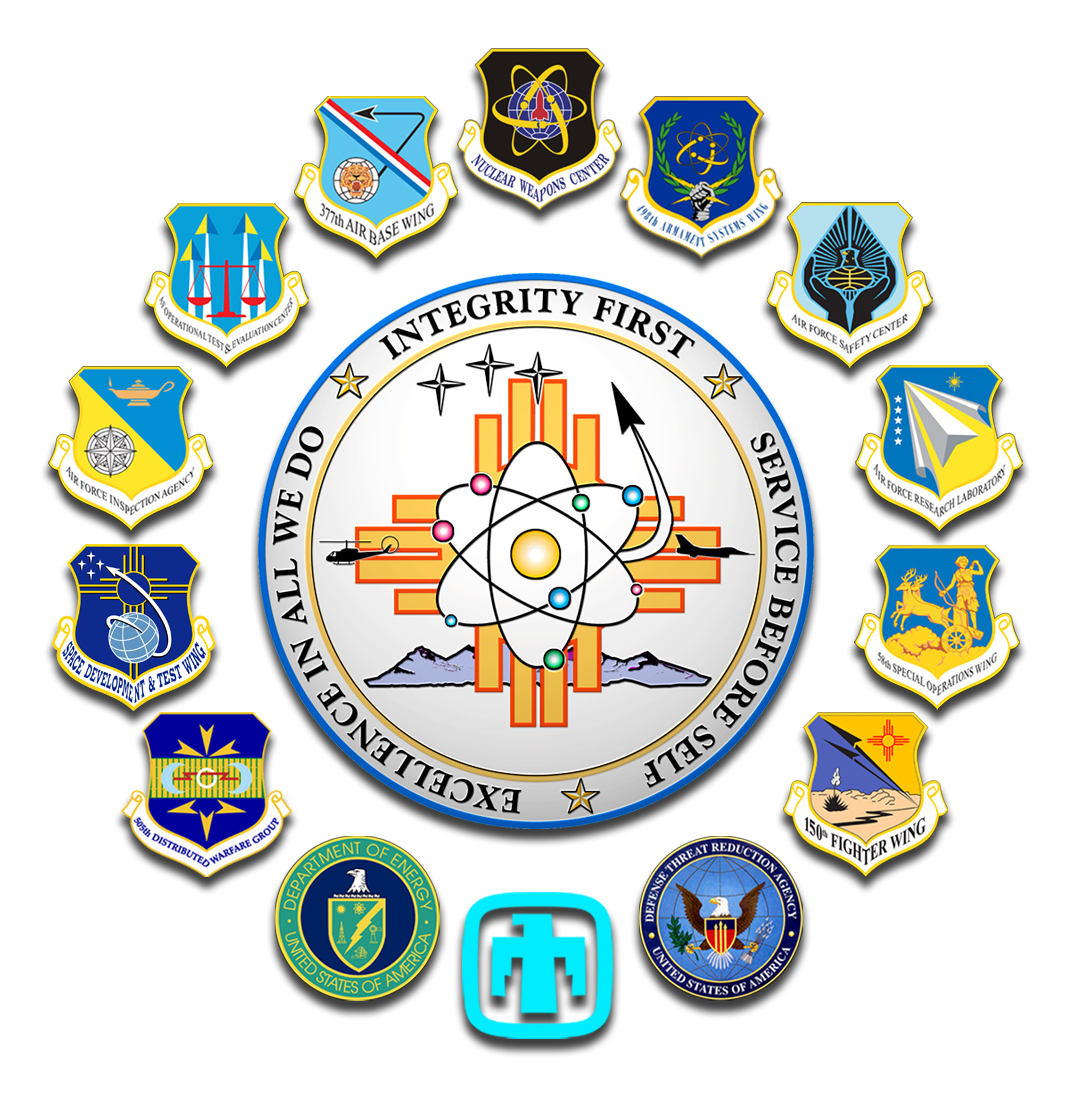 Gibson 24 hour gate
Kirtland AFB, NM 87117
Phone 505-846-7240
Phone (DSN) 312-246-7240
OPEN 24 Hours
Check-in Procedures
Documents to Hand Carry
PCS orders
All personal identification documents; military ID cards, marriage and birth certificates, passports and Social Security cards
Medical records, including immunization records for family and pets
Leave and Earnings Statement (LES)
Proof of car insurance and registration. If you are returning from an overseas assignment, have proofs that you were insured (from your overseas insurance company) during the time you were out of country. If you cannot prove insurance, you will be considered "uninsured" for that time period and be required to pay much high premiums when obtaining insurance here
School records
Inventory list of household goods shipment
Any bills of sale pertaining to vehicles, especially if you purchased the car overseas. You will need these to register your car
Your sponsorship package
Travel Planning
Temporary Lodging Reservations
The Kirtland Inn handles all temporary lodging needs for Kirtland AFB. Lodging is open 24 hours a day and consists of Visiting Quarters, Distinguished Visitor Suites, and Temporary Lodging Facilities. Space can fill up quickly so it is suggested you make your reservation as soon as possible. You will need copy of your orders and know you arrival date. Your sponsor can also make you r reservations for you, with a copy of your orders.
Families arriving PCS may stay in one of the Temporary Lodging Facilities for up to 30 days, space permitting. Some of the units are pet friendly and guests utilizing these quarters must abide by the Air Force Lodging Pet policy and provide proof for all vaccinations at the time of check-in.
PCS Single Airmen arriving after duty hours or on weekends are checked into Kirtland Inn until the first duty day when they are then assigned to their squadron dormitory.
Reporting Procedures
If you arriving at Kirtland AFB between 7:30 a.m. and 4:30 p.m. on normal duty days, you are to report to your command support section (orderly room) to begin your squadron/unit in-processing.
After duty hours or on holidays, you must check in at the 24-hour arrival point at the Lodging Office (Kirtland Inn), Building 22016, on 18th Street. Security Forces members at any of the visitor gates can direct you to the lodging office, which is open 24 hours a day. Your commander's support staff schedules in processing. You will need to take all hand-carried records immediately to the Command Support Section (formerly the orderly room) and they will schedule you for the Team Kirtland Newcomers' Welcome Orientation, conducted monthly in the Mountain View Club, from 7:30 a.m. - 12:00 p.m. Spouses are highly encouraged to attend so if they would like to attend please register them. This orientation is for new personnel and their family members to accomplish essential briefings and receive information from key agencies located on and off the installation. Attendees will not accomplish travel voucher, TMO, or in-process the 377th Medical Group during this orientation so please plan to take care of these items on your own.
The 377th Medical Group In-Processing: Newcomers report to public Health from 0700-1200 Mon-Fri for In-Processing. They will get a checklist that includes getting enrolled in TRICARE and signed up for the Quick Start Clinic Orientation class. The 377th Medical Quick Start is on the 2nd and 4th Thursdays of each month from 8-11 a.m. at the 377th Medical Group and for more information please call 505-846-3397 or DSN 312-246-3397.
Permissive TDY for Housing Hunting
If you ask for permissive TDY for house hunting you may be granted up to 8 days.
Civilian Employees
Report to the Civilian Personnel Office, Bldg 20245, Room 132, weekdays 8:00 a.m. to 4:00 p.m. for in-processing.
What to do if you Get Married Enroute
If you get married before you PCS, you must inform your commander and follow the procedures exactly as you are given them. The military will not pay for travel and housing for your spouse if you do not follow proper procedures.
Postal Service
An important item in any move is maintaining uninterrupted mail service. To assist you in this area, there are a few options. First ask your sponsor to provide you with an advance mailing address no earlier than 90 days prior to your arrival. If you are single enlisted member and plan to reside in one of the dormitories, obtain a Postal Service Center box address through your sponsor.
Second, you can also use the following temporary mailing address:
YOUR RANK/NAME
GENERAL DELIVERY
2050A 2ND STREET SE
KIRTLAND AFB NM 87117-5524