Schools & Education
---
School Liaison Office/Community Schools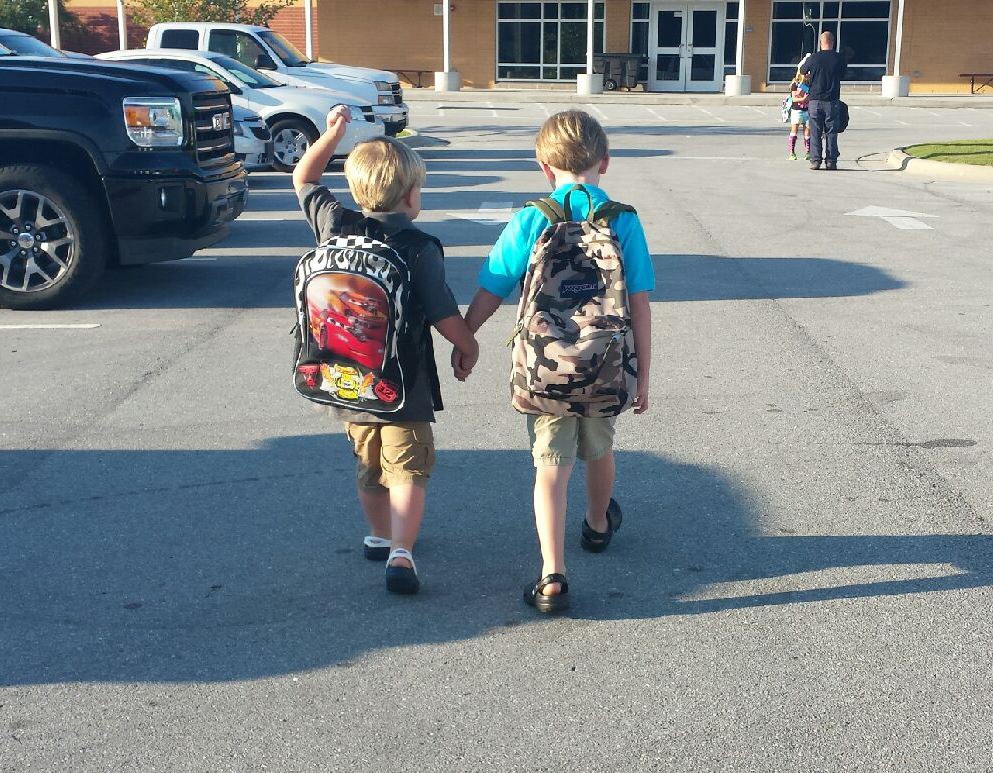 575 Holzapple St
Bldg. 207
Grand Forks AFB, ND 58205
Phone 701-747-4484
Phone (DSN) 312-362-4484
Fax 701-747-4171
Fax (DSN) 312-362-4171
Mon - Fri 7:30 a.m. - 4:30 p.m.
Weekends and Holidays - Closed
Elementary
The Grand Forks Public School system is viewed by most to be an outstanding school system. They have worked hard to maintain a low teacher student ratio and they have a higher rate than the national average of students who graduate and go on to college.
Grand Forks AFB has a unique school system. In 1990, School District #140 was established to provide a separate district with its own school board. Educational services are contracted through the Grand Forks Public Schools District #1. Neighboring communities such as Emerado, Larimore, Hatton, Thompson and Northwood are serviced by separate school districts. Students residing in these surrounding communities may request approval for open enrollment through the Grand Forks School District. Students living in Minnesota must attend school in Minnesota.
Public Schools on Grand Forks AFB provide Preschool, a Gifted and Talented program and Head Start classes, as well as Chapter One reading services and Special Needs programs such as Speech/Language Therapy, Learning Disabilities, Occupational/Physical Therapy and Counselors.
Contact Grand Forks Public Schools at 701-746-2200, for a current update on new schools that are under construction.
Grand Forks Air Force base currently has one combined school, The Nathan F. Twining Elementary and Middle School for grades K-8th. Twining offers Special Needs Pre-school and a half-day Head Start program.
High school students attend one of two schools in Grand Forks. The majority of students from the base attend Central however open enrollment is available for those who wish to attend Red River High School. Breakfast and Lunch are served at all schools and programs are available for reduced meals and special needs.
There are several small communities around the Air Base that have their own schools including Thompson, Larimore, Manvel, and Northwood. In 2012 Thompson Elementary School was presented with the prestigious National Blue Ribbon award in recognition of their excellence in academics.
The East Grand Forks Public School system is located just over the river in Minnesota. Enrollment Options for learners in Minnesota who desire a wider selection in learning opportunites include Area Learning Centers, Diploma Opportunities for Adults, Public and Private Alternative Programs as well as High School Graduation Incentives. In addition to these public schools, there is Sacred Heart Grade School and High School which are private schools.
School Sports
Sports and other extracurricular activities play a large part in the public school system. Hockey, basketball and football are very popular and the community offers a variety of golf, public skating,racquetball, track and field, cross country, and volleyball and swimming programs.
Registration Requirements
Immunization Records
Birth Certificate
Social Security Number
School Records or Transfer Papers
Buses
Buses are provided year round from GFAFB to high school students attending Central High. Families will need to contact the high school for the busing schedule. GFAFB no longer provides busing services to Twining Elementary/Middle School, located on GFAFB. Currently limited busing services are available through the Youth Center Activities.
For high school students who wish to participate in extracurricular activities after school, a late bus is provided.
A unique program of the school system is the Grand Forks Youth Commission. The Youth Commission exists to identify, promote, improve, increase and provide services and programs for young people in Grand Forks. The Youth Commission is a group of 24 young people between the ages of 14 and 18 who advise the Mayor's Cabinet on Young People and advocate to the community on behalf of youth. The Youth Commission is a diverse group of youth representing many perspectives, ages and backgrounds.
Home Education
Parents interested in home education should contact the GFAFB School Liaison Officer at 701-747-4484, DSN: 362-4484 or the Grand Forks Public Schools Administrative Office at 701-746-2200 for information regarding state requirements.
Adult Education
Adult Learning Center
For information concerning the Adult Learning Center, contact the Grand Forks Adult Learning Center, located at 500 Stanford Road (UND Campus). Services offered include:
Basic Reading, Math or English Grammar Skills
GED Preparation
High School Diploma
English as a Second Language (ESL) Classes
Study & Test Taking Skills
CDC Tutoring
Refresher Studies
Introductory Computer Skills or Keyboarding
Remedial Reading/Comprehension
Base Education Center
The GFAFB Education Center provides accredited degree granting programs and certifications on base for military members, their families, and all area adults. Three on-base colleges combine to provide undergraduate and graduate options offered on base while three accredited colleges offer extensive opportunities off base. Our accelerated course format on-base contributes to a high degree completion rate for our students. We offer flexible scheduling and internet courses for shift workers and those frequently TDY. Services offered are: counseling on general college information, tuition assistance, CCAF, GI Bill, commissioning; CLEP/DSST and general test proctoring; financial aid services; and others. All PME testing is conducted via electronic exam in the education center. The Base Training Functions-Formal training, Civilian Training and Military/OJT Training are co-located in the Education & Training Center.